Kilton is a ruthless Monster Merchant of Manacube. Kilton uses souls as a currency rather than Money or Mana. You can collect heads by manually killing mobs where each mob has a 10% chance of dropping a mob head. Kilton will give you Souls in exchange for these mob heads. The Souls can be used in Kilton's shop.

Olympus /kilton GUI
Note: You can send players souls with /souls pay [ign] [amount]!
Below you are able to view available items in the Kilton's Shop, the description of items and the price. Feel free to have a look at the different Kilton shops.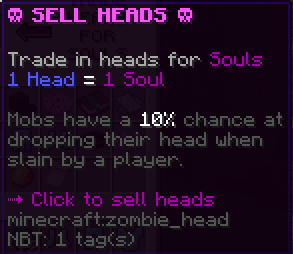 Olympus Kilton
Skyblock Kilton
Survival Kilton
Earth Kilton
Faction Kilton
Islands Kilton