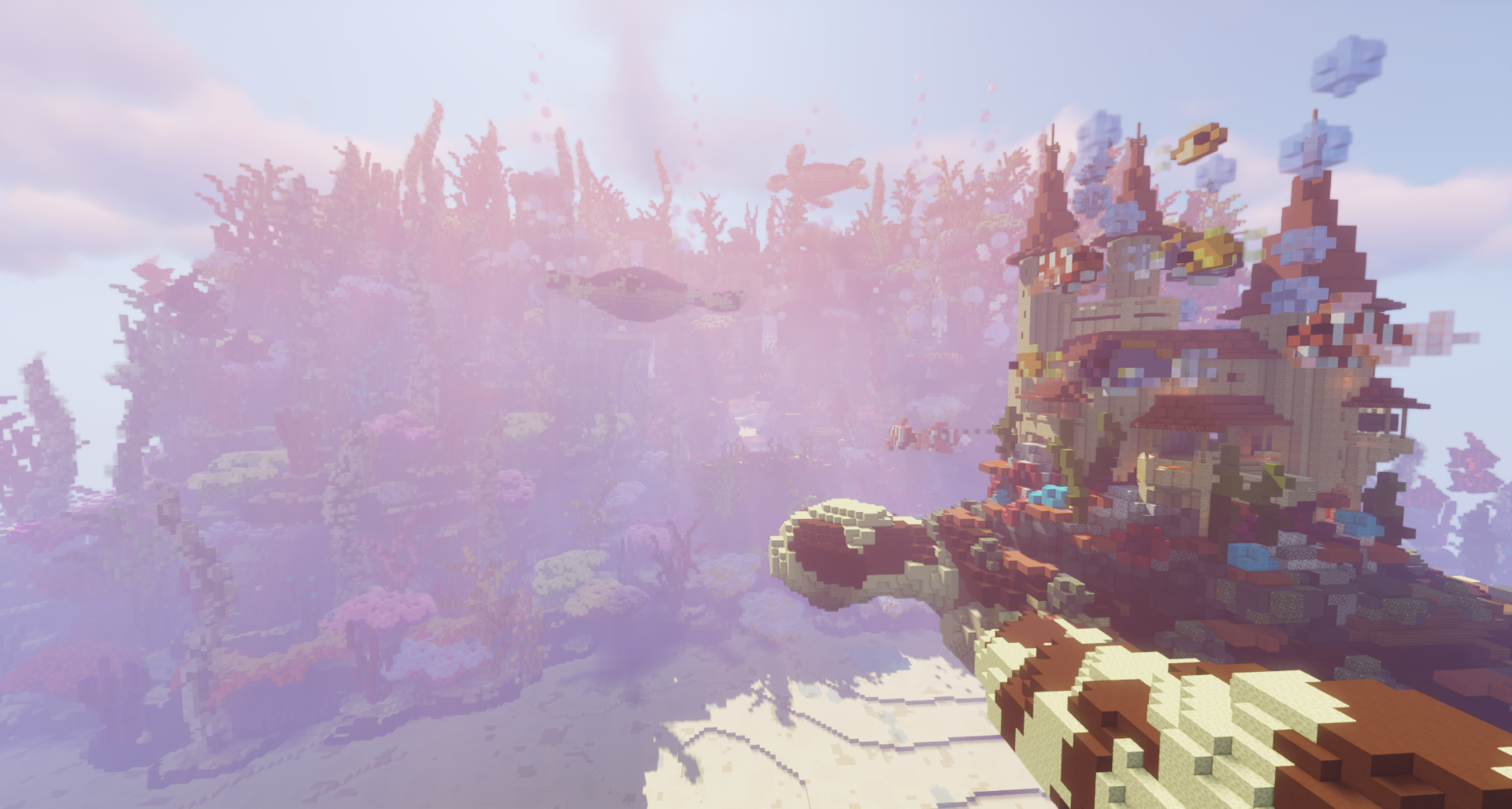 FAQ stands for "Frequently Asked Questions", is a list of answers to common questions players may have.
NOTE: If your question is not answered below please check the Getting Help article.
¶ How do you make an Island?
Running the command /island OR /is will open a prompt for you to create your island.


If you happen to fall into the ocean, you will be perfectly fine. This season, water is no longer toxic and is safe to enter.


¶ How do I invite someone to my Island?
To invite other players to your Island, you will have to run /is invite <user>. After that, the player may or may not accept your island invitation by doing /is accept to accept the island invitation or /is reject to reject the island invitation.


Purchasing Magic Flying Cookies from /kilton will give you 5 minutes of temporary fly each. You can sell those to other people. Please refer to Temp Flight for more details.


You can use Mana you earn to upgrade your island with /is upgrade.
There are many ways to earn Mana, such as completing solo quests, killing mobs, mining blocks, harvesting crops, claiming daily rewards and winning scramblers. Mana may be purchased in the Ancient Trials Shop and on the ManaCube Store. It may also be won in Ancient, Legendary, Vote and Seasonal Crates.
If you die within the PvP zone, you will drop your items. However, if you die on your island, you will not drop your items. Another way of never losing an item can also be applying a Holy White Scroll to any item you desire to not lose.


The recommended version for Islands is 1.16. Joining on other versions may cause you to glitch or view some blocks as invisible.


¶ How do I transfer ownership of my Island?
Only the Island Leader may transfer ownership of an Island. Staff members do not transfer ownership for banned or inactive players.
The command to transfer leadership is /is transfer (username). When an Island leader does transfer ownership, they will need to temporarily kick all other team members. They can be invited again by the new leader.


¶ My Island leader is inactive! How do I get ownership?
The Island Leader will need to come in-game and transfer Island leadership. You should contact them via the Forums or Discord and request they transfer ownership of the Island.


¶ I accidentally left/deleted my island! Can I get it back?
In some cases, staff are able to return you to your previous Island. If you have a home set on the Island or coordinates to the Island, we may be able to return you to the Island. Please contact staff using standard means of Getting Help.


¶ How do I change my island name?
You can change your island name with the command /is changename (New Name). You can only change your island name 3 times, so use this command with caution.


¶ How do I turn off the island borders?
You can toggle island borders with /is borders.


You can obtain spawners through /shop or crafting them in /forge.


You can farm Drowned mobs at /warp drowned or /warp pvp for sweet berries, ancient keys, Ancient Guardian Boss eggs, and more!


Sweet berries are used to power Minions so they can passively farm mob spawners for you. Sweet berries can be obtained through killing drowneds at /warp drowned.