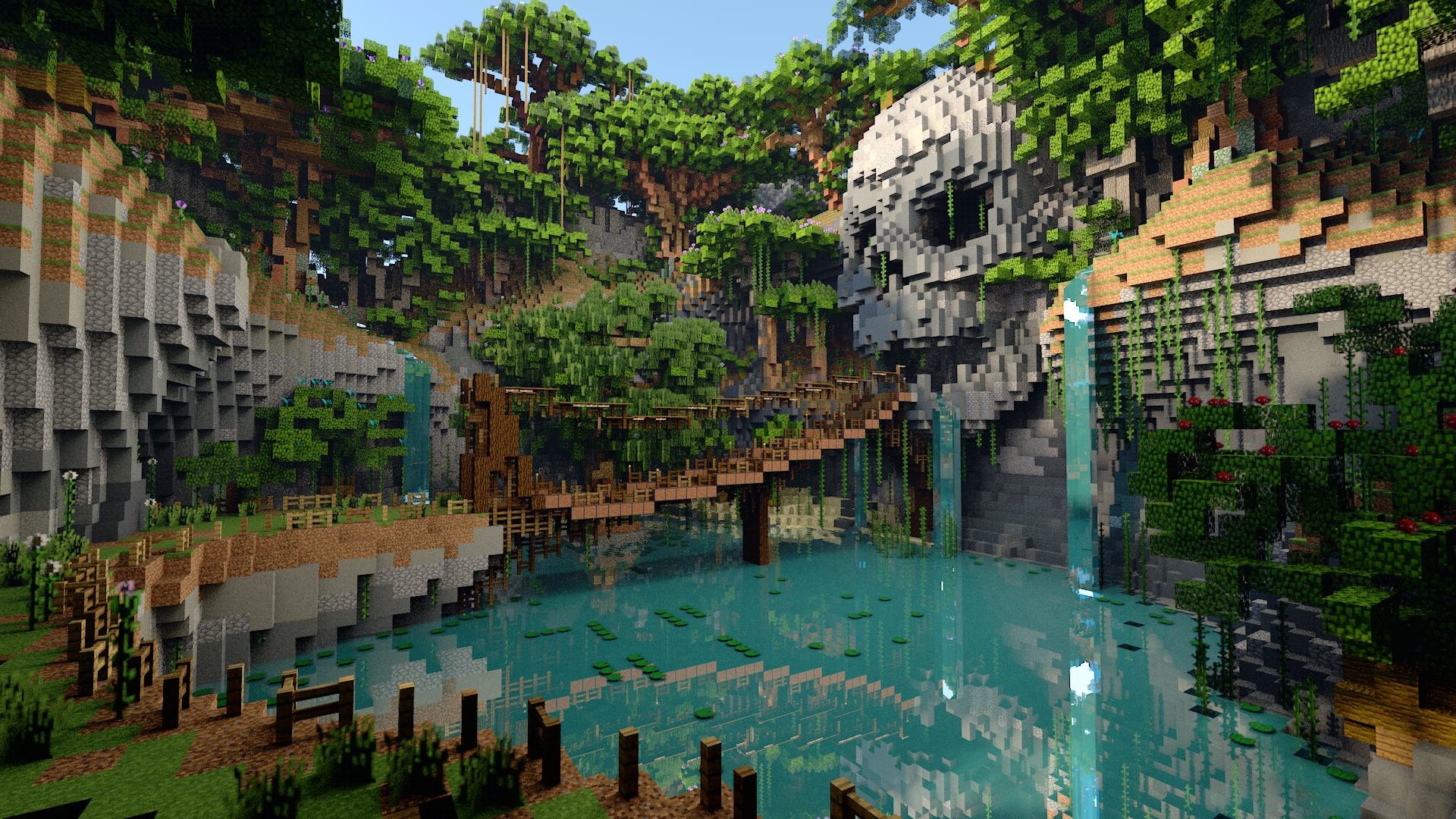 FAQ stands for "Frequently Asked Questions", is a list of answers to common questions players may have.
NOTE: If your question is not answered below please check the Getting Help article.
¶ How do you make an Island?
Running the command /island OR /is opens the GUI to create an Island.


If you happen to fall into the ocean, you will be inflicted with heavy poison and hunger. In order to prevent this from happening, we recommend players to either use boats or make a plain base to walk around the island.


¶ How do I invite someone to my Island?
To invite other players to your Island, you will have to run /is invite <user>. After that, the player may or may not accept your island invitation by doing /is accept to accept the island invitation or /is reject to reject the island invitation.


To co-op other players to your Island, you will have to run /is coop <user>. After that, the player may or may not accept your island co-op invitation by doing /is coopaccept to accept the island co-op invitation or /is coopreject to reject the island invitation.


If you /vote correctly, you'll be given 4 minutes of temp-fly for each time you vote for Manacube. You can sell those to other people. Please refer to Temp Flight for more details.
You can use the Silver you earn to upgrade your island with /is upgrade. You may also buy items and perks in the Silver Shop (/silvershop). Heroic Enchantment books, Ancient Keys, Legendary Keys, Orbs, Scrolls, Sell Wands are examples of what can be purchased.
There are many ways to earn Silver, such as completing solo quests, killing mobs, mining blocks, harvesting crops, claiming daily rewards and winning scramblers. Silver may be purchased in the Ancient Trials Shop and on the ManaCube Store. It may also be won in Ancient, Legendary, Vote and Seasonal Crates.
You can buy hoppers from /shop or /shopgui under the miscellaneous section. You can't craft hoppers as crafting them would be very OP.


If you die within the PvP zone, you will drop your items however if you die on your island, you will not drop your items. Another way of never losing an item can also be applying a Holy White Scroll to any item you desire to not lose.


Being in a version lower than 1.13.2 risks some errors with the Manacube texture pack. Being on 1.13.2 may lessen the visual glitches that might've occured if you were in a lower version.


The recommended version for Islands is 1.14.4 however there are some versions that may work in your favor such as 1.13.2, 1.12.2 and 1.8.9.


There is no explanation apart from challenging players to generate solutions to the problems they are given, and also give freedom of creativity when having to design a way for water to not poison and give hunger to them.


¶ Is there a way to change Island biomes?
To change the biome of your Island you will have to do /is biomes, the current biomes options you can pick are:


Desert (A dry desert. Warning: Ice or Snow have to go) - $25.000
Jungle (Lush Jungle. Warning: Ice or Snow have to go) - $40.000
Plains (Plain Plains!) - $25.000
Savanna (Flat and dry, no rain. Warning: Ice or Snow have to go) - $25.000


Welcome Warp Signs are an easy way to let others visit your islands. Create a welcome sign by placing a sign with the first line [WELCOME] on it. If the warp creation is successful, that line will become green. If there is a problem, it will become red.


¶ How do I transfer ownership of my Island?
Only the Island Leader may transfer ownership of an Island. Staff do not transfer ownership for banned or inactive players.
The commmand to transfer leadership is /is makeleader When an Island leader does transfer ownership, they will need to temporarily kick all other team member. They can be invited again by the new leader.


¶ My Island leader is inactive? How do I get ownership?
The Island Leader will need to come in game and transfer Island leadership. You should contact them via the Forums or Discord and request they tranfer ownership of the Island.


¶ I accidentally left/deleted my island? Can I get it back?
In some cases staff are able to return you to your previous Island. If you have a home set on the Island or coordinates to the Island, we maybe able to return you to the Island. Please contact staff using standard means of Getting Help.


¶ What blocks increase my Island Level most?
Each Individual Blocks will Increase your island level accordingly, here is the list of what affects the island the most - 1 Being the Most, 8 Being the Least.
Dragon Egg
Spawner
Emerald block
Diamond block
Gold block
Hopper
Iron block
All Other Blocks
¶ I've added valuable blocks to my island. Why isn't my Island Level increasing?
You must update your island manually by doing /is level!