Daily rewards are a way of earning items/currency for playing everyday. Once you have synced your Discord, you will be eligible to claim rewards by clicking on Gary The Golem at spawn or with /gary. To earn a reward you just need to be in-game for one hour on the server where you want the rewards.
NOTE: Time played does not carry across game modes for the Daily Rewards. So if you plan one hour on Aztec, you can not claim the reward on Oasis.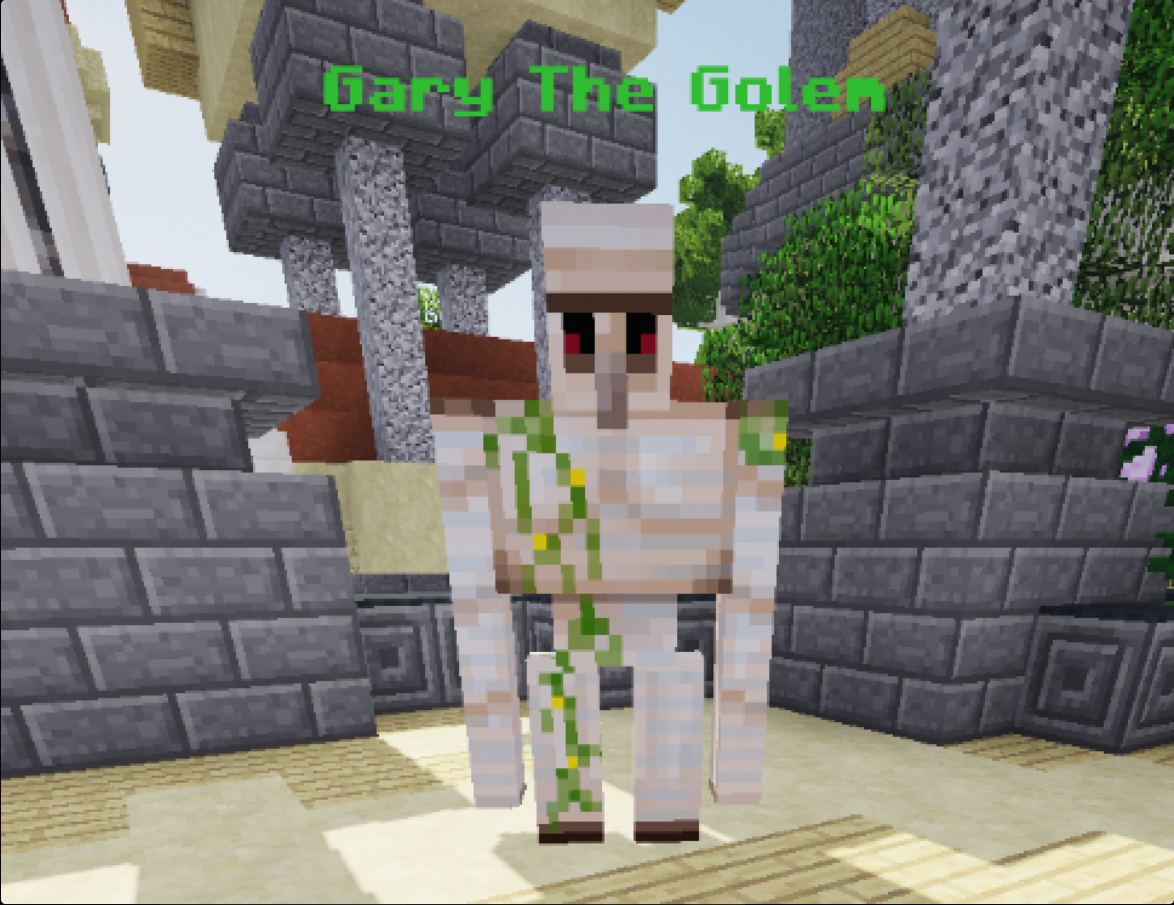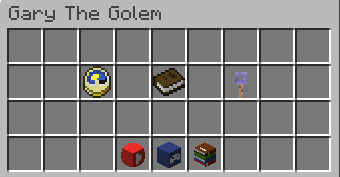 The rewards on each server are shown below. The value of the prizes increases from Day 1-7.
Day
Parkour Reward
Day 1
Vote Treasure Chest
Day 2
250 Mana
Day 3
Speed Potion
Day 4
Jump Boost Potion
Day 5
Ender Pearl
Day 6
Cooldown Reset Token
Day 7
0.25 Cubits
| Day | Survival Reward | |
| --- | --- | --- |
| Day 1 | Vote Treasure Chest | |
| Day 2 | 2 Vote Treasure Chests | |
| Day 3 | 2,500 XP | |
| Day 4 | Rare Enchantment Book | |
| Day 5 | Wither Skeleton Egg | |
| Day 6 | Elytra | |
| Day 7 | 0.25 Cubits | |
| Day | Skyblock Reward | |
| --- | --- | --- |
| Day 1 | Vote Crate | |
| Day 2 | 250 Mana | |
| Day 3 | 2,250 XP | |
| Day 4 | Rare Enchantment Book | |
| Day 5 | Wolf Spawn Egg | |
| Day 6 | 25 McMMO Credits, Elytra | |
| Day 7 | 0.25 Cubits | |
| Day | Reward | |
| --- | --- | --- |
| Day 1 | Vote Treasure Chest | |
| Day 2 | 3,000 Mana | |
| Day 3 | Rare Enchantment Book | |
| Day 4 | 5 Dragonfruit Bombs | |
| Day 5 | 25,000 XP | |
| Day 6 | Pig Spawner | |
| Day 7 | 0.25 Cubits | |
| Day | Reward 1 | Reward 2 | Reward 3 | Reward 4 | Reward 5 |
| --- | --- | --- | --- | --- | --- |
| Day 1 | $2,500 | 16 Diamonds | 6 TNT | 6 Obsidian Blocks | 20 Minutes Tempfly |
| Day 2 | $5,000 | 5 Gold Blocks | 12 TNT | 16 Obsidian Blocks | 20 Minutes Tempfly |
| Day 3 | $10,000 | 10 Gold Blocks | 32 TNT | 32 Obsidian Blocks | 20 Minutes Tempfly |
| Day 4 | $15,000 | 15 Gold Blocks | 2 Hoppers | Silk Touch Kit | 20 Minutes Tempfly |
| Day 5 | $20,000 | 5 Diamond Blocks | God Armor Set | 20 Minutes Tempfly | |
| Day 6 | $25,000 | 10 Diamond Blocks | God Sword | 20 Minutes Tempfly | |
| Day 7 | $30,000 | 15 Diamond Blocks | 1 Creeper Egg | 1 Cow Spawner | 20 Minutes Tempfly |
Day
Reward 1
Reward 2
Day 1
50 Mana
Day 2
50 Mana
Ender pearl
Day 3
50 Mana,
Golden Apple
Day 4
50 Mana
$500
Day 5
50 Mana,
2 Mushroom Soup
Day 6
50 Mana
16 XP Bottles
Day 7
50 Mana
Swiftness Potion, 0.25 Cubits
¶ Islands
| Day | Island Reward | |
| --- | --- | --- |
| Day 1 | Vote Treasure Chest | |
| Day 2 | 250 Silver | |
| Day 3 | 2,250 EXP | |
| Day 4 | Rare Enchantment Book | |
| Day 5 | Wolf Spawn Egg | |
| Day 6 | 25 McMMO Credits, Elytra | |
| Day 7 | 0.25 Cubits | |