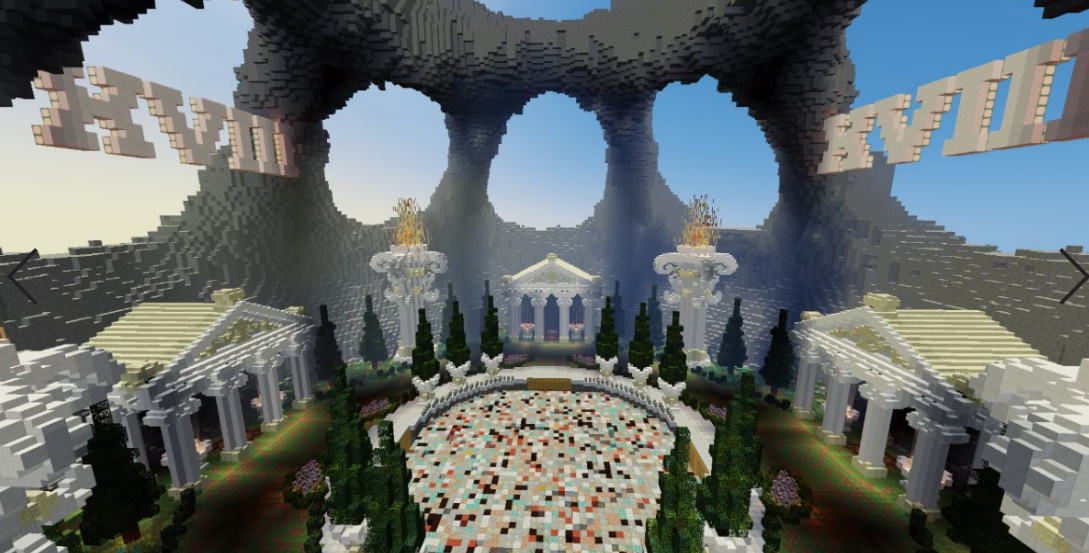 Formally known as prestiges on other gamemodes, every rebirth comes with a different challenge that gives special perks and rewards.
After completing all of the rebirth challenges, you may ascend to increase your rebirth count and compete for leaderboard positions.
There are 13 rebirth challenges that can be completed. Each challenge comes with various perks upon completion. You can access the rebirth menu by doing /rebirth or /prestige.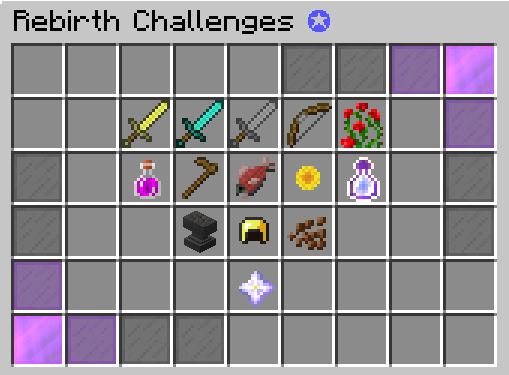 You will have a blue star next to your name once you've rebirthed, and after each rebirth the count next to the star will go up +1.

God of War
Requirements: Beat the Ancient Trials (must have Warrior rank to access /trials), $25,000,000
Reward(s): 1000 Ancient Tokens, Ancient Trials witch class
Goddess of War
Requirements: Slay the Zulrah Boss (you can find eggs from magma at Hades' Volcano), $25,000,000
Reward(s): Title (/title)
Goddess of the Hunt
Requirements: Slay 10,000 mobs, $25,000,000
Reward(s): Ability to ride pets, night vision perk (/nv)
God of Archery
Requirements: Craft 500 arrows, $25,000,000
Reward(s): Apollo's Golden Bow (enchanted with Power V, Unbreaking X, Flame II, Punch II, Infinity)
Goddess of Love and Beauty
Requirements: Receive 50 /hugs Hugs are global, so they can come from any server), $25,000,000
Reward(s): Title (/title), Love Aura (/aura)
Goddess of Healing
Requirements: Sacrifice 50 golden apples (must have in inventory when rebirthing), $25,000,000
Reward(s): /heal command
Goddess of the Harvest
Requirements: Plant 3,000 wheat seeds, sacrifice 2,300 wheat (must have in inventory when rebirthing), $25,000,000
Reward(s): Unlock Kingdoms (/kingdom)
God of the Sea
Requirements: Catch 150 fish, $25,000,000
Reward(s): Poseidon's Chestplate (enchanted with Protection IV, Fire Protection IV, Unbreaking III, Stormcaller I, AcidRain I,) Ocean Helix aura (/aura)
God of Wealth and Underworld
Requirement: $75,000,000
Reward(s): Teleporter at Hades' Volcano, Quick Sell at Hades' Volcano
God of Trades and Thieves
Requirements: Complete the Hermes Tower (parkour) at /warp hermes, $25,000,000
Reward(s): Grappling Hook, Keep XP on death
God of Forge and Fire
Requirements: Mining Level 75, $25,000,000
Reward(s): Access to the Trench Enchantment, Molten Aura (/aura)
God of Fruit
Requirements: Sacrifice 2,300 melon slices, $25,000,000
Reward(s): /kit dragonfruit (Gives x5 Dragonfruit, 24 hour cooldown)
King of Gods
Requirements: All previous rebirth challenges completed, all Achievements obtained, 50 hours played, $25,000,000
Reward(s): 2k x 2k survival world (/warp free), /smite <ign> perk, stars in your rebirth tag, Thunder Aura (/aura)
Requirements to Ascend: All Rebirth Challenges completed
Cost: $25,000,000 x Rebirth Count (Example: If you are on your 15th rebirth, it will cost $375,000,000 to ascend.)