Rainbow Road Venue
The Event Server is used for hosting network wide games and competitions. Events are similar to minigames. They are created and hosted by ManaCube staff rather than being an automated game. Events are free and winners typically receive prizes, such as in game titles. Prizes are not transferable, but if you have already have the title you may ask for it on another server. If you win a title in an event, you are still able to participate but can not win another title again in the same type of event for the rest of the week.
TIP: The recommended MineCraft version is 1.16.1 unless otherwise specified. Using other versions increases the risk of glitches and bugs.
Events are typically held twice a week: Saturday events take place at 2pm EST/EDT whilst Wednesday events at 9pm AEST/AEDT. Event times and dates can change due to server resets or other staffing obligations.
To find out what event will be held this weekend, please check Events on the Forums or watch the #events channel on our Community Discord
TIP: You can "follow" the #events channel and have event announcements sent directly to your own server.
Events are open to the entire server and most are held on our Event Server. Alerts are made in game when the Event server is about to open. Most events allow all who attend to participate; however, in some cases participation must be limited. When practical, most events have multiple rounds so that more than one person may win each weekend.
TIP: Don't want to participate? Most events allow for spectators (/spec). To go out of spectator mode, use /unspec.
Staff reserve the right to disqualify players for past rule violations in-game, on the forums or on our community discord. Breaking event rules or abusing exploits during events will also result in disqualification. Disrupting events in any way may result in a temporary or permanent ban from the Event server. These bans may be appealed on the forums.


Contestants compete using bow and arrows to hit 4 targets of increasing difficulty. When all targets are hit, fireworks are lit to show who has finished. The winners are determined by who has the most arrows remaining after hitting all targets. Top finishers get the ArchEnemy title and are given a chance to make a difficult shot for a valued prize to be determined prior to each event. Participation is limited to the number of available archery lanes. However, multiple rounds are usually held, so stick around for more chances to enter.
Prize:



Contestants are placed in "kitchens" and race to cook, craft or brew three items. The required items are written in a book. The book and all supplies are also provided either in chests or within the room itself. As each required item is crafted, place it in an item frame near the front of your booth. When all three items are crafted and in the item frames, press the FINISH button. Participation is limited to the number of available "kitchens". However, multiple rounds are usually held, so stick around for more chances to enter.
Prize:

Bi-weekly (every 2 weeks) Build Comps
The Creative Staff host bi-weekly build competitions on the Creative server.
These events last about one hour and are typically held on Fridays starting about 5:30-6:00 PM ET.
Broadcasts are made on the Creative server prior to each event.
The events are held at /warp WeeklyBC on Creative.
A theme is given in-game, just before the event begins.
Top 3 builds, as judged by ManaCube staff, win a prize.
Prizes are typically Mana that can be spent in game.
A minimum number of participants is needed for prizes to be awarded.
Bi-monthly (every 2 months) Build Comps
The Events Team works with Creative Staff to host week-long build Competitions about every two months.
These contests allow for more time to show your skills and creativity.
These competitions often have a Seasonal Theme. The theme is announced in the Events post so you have time to plan your build.
Bi-monthly competitions typically allow about one week for sign-ups.
The plots are a lot bigger than the bi-weekly contests so it will take more time, but the reward is larger too!
The prize for these events is typically the [Artisan] tag and Mana for the first place winner and varying amounts of Mana for second and third place.
The artisan tag is not offered if more than one player contributes to the entry.
A minimum number of participants is needed for prizes to be awarded.
Prize: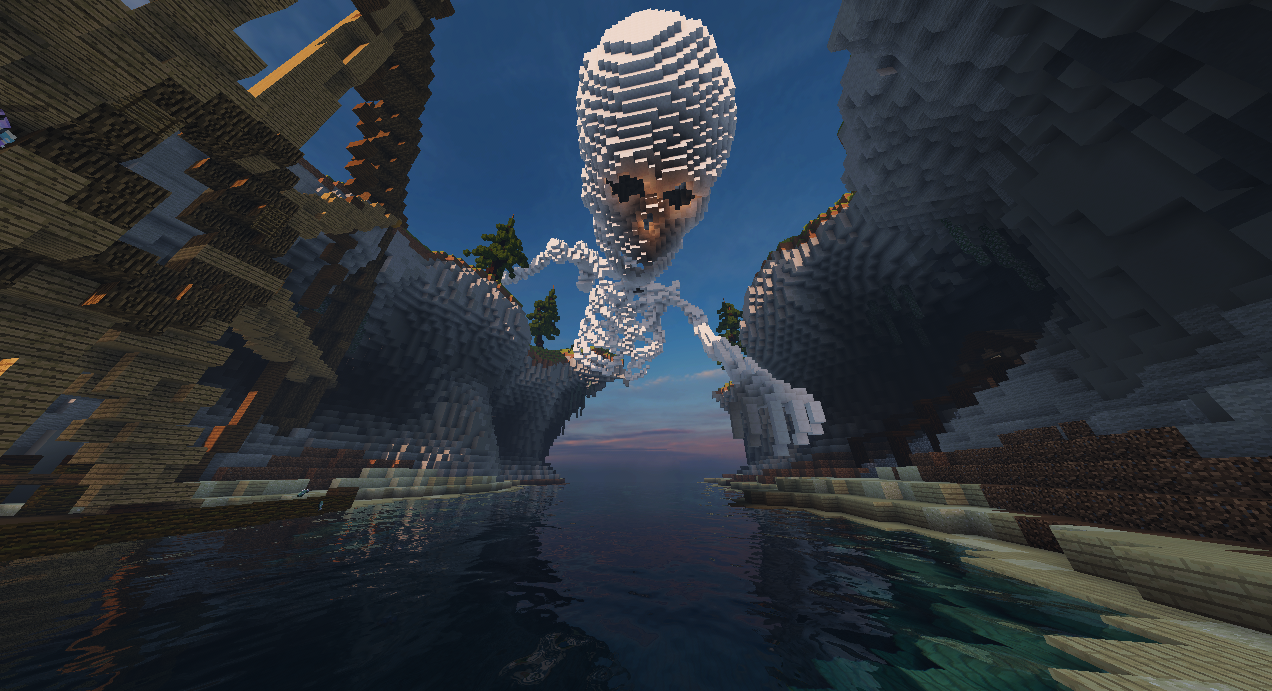 Players compete to catch the largest fish in this MineCraft fishing contest. Fishing rods are provided. There is no need to sign-up, and multiple rounds are normally held.
Prize:

Players race through a series of jumps and obstacles to the Finish Line. Tamed, saddled horses are provided, but not all horses are guaranteed to be "equal". The horse you select may affect your results. But don't worry, multiple rounds are usually held. No sign-ups required.
Prize:

Contestants are given large blocks of ice and asked to transform them into something artistic by breaking blocks. The biggest challenge is that once a block is broken, it cannot be replaced. Participation is limited.
Prize: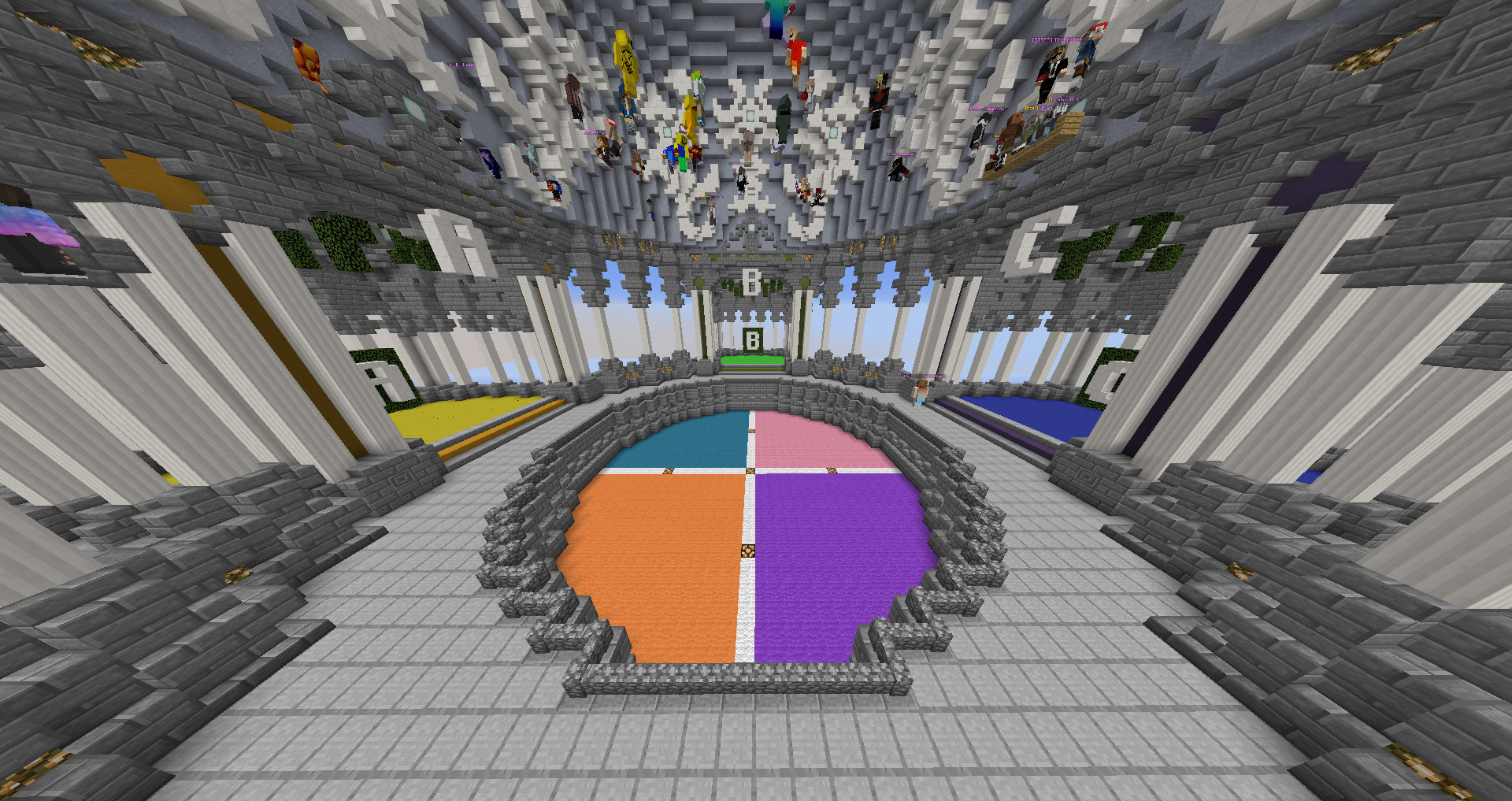 Players have the chance to display their knowledge in this twist on Quiz shows. Players who correctly answer multiple-choice questions to advance to the next round. Those that incorrectly answer are given a chance to redeem themselves and re-enter the contest. The last player standing takes the [SmartAss] tag as their prize. No sign-ups are required.
Prize:

Parkour tournaments are hosted on the Parkour server every couple of months. Three courses ranging from Easy to Hard are selected by Parkour Staff. The top finishers from the first round will continue to move on to harder courses, until they get to the final. The top finishers of the final race are eligible for prizes. Participation is not limited; however, you must be one of the first to finish the first race to move on to the other courses.
Prize:

Parkour Staff host Parkour & Seek several times a week. In this multi-round game, players or staff are chosen to hide on a course. Players then race to be the first to find the hiding player. As the game progresses, staff give hints as to where they are hidden. The first to find the hider wins a prize. Prizes are typically blocks, banners or other items that can be worn.The /hat command can be used for items that cannot normally be equipped.




Players race on pigs through a series of obstacles until they cross the finish line. All that attend may participate and multiple rounds are typically held.
Prize:

PVP Tourneys are hosted by the PvP Staff and Events team. The format may vary, but the last player standing wins the event. This is one of the few events that generally requires signing up ahead of time.



Players are given a boat to race across an icy course. The course is slippery and many will fall off the edge and have to restart. The first to cross the finish line (in a boat) is the winner. Participation is not limited and there will be multiple rounds. If you lose the first round, stick around to play again.
Prize: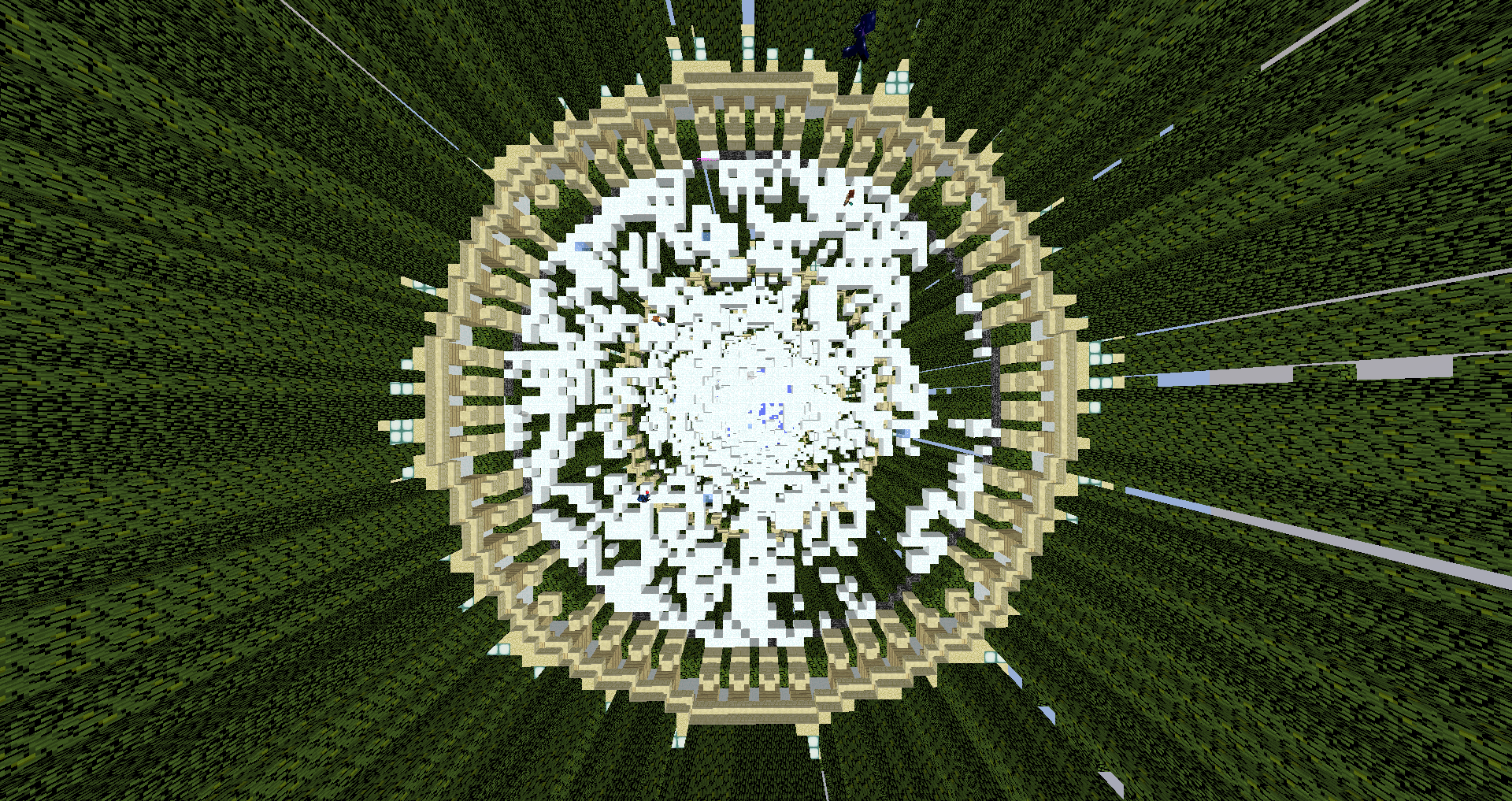 Players fight to the finish in a snowy, multi-level, arena. Each player has a shovel to remove snow beneath their opponents while trying not to fall themselves. If your opponent does not make you fall, the melting snow will. The winner is the last player standing. Participation is limited. If you aren't chosen for a round, stick around as multiple rounds are run each Event.


Prize:

or

This is your chance to slap other players with a fish in an attempt to knock them out of the competition. Players compete in a series of arenas to try to be the victor. The arenas get progressively smaller as the competition heats up. Participation is not limited.
Prize:

Members of the community discord have the chance to show their singing skills in this Karaoke show!
Contestants will have to sign up previous the start of the karaoke by displaying the song they are going to sing, as well as any additional help and specifying whether it is going to be solo, duo or groupal. Do not worry if you didn't get to sign up in time, usually players that did not have time to do so have the opportunity to unmute themselves or mention that they want to sing!


Prize:

or

The Events Team typically hosts seasonal events throughout the year. Fireworks displays, pictures with santa, pumpkin carving and other holiday themed events are held and often have special tags as prizes.
Example Prizes:


All of our events have started out as suggestions from staff or players and we are always interested in more ideas. If you have an idea for an event, submit it on the Ideas and Feedback section of the forums and contact an Events SrMod with a link. You may also contact any staff member. If your idea is implemented it will most likely take a while to prepare but you'll get credit provided it's a unique idea.
The eventful tag is most commonly given to staff who assist with events. Staff volunteer their time to design, build, test and host events. They are often not able to partake due to their staffing duties. The Eventful tag is given in appreciation of their efforts. Players may rarely earn the tag, most often for building an event venue.