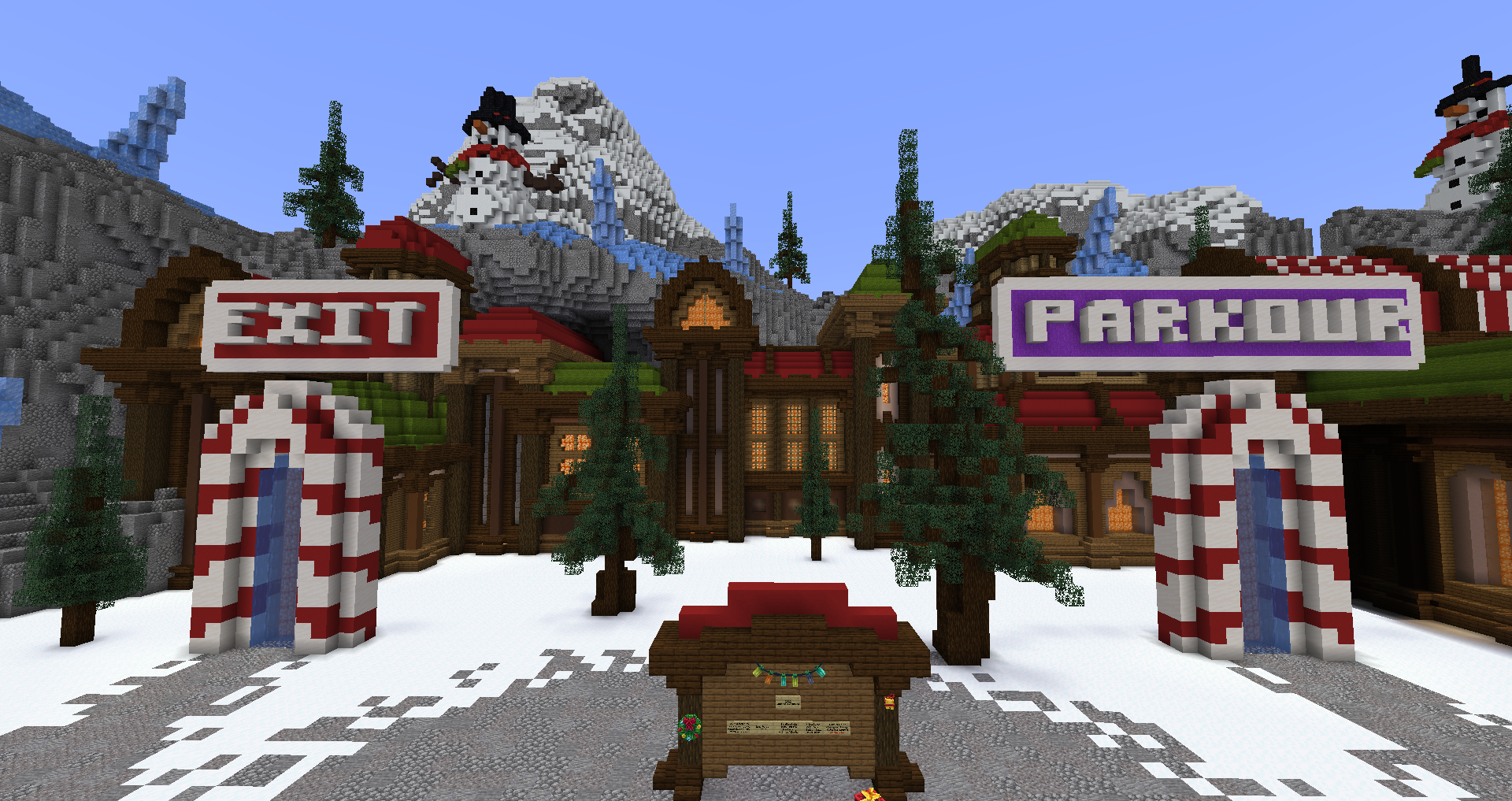 Unlock unique rewards and earn bells to spend on the winter bell shop by completing this years festival advent calendar. This calendar can be opened with /calendar. Everyday a new task will be revealed for players to complete. With a special reward given on Christmas day to players who have claimed every advent reward.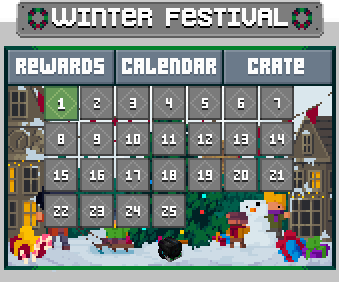 This years Festival Event comes with multiple different games and activities for everyone to enjoy. You can access the event at /warp festival participating in these winter activities will reward you with bells which can be spent on /bellshop to buy unique festival rewards such as tags, pins, wardrobe items, pets & a jingle bell SVA item.
Want to go scavenging? Find the 25 bells

hidden around the map each bell will reward you with 5 bells to spend on /bellshop you can also view all the bells you have found with /bellhunt.
Reindeer Plushie(Hand Gear)
Ice Wings(Back Gear)
Robin Pet
Winter Furniture Bundle
Jingle Bells SVA
Multiple Winter monsters are scattered around the map kill them to earn bells. Each animal varies in health & bell drop rate.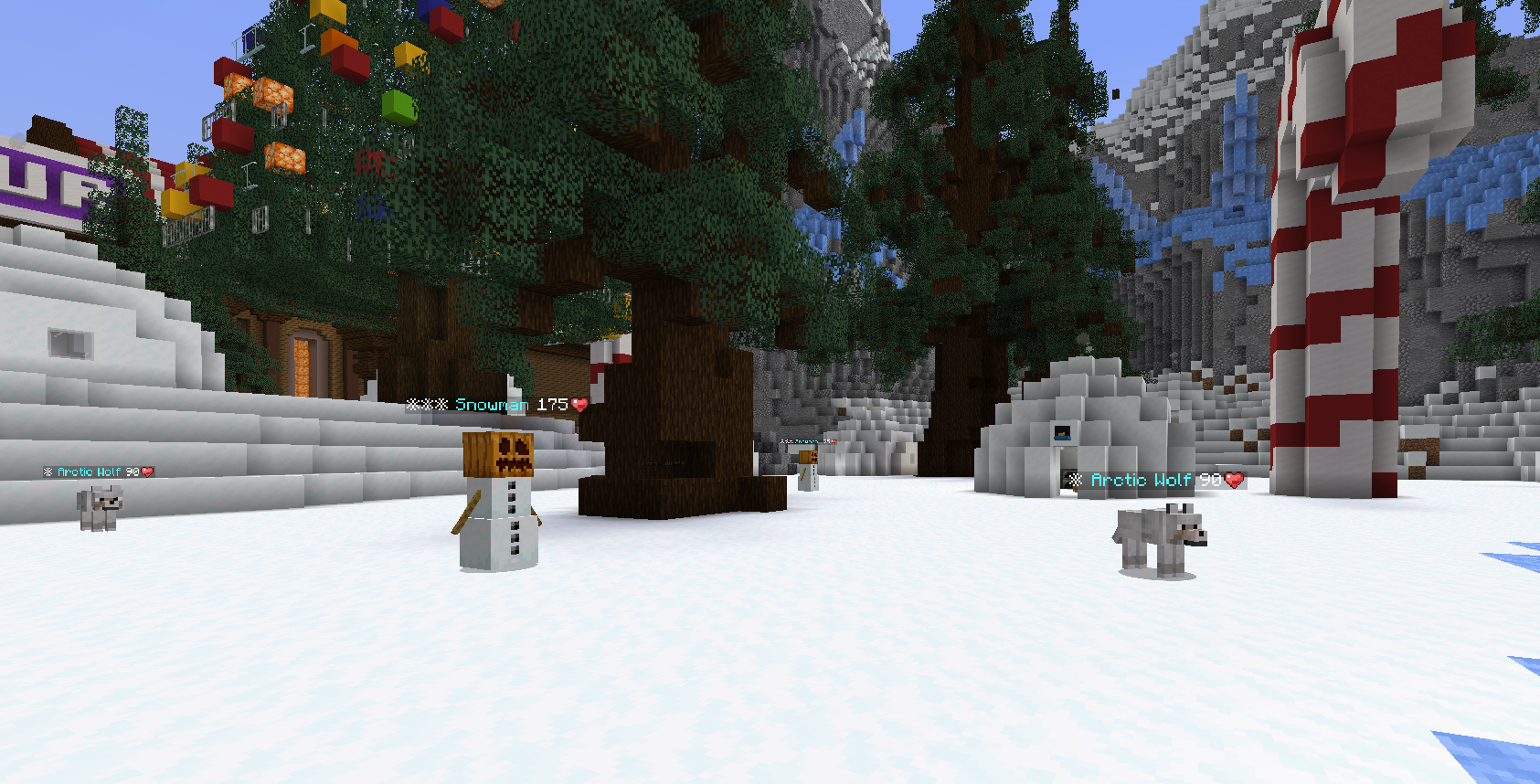 Artic Fox (75 Health)(1 Bell)
Snow Rabbit (125 Health)(1-2 Bells)
Snowman (175 Health)(2 Bells)
Polar Bear (200 Health)(1-3 Bells)
Bring your snow jacket and fishing rod to the Ice Lake to catch some bells. Underneath this icey lake is thousands of bells to fish up. This event has a limit of 200 catches a hour per player.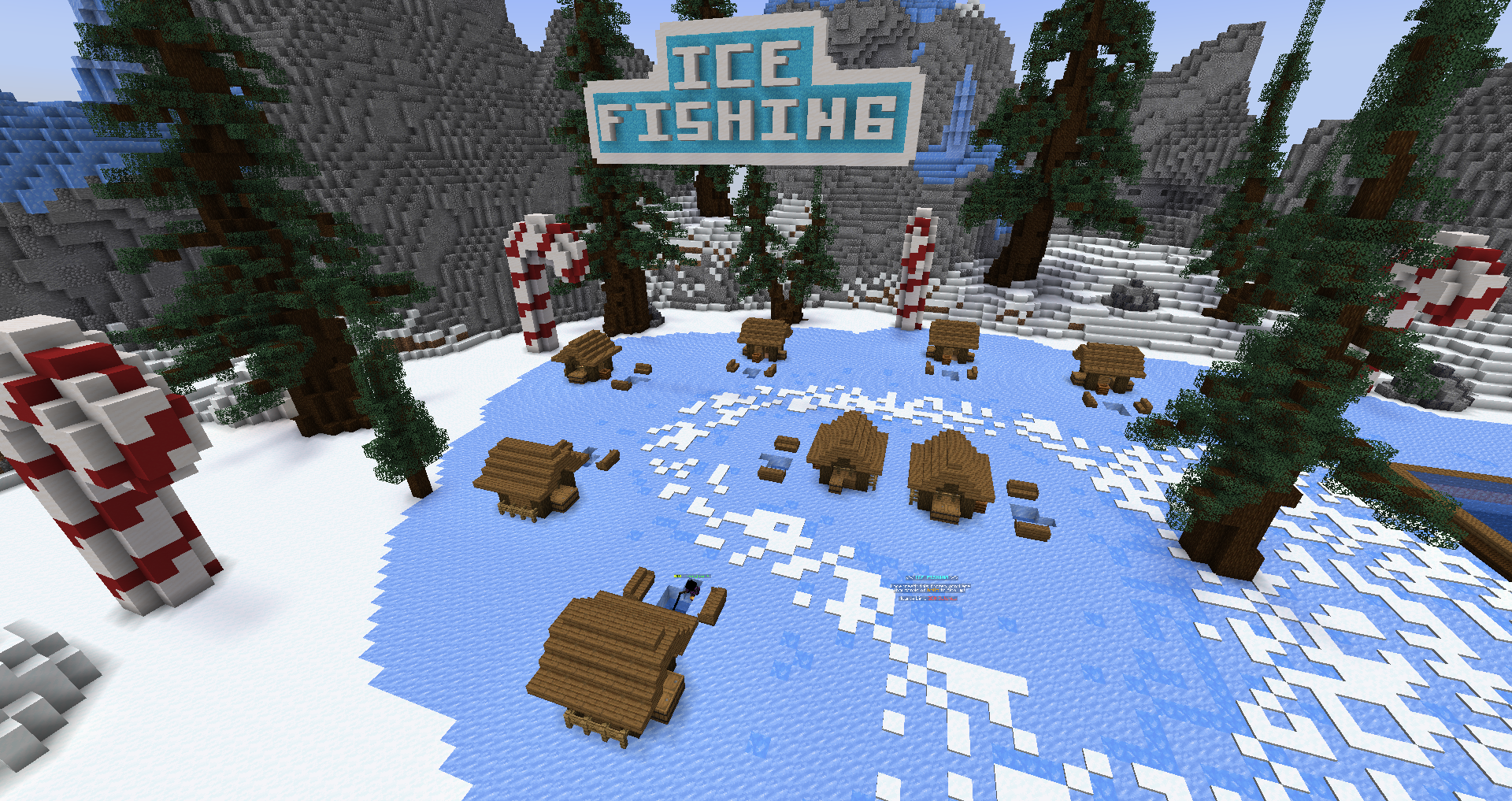 Bring your shovels and friends to queue up for the winter spleef event. 14 players will compete to be the last one standing in the spleef arena. Becareful the snow is cold!!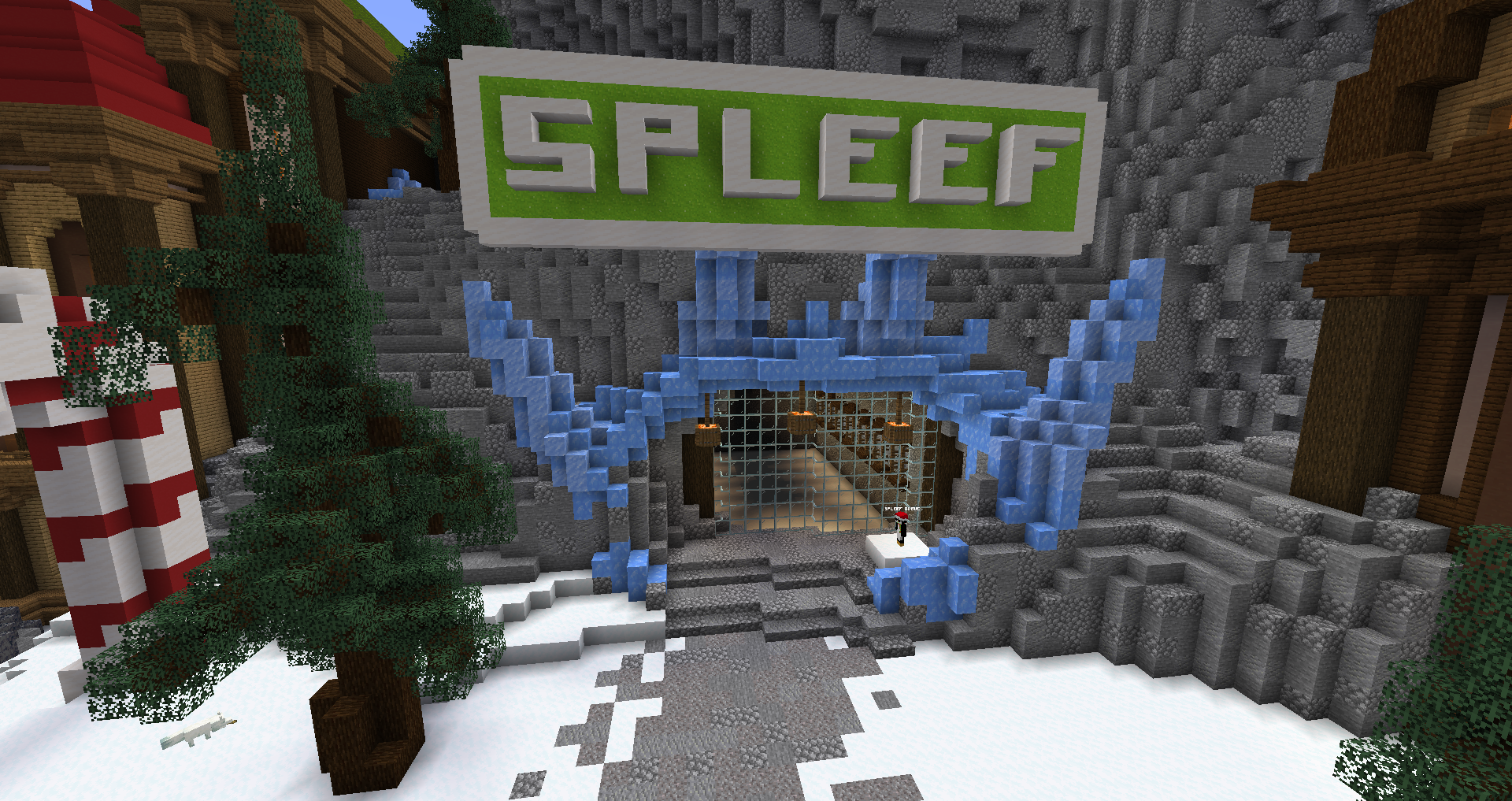 Do you enjoy the cold? If so try out our Polar Plunge challenge to see if you can survive the longest after jumping into our ice cold pool. If it gets to cold for you relax in our hot tub until you are ready to take the plunge again.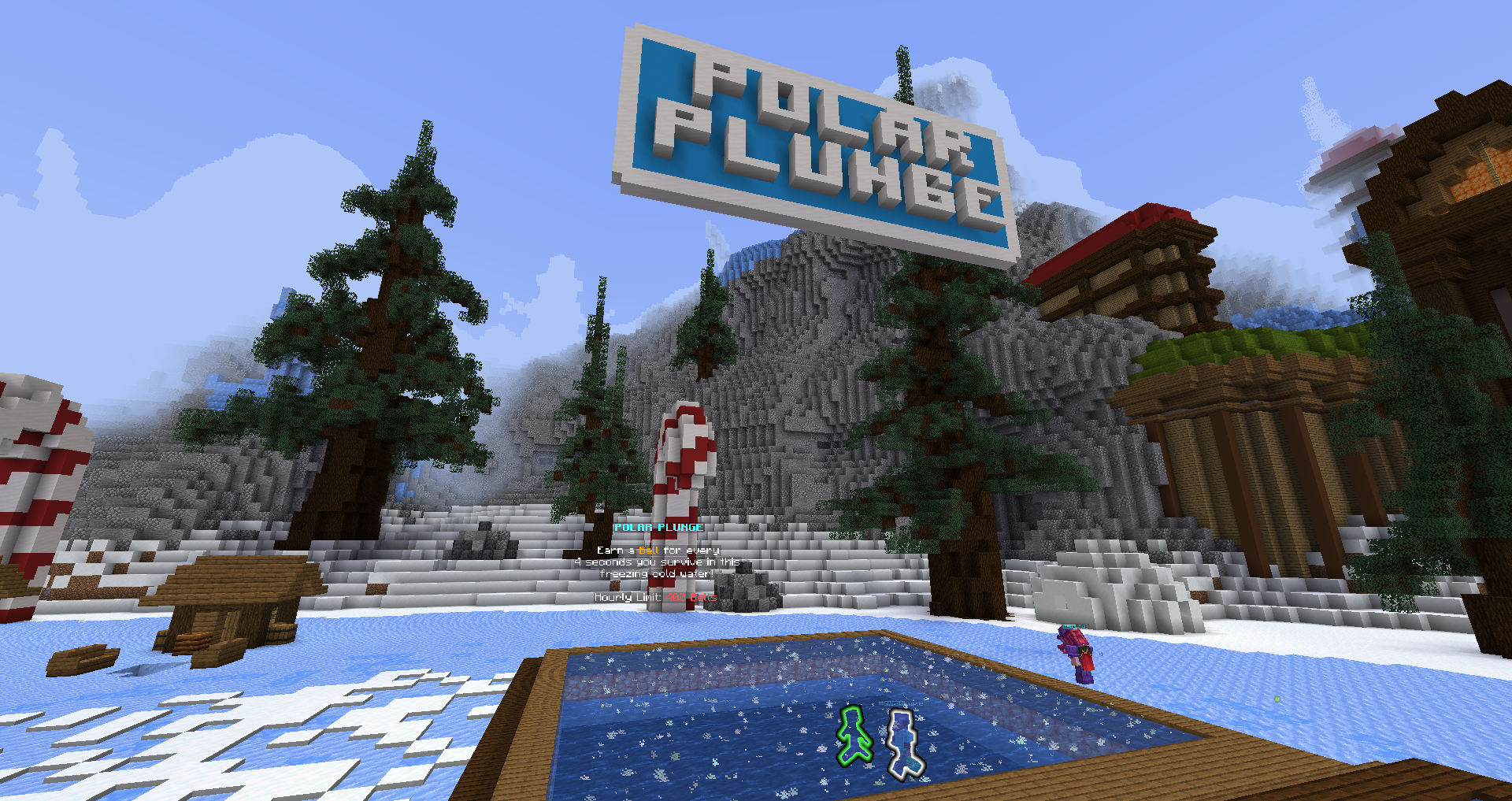 Enjoy jumping? Bring yourself or some friends to complete all 25 small levels of the parkour adventor map to be rewarded with 500 Bells.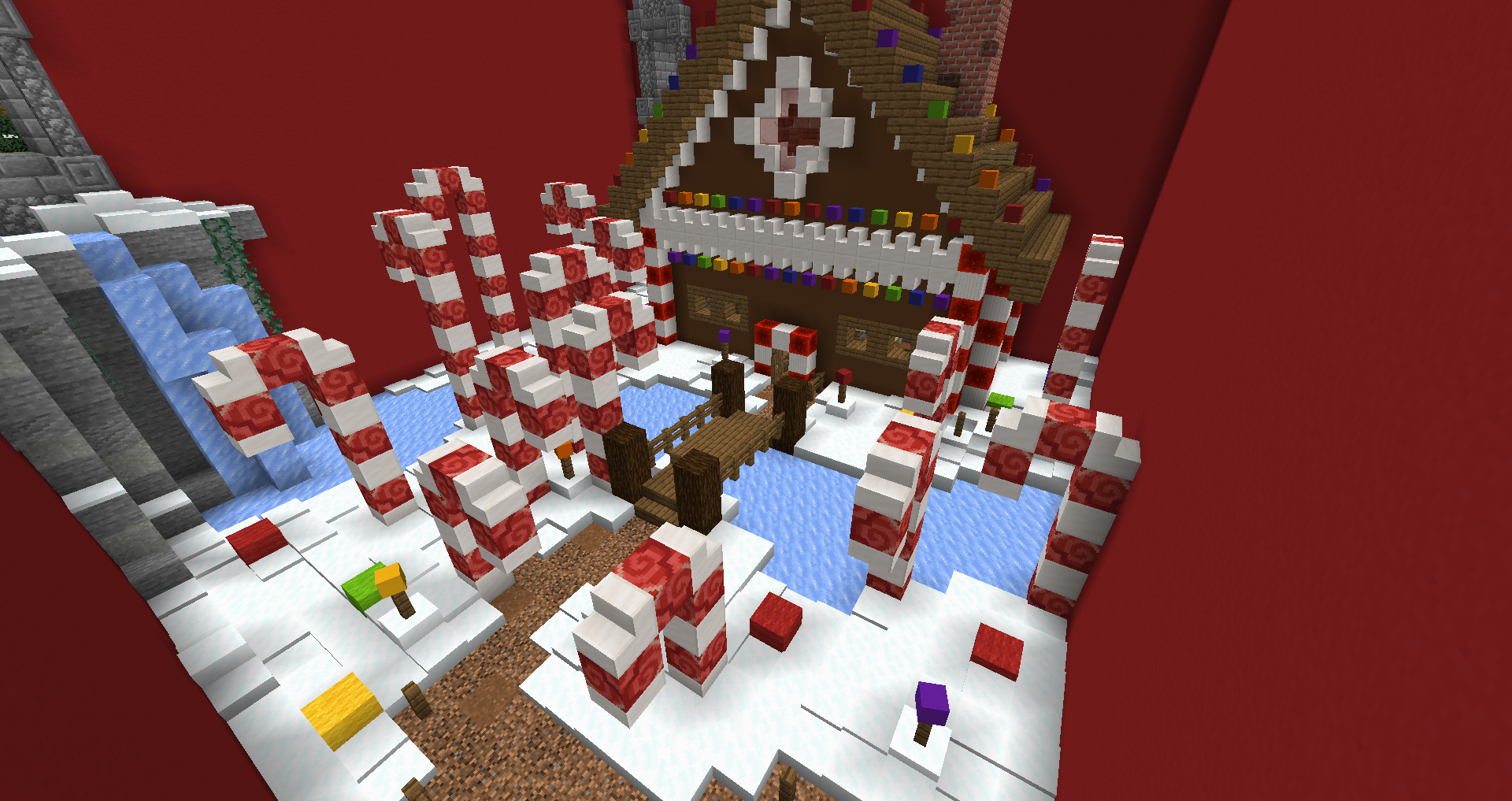 Don't get lost! Complete the Festive maze to find bells hidden around the maze. Completing the maze will award you with a prize.