One of the options you have when choosing a map from the /log menu, is Challenge Mode.

Challenge Mode has the same maps as Normal Mode. However the time to finish the course is recorded and there are restrictions. You can see your "Record Time" for each course by hovering over the map in the /log menu.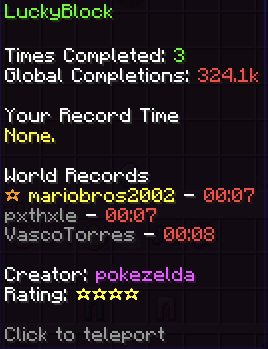 The World Record is the fastest times recorded on that map. These World Record also count toward the leaderboards at /warp lead and are listed at the bottom of the menu when you hover over someone's name in chat.
Once you earn a world record by getting the fastest time, it will be announced in chat. This way, players can congratulate you on your accomplishment!

TIP: You can access the Challenge World by doing /warp challenge
Once you join a map in challenge mode, stepping on the gold pressure plate will start the timer, this will end once you finish the map and determine your Record Time.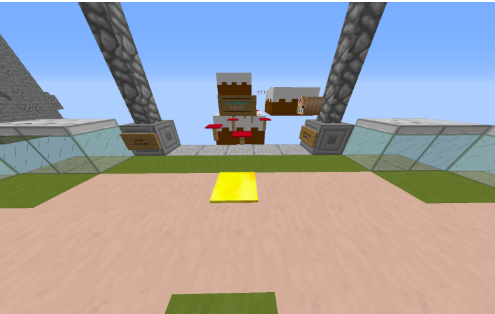 When you are completing a map in Challenge Mode, you will lose access to any items or commands that give you an extra advantage. These include:
Once you have completed a map in Challenge Mode, the blue glass pane in the Parkour Log will become enchanted.



The difference between a map completed in Normal Mode (left) and Challenge Mode (right).