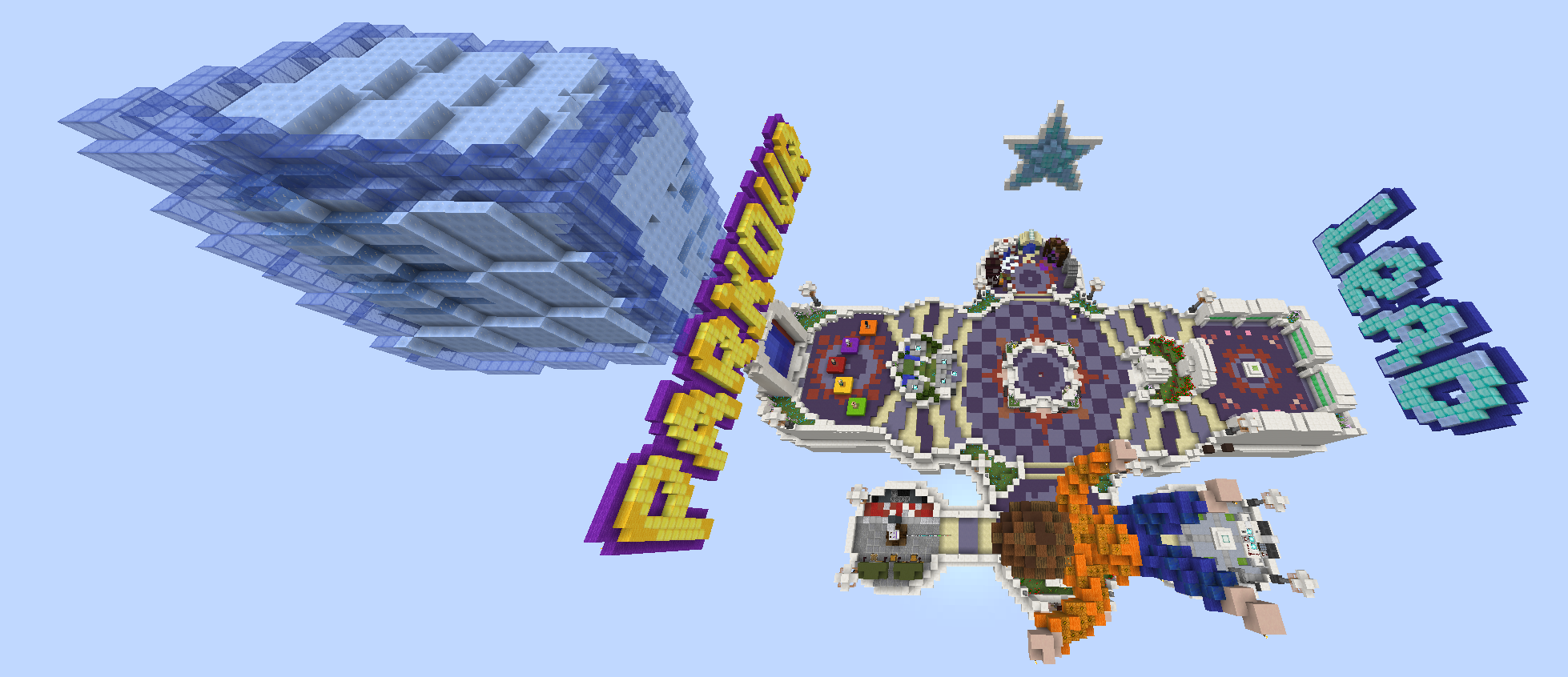 Daily Rewards are a simple way to earn free items just by playing! By syncing your discord, and playing on Parkour for 1 hour each day, you are able to claim /cow for free rewards. More information on how to sync, claim your rewards, and what rewards there are can be found on our Daily Rewards article.
CAUTION: You should be in Normal World of Parkour to receive your Daily Rewards. You may use /spawn before you vote to prevent receiving items (potions, pearls, etc) in other worlds, where they may become stuck. We do not replace Daily Rewards received in Map World due to the availability of creative mode.

Daily Challenges were introduced after the Parkour Update in November 2020 as a feature for players to earn double rewards on maps. These give players another option for obtaining mana quickly.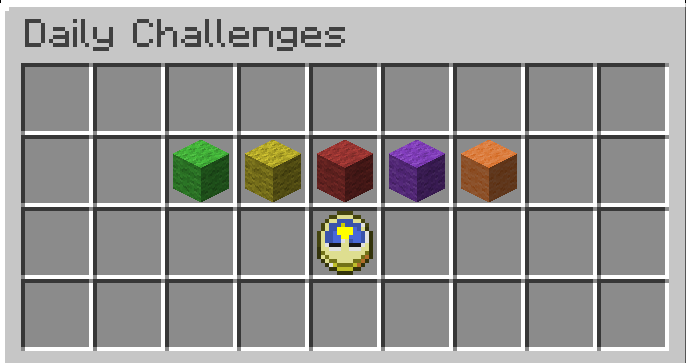 You can access the daily challenges menu through using /daily or /challenge.
You can only do each daily challenge map once a day to prevent players from constantly playing daily challenge maps to farm mana. The daily challenges reset every 24 hours on reboot (9AM EST). Once they have reset and shuffled to new maps, you are able to claim the double mana rewards again!


As parkour has a limited need for shops that sell items to further help players in the game, the /shop function is mainly cosmetics, with the ability to purchase in-game rankups, trails, pets, hats, and disguises! These can help to spice up the aesthetics of yourself, and those around you, adding a fun twist to the gameplay. You can also view donator perks through this GUI, to see more about each section read below!
Parkour's spawn is where you'll find yourself between completing maps, travelling to and from mapmaker and when you first join the server! From spawn you can do all sorts of things, like continue with the previously mentioned activities or you can take on a new challenge with the Spawn Parkour!
When you spawn -or respawn- you can turn around and head to your right, there will be a gold pressure plate labelled as "Spawn Parkour" and a "Block Changer" command block behind it! Stepping on the pressure plate will teleport you randomly above spawn, onto your very own course of 2 blocks.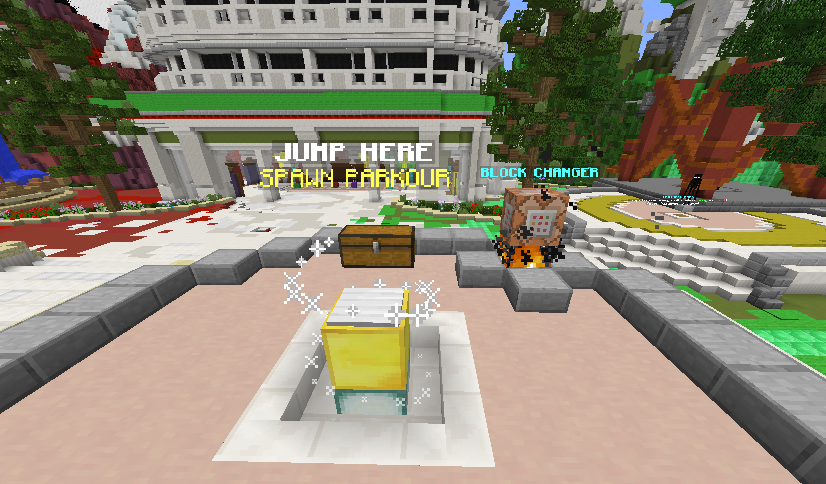 Stepping on this pressure plate will then teleport you to the spawn parkour course, located anywhere above spawn.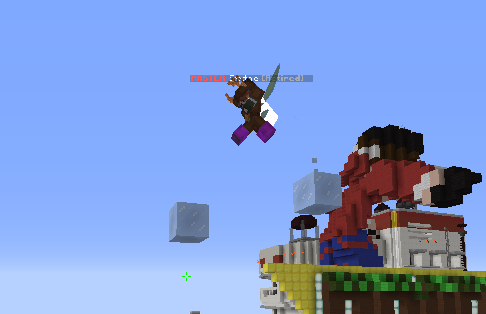 Every time you jump from one of your two blocks to the other, a new one will appear. The jumps are usually simple (unless you collide with another player) although it can be difficult to keep up with the jumps for long periods of time, making it challenging to get higher scores and better rewards.
NOTE: Spawn parkour is endless, it will keep going until you fall.
The Block Changer system can be accessed by right clicking the command block at spawn and through the /spawnpk command, these will bring up this GUI: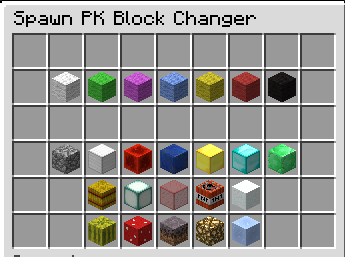 First Row
Second Row
Third Row
Fourth Row
The first line of wool blocks are accessible for anyone regardless of donator rank or parkour ability to use. This includes white, lime, magenta, lightblue, yellow, red, and black wool.
The second line of blocks is a variety of ores all players can unlock for use through working through the levels of spawn parkour! Each jump counts as a new level, the requirements for each new block are listed below:
50+ Jumps
150+ Jumps
250+ Jumps
500+ Jumps
1000+Jumps
1500+ Jumps
2500+ Jumps
The third line of blocks are won through treasure crates. These may be opened through keys purchased on the ManaCube Store.
Unlock from New Years Crate
Unlock from Elite Crate
Unlock from Arcade Crate
Unlock from Legendary Crate
Unlock from Christmas Crate
The fourth and final line of accessible blocks are only useable by players that have a Donator Rank, each block is accessible at these ranks:
VIP Rank
VIP+ Rank
MVP Rank
MVP+ Rank
ELITE Rank
Other than the block changer rewards, there's also the coveted [Jumper] tag, one you can only unlock when you hit 1000 jumps consecutively on the Spawn Parkour, this can be quite the rage inducing challenge so be weary if you take it on… and good luck!



The final reward set for spawn parkour is a good one… Mana! Every 25 Jumps you will receive 5 mana. This reward is infinite as long as you don't fall, so it's a good way to gather some more if you need a quick fix for your next rankup!
WARNING: If you relog or are on spawn parkour during a reboot you will lose your current score and fall, use /reboot to see if your attempts will clash
There are many ways to navigate to Parkour Maps. You may use the end frame in your hot bar to open the /warp menu, the Parkour Log, or warp to a specific course by name, e.g. /log snowman.
To see the full List of Maps that includes map name and theme.


If you look to the far left of your hotbar, you will see the end frame (highlighted).



Clicking on this will open the Parkour warp menu which can also be accessed with /warp.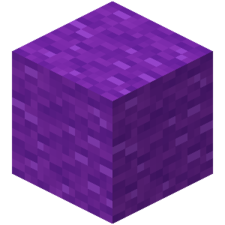 The five colored wools at the top represent the five parkour difficulties: Easy, Medium, Hard, Expert and Insane. Clicking on one of these wool blocks will take you to the Parkour Log for the corresponding difficulty. You can also teleport to these difficulties with /(difficulty). For example, to teleport to the Easy Courses, you would type /easy.
NOTE: You must be the Skilled rank or above to access Expert and Insane maps.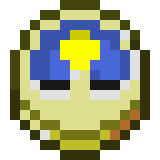 The clock in the middle of the warp menu will open up the Daily Challenges menu.
The diamond to the bottom left will open the Parkour Log section for donator maps. This is a separate section of maps that only players with donator ranks can enter, ranging from Easy to Insane maps.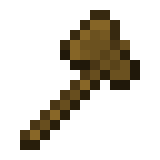 The wooden axe will take you to the Map Maker World. This is a separate world where players may create their own maps.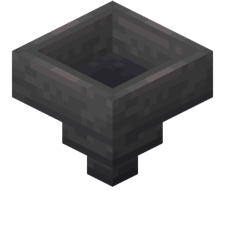 The hopper in the bottom centre of the warp menu opens the dropper menu.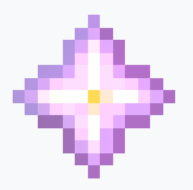 The nether star next to the droppers will take you to the Adventure Maps.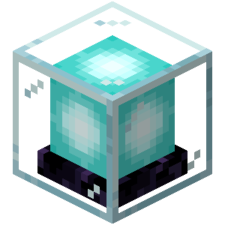 The beacon to the far bottom right will take you to the lounge, this can also be accessed with /warp lounge The lounge is an extra area in the parkour world, it has one main area, with a few secret locations, including sewers. There is a small VIP only area, which you must have a donator rank to access.


The Parkour Log is packed full of features that allow you to track completed courses, map completions, Challenge Mode times, as well as giving the option to directly teleport to a specific course.
When you open the GUI with /parkourlog or /log, there are 5 wool blocks representing the 5 difficulties to choose from. The difficulties range from Easy to Insane. A brief description of the difficulties is given below. For this example we chose the Easy difficulty.
TIP: For more information on difficulties, refer to the article on Creating Parkour Maps.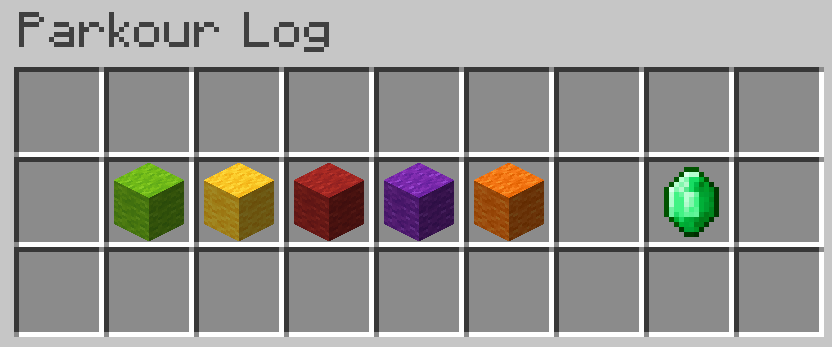 This difficulty is intended for beginners, and includes simple jumps. Completing an Easy map will earn you 15 Mana, and 15 Score, unless you have a donator rank. If you have MVP, you will earn 22 Mana and 15 Score. If you have MVP+ or Elite, you will earn 30 Mana and 15 Score.


This difficulty is intended for those who have a little bit of parkour experience. There will be some harder jumps introduced. Completing a Medium map will earn you 30 Mana, and 30 Score. If you have a donator rank you will earn additional Mana. If you have MVP, you will earn 45 Mana and 30 Score. If you have MVP+ or Elite, you will earn 60 Mana.


Hard maps are recommended for those who are experienced, and there will be longer courses with harder jumps. Completing a Hard map will earn you 60 Mana, and 60 Score. If you have the MVP donator rank, you will earn 90 Mana and 60 Score. If you have MVP+, you will earn 120 Mana and 60 Score.


You need Skilled Rank to unlock this difficulty. These maps are even more challenging. Completing an Expert map will earn you 100 Mana, and 100 Score. With the MVP donator rank, you will earn 150 Mana and 100 Score. If you have MVP+ or Elite, you will earn 200 Mana and 100 Score.


You need Skilled Rank to unlock this difficulty. This is the most challenging difficulty on Manacube. The courses are around 100-150 jumps (depending on the map.) Completing an Insane map will earn you 200 Mana, and 200 Score. If you are MVP, you will earn 300 Mana and 200 Score. If you are MVP+ or Elite, you will earn 400 Mana and 200 Score.


TIP: If you are having trouble with a specific jump, check out our Practice World that allows you to practice jumps or sections of courses without losing your place in Normal World. You need donator rank to access expert and insane in practice world! This only applies if you do not set your checkpoint! So make sure you do not set your checkpoint in practice world!
Once you have selected the course difficulty from /log you will be shown a GUI with available courses. As a new player, the glass blocks will all be red. As you complete courses, the glass pane will turn green. Hovering over a glass pan will give information about each course.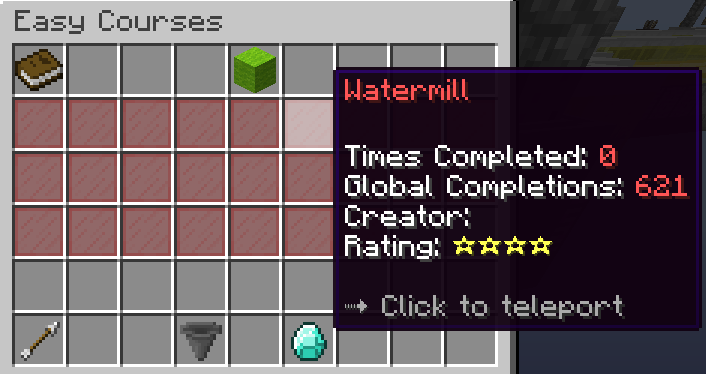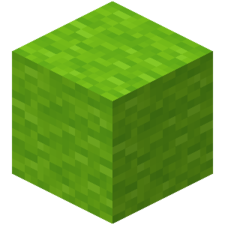 The wool at the top of the page indicates what difficulty you are viewing. Green wool indicates the Easy courses.
The diamond at the bottom of the page will teleport you to a random map of that difficulty that you haven't yet completed.

The hopper at the bottom of the page will allow you to filter maps based on Global Completions, Personal Completions, Uncompleted Maps, or Alphabetical Order.

The book at the top left will take you back to the warp menu.
For example, clicking on the pane for the Snowman course will take you to a GUI where you can select from Normal Mode, Practice Mode or Challenge Mode. Choosing either will take you to /log snowman where you can enjoy parkouring.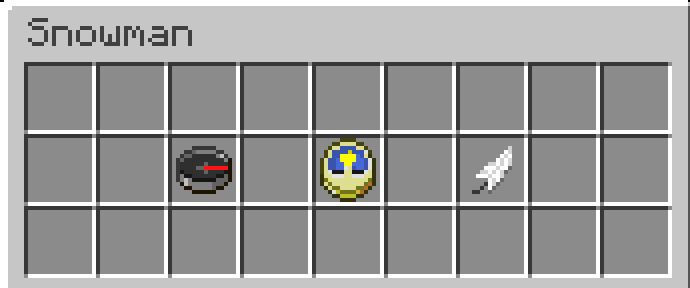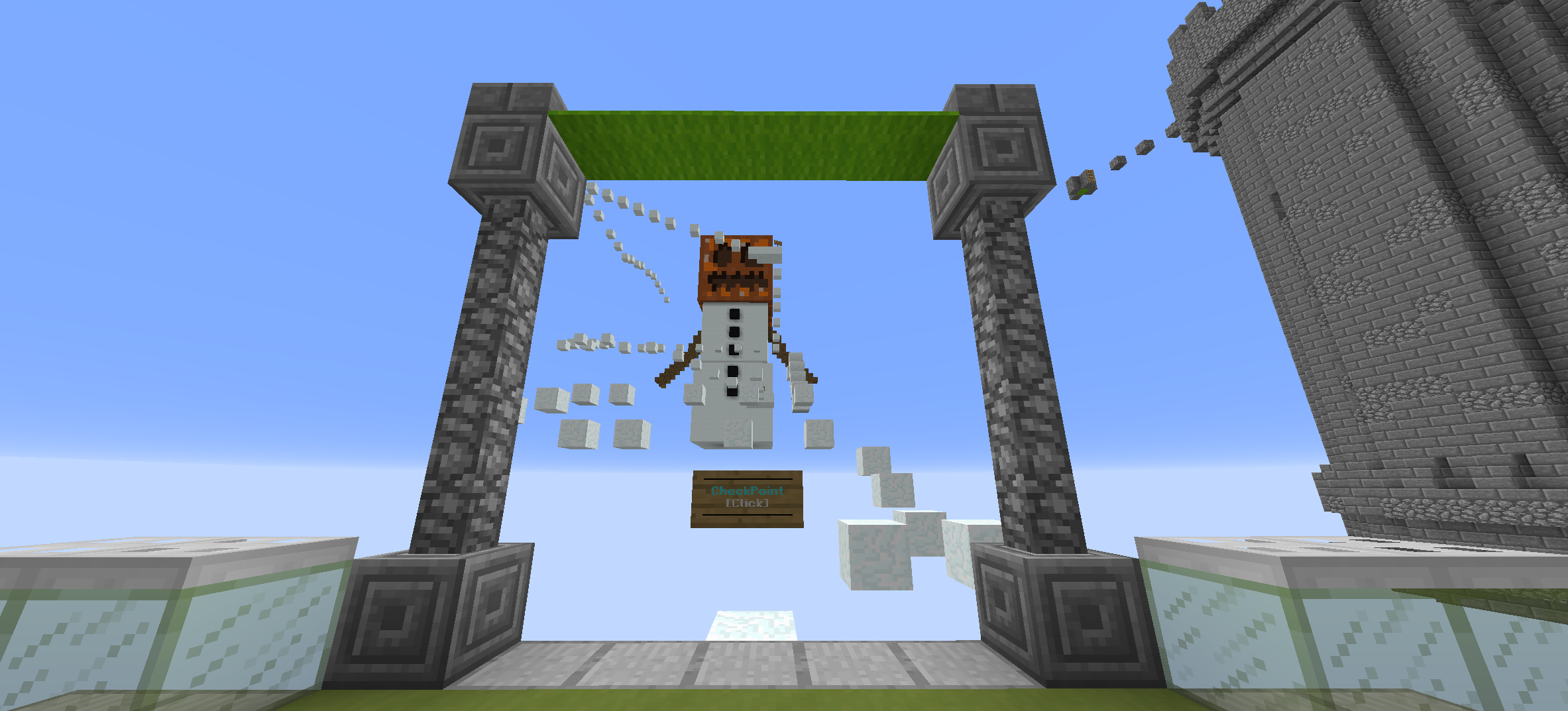 Maps have a 5 star rating system and will also show the creator of the map in the Parkour Log! After you complete a map, if you have not rated it yet, you will see this message in chat:

The average rating for that course is shown on the log.
Once you have finished a course, the glass pane will turn green. You may hover over completed courses to see the stats for that course. Your record time is only recorded in Challenge Mode.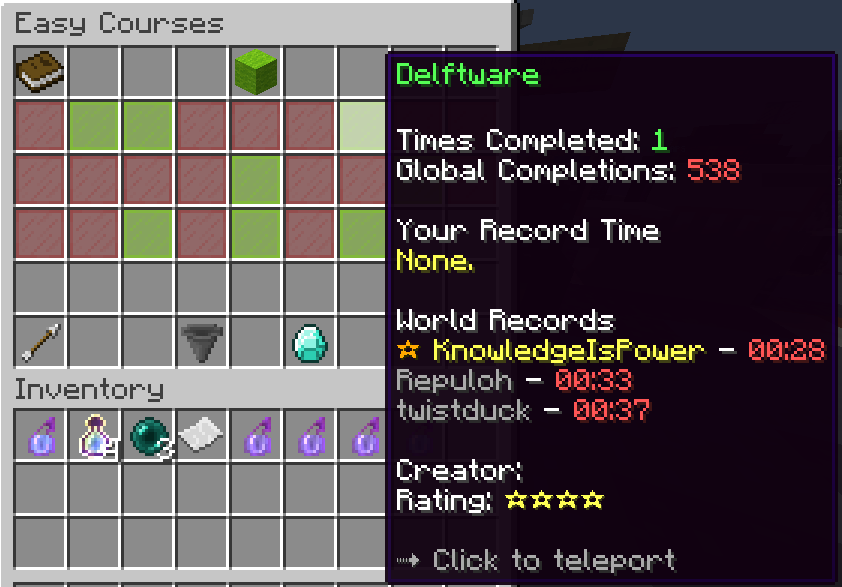 Donator maps are accessible to all players with a donator rank and provide extra maps for players to test their skills on. The maps vary in difficulty from Easy to Insane and can be found at /warp donator, clicking on the emerald in /warp, or on the right side of /log.

Typically donator maps are easier with access to the various /speed levels available to VIP players and above, although that isn't always the case. Some of these maps have other aspects that players might find challenging, such as fewer checkpoints, or confusing pathways. The difficulty of each map can be found at the start on a sign or indicated by the glass outside the map on the walkways that is color coded to match each difficulty.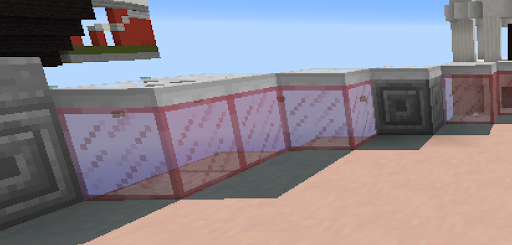 You can warp to the expert and insane donator maps in a more direct route through this portal found a little down the walkway of /warp donator.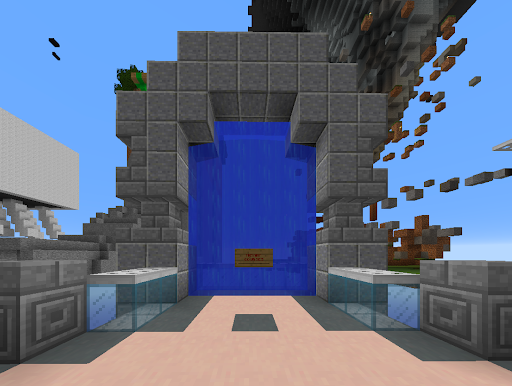 Each map gives the player the same rewards for what would be given in a standard map from that difficulty and can be played multiple times for repeated rewards.
There is an alternative way to earn Mana and a different way to parkour: droppers! These are special maps where you will have to fall to a certain spot in order to beat the map. There may be water or slime for you to land on, depending on the map. These maps may be accessed through the drop-down portal at spawn, or with /drop or /dropper.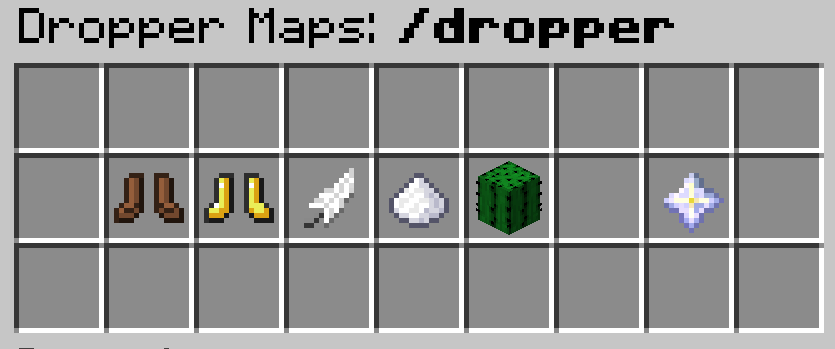 Players can create their own dropper maps to be judged, just like a regular map. Once you have completed a map, you will receive the Initial Reward, but if you complete it again, you will receive the Repeat Reward, which is a significantly less amount of Mana. This is because droppers would be easily farmable otherwise.
TIP: Please note that Dropper Maps will not give you Score, so if you are trying to rank up they may not be as effective!
Classic Dropper Map Rewards

These have a very simple theme.

| Course | Difficulty | Reward | Repeat |
| --- | --- | --- | --- |
| Rainbow | Easy | 25 Mana | 0 Mana |
| City | Easy | 25 Mana | 0 Mana |
| Mega Toilet | Easy | 25 Mana | 0 Mana |
| Forest | Easy | 25 Mana | 0 Mana |
| Lava Puzzle | Easy | 25 Mana | 0 Mana |
| Nether | Easy | 25 Mana | 0 Mana |



Tall Drop Map Rewards




| Course | Difficulty | Reward | Repeat |
| --- | --- | --- | --- |
| Pickles | Hard | 100 Mana | 10 Mana |
| CaveJumper | Medium | 25 Mana | 0 Mana |
| Winter Is Coming | Medium | 50 Mana | 10 Mana |
| Threading The Needle | Medium | 50 Mana | 5 Mana |
| Parkour Plunge | Medium | 50 Mana | 5 Mana |
| Wooly Mess | Medium | 50 Mana | 5 Mana |
| Fun House | Medium | 50 Mana | 3 Mana |
| Rainbow Falls | Medium | 50 Mana | 3 Mana |
| Tetris | Hard | 75 Mana | 3 Mana |
| Illusionist | Hard | 100 Mana | 3 Mana |
| Decrescendo | Hard | 300 Mana | 30 Mana |



The Falling Map Rewards




Course
Difficulty
Reward
Repeat
Random
Easy
30 Mana
0 Mana
Mineshaft
Easy
30 Mana
0 Mana
Dirt
Easy
30 Mana
0 Mana
Jungle
Easy
30 Mana
0 Mana
Temple
Easy
30 Mana
0 Mana
Nether
Medium
50 Mana
0 Mana
IceIceIce
Hard
100 Mana
10 Mana
The End
Hard
100 Mana
10 Mana



Miniature Dropper Map Rewards




| Course | Difficulty | Reward | Repeat |
| --- | --- | --- | --- |
| Jungle Bridge | Easy | 50 Mana | 3 Mana |
| Skyblock | Easy | 50 Mana | 3 Mana |
| Planets | Easy | 50 Mana | 3 Mana |
| Skydiving | Easy | 50 Mana | 3 Mana |
| Library | Medium | 75 Mana | 5 Mana |
| The Club | Easy | 50 Mana | 3 Mana |
| Dungeon | Medium | 75 Mana | 3 Mana |
| Skyscraper | Easy | 50 Mana | 3 Mana |
| Greenhouse | Easy | 50 Mana | 3 Mana |



Biomes Dropper Map Rewards

Requires a Donator Rank/Mapper.


Course
Difficulty
Reward
Repeat
Ocean
Easy
75 Mana
3 Mana
Forest
Easy
75 Mana
3 Mana
Savanna
Easy
75 Mana
3 Mana
Desert
Easy
75 Mana
3 Mana
Nether
Easy
75 Mana
3 Mana
Rainbow
Easy
75 Mana
3 Mana
Taiga
Easy
100 Mana
3 Mana
Mesa
Easy
100 Mana
3 Mana
Jungle
Easy
115 Mana
3 Mana
Mushroom
Easy
130 Mana
3 Mana
Flowers
Medium
150 Mana
4 Mana
End
Medium
160 Mana
5 Mana
Mineshaft
Medium
180 Mana
5 Mana
Swamp
Hard
225 Mana
7 Mana



Community Dropper Map Rewards

Droppers submitted by the community!

| Course | Difficulty | Reward | Repeat |
| --- | --- | --- | --- |
| Darts | Easy | 50 Mana | 0 Mana |
| Leyline | Medium-Hard | 125 Mana | 3 Mana |
| Campfire | Medium-Hard | 125 Mana | 3 Mana |
| Xmas Factory | Hard | 150 Mana | 5 Mana |
| Nightmare | Hard | 150 Mana | 5 Mana |
| Lab | Hard | 150 Mana | 7 Mana |