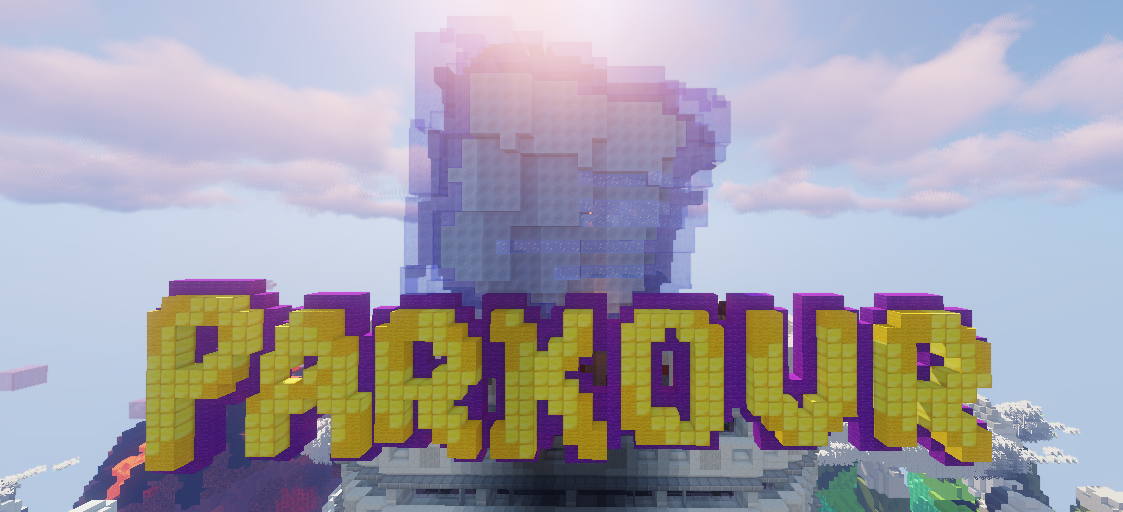 Each time you complete a course, you receive Mana. One way to use Mana on Parkour is to rank up. There are currently 10 ranks including the default Rookie rank to work your way through.
If you do the command /rankup or /ru it will take you to this menu
Here, you will have the option to purchase ingame ranks for Mana.
NOTE: You will lose mana each time you rank up.
The prices for these ranks can be found by hovering over the ranks in the /rankup menu, or by referring to the chart below.


NOTE: When you complete any map (excluding droppers), you will gain Experience which is used for a prestige.
When ranking up, you will gain a new Title. However, some ranks will also give extra perks as shown below:


/Prestige can be used once you have reached GOD rank.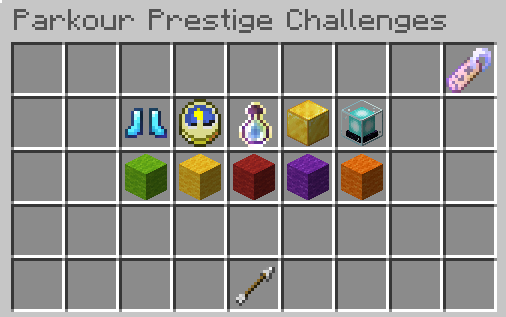 You will stay at GOD rank and keep all Experience after prestiging.
Completing all 10 prestiges will give you access to obtain the CHAMPION in the top right of the menu above.
Prestige challenge are as follows:
Prestige Challenges

Dedicated
Requirement: Complete 2000 total maps
Price: 50,000 Mana
Reward: +1 Prestige

Ultimate Challenge
Requirement: Complete 1000 Unique Challenge Mode Maps
Price: 50,000 Mana
Reward: +1 Prestige

Experienced
Requirement: Reach 250,000 EXP
Price: 20,000 Mana
Reward: +1 Prestige

Jumper
Requirement: Complete 1,000 spawn parkour jumps
Price: 50,000 Mana
Reward: +1 Prestige

Adventurer
Requirement: Complete All Adventure Maps
Price: 50,000 Mana
Reward: +1 Prestige

Fairy Hunter
Requirement: Claim 50 Mana Fairies
Price: 50,000 Mana
Reward: +1 Prestige

Easy Completionist
Requirement: Complete All Easy Maps
Price: 50,000 Mana
Reward: +1 Prestige

Medium Completionist
Requirement: Complete All Medium Maps
Price: 50,000 Mana
Reward: +1 Prestige

Hard Completionist
Requirement: Complete All Hard Maps
Price: 50,000 Mana
Reward: +1 Prestige

Expert Completionist
Requirement: Complete All Expert Maps
Price: 50,000 Mana
Reward: +1 Prestige

Insane Completionist
Requirement: Complete All Insane Maps
Price: 50,000 Mana
Reward: +1 Prestige