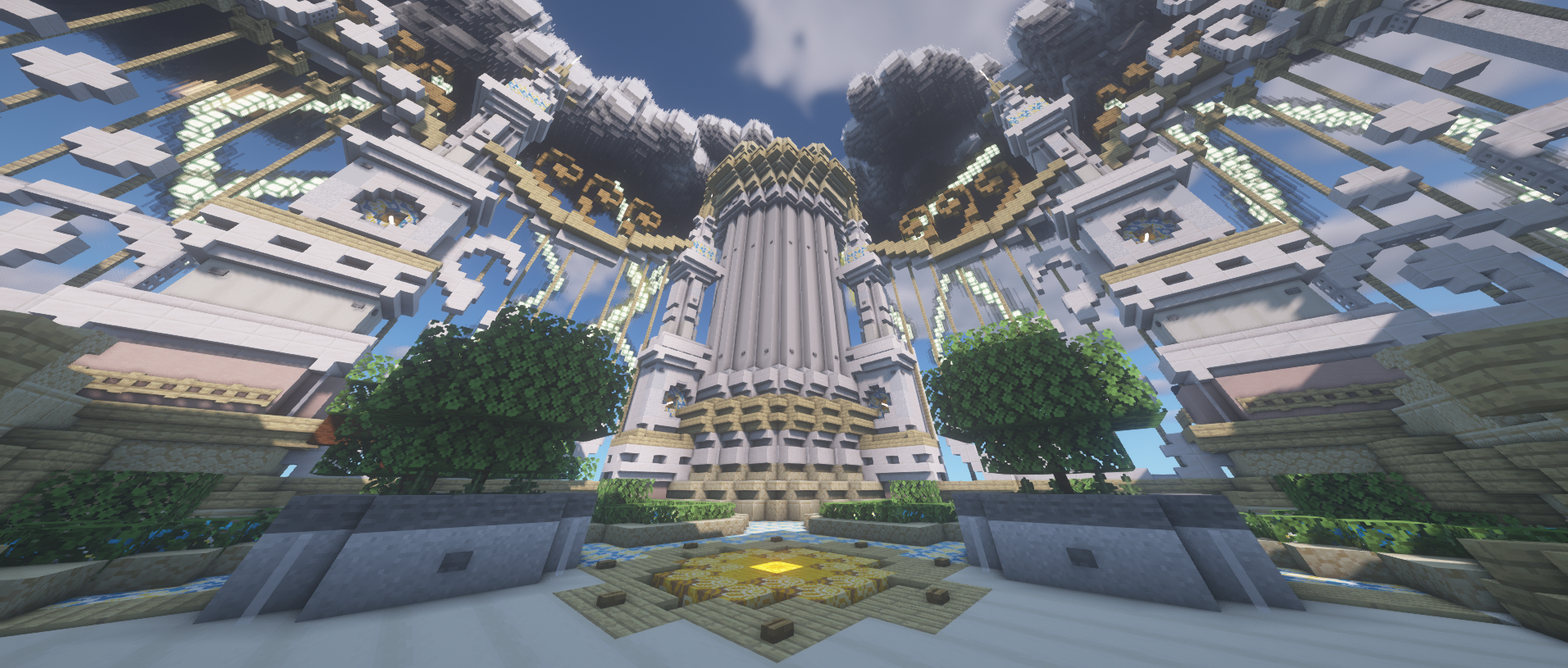 Daily Rewards are a simple way to earn free items just by playing! By syncing your Discord and Forums accounts you are able to claim /cow for free rewards. More information on how to sync, claim your rewards, and what rewards there are can be found on our Daily Rewards article.


When enchanting your pickaxe, the best starting enchantment to work towards is max fortune. Fortune allows you to obtain more ores when mining, allowing for more profit in a less amount of time. The standard pathway for enchanting your pickaxe to follow is max Fortune 25, Autosell 1, and then Trench 1 to ensure the most efficient experience while mining. The ability to mine while flying is especially useful. Haste 5 and Efficiency 15 are the minimum enchantments needed to effectively mine while flying.
For more information, there is a separate page for an in-depth guide to all of the enchantments on Olympus.


Each god/goddess has three rebirths, each one having a unique challenge and money requirement to complete it.
For rebirthing you are able to complete any of the rebirths in any order. Some rebirth rewards will grant boosters or items to help you gain more money or mana, so the order in which you complete them is entirely up to how you would like to play.


The best way to make money is to mine. Spawner grinders are still useful but are no longer the main way to gain income. Whilst it is not the most profitable option, you can also make money by selling crops.
You can also use Minions to gather/sell materials and make money. You give them sweetberries to keep them awake and spawners so they can collect the mob drops, and they will sell items for you whilst you're offline for up to 6 hours! They can be purchased from the kilton menu for 10,000 souls .


When in Hades there are 4 levels you can visit. Items drop on death in the volcano, so be careful when entering! You can mine Magma in the 4 layers of Hades for money as well as kill mobs for their drops. The mobs can drop crops, minerals, and other items.
Now when fighting mobs in Hades Underworld each mob will have a 0.25% chance of dropping a boss egg. To spawn in and fight the bosses, you can go to /warp boss.