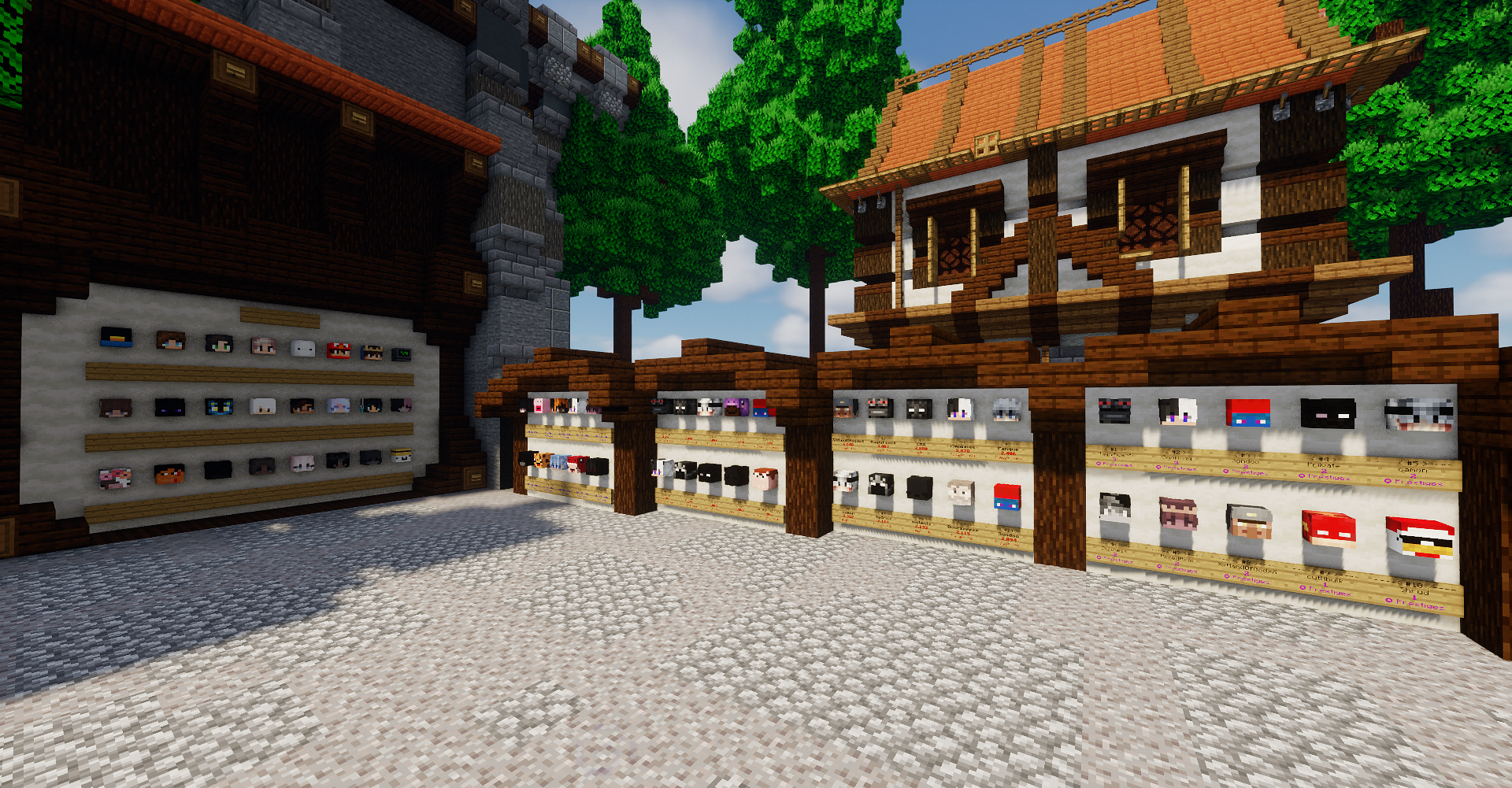 Leaderboards at Spawn
Running the /stats command allows you to view your personal stats. You can also do /stats <name> of any player online or offline.
In this guide we will be discussing all the stats on KitPvP, what they mean, and how they affect your time on KitPvP.

Your level is your main indicator to yourself and others on the server on many kills you have. Each level takes 50 PvP XP. The level ranges from 1 to 99. Once you reach level 99, you will still get money and kills towards kills stat, but you will not level up any further. At level 99, you can Prestige by typing /prestige or going to the Prestige Master in Spawn.
The number of kills you have gotten this season. Kills are assigned to the person who deals the most damage on a target. You need 1,000 kills to get the Kills Challenge in /prestige. A kill rewards $100 and 10 PvP XP for leveling up. Each kill will grant varying money & leveling xp depending on the % of damage you have dealt.
The number of kill assists you have gotten this season. To achieve an assist, you must assist a killer by fulfilling the following: You have dealt 15% or more of the damage to the target, you have damaged the target within the past 20 seconds, and you are one of the top 4 damage dealers on the target. Each assist will grant varying money & leveling xp depending on the % of damage you have dealt.
The number of times you have died this season in PvP. A death results in the loss of any kill streak or bounty on you.
This is your Kill to Death Ratio. This number is calculated by taking your Kills and dividing it by your Deaths. Assists do not count towards you KDR.
As shown above, the number in grey is your highest killstreak this season. You get reward with mana for milestone killstreaks, up to a 1,000 kill streak. If you survive long enough to have one of the top 10 killstreaks, active or not, you will get your head and name on the killstreak leaderboard at spawn.
WARNING: Kill Boosting is when a player uses another account to repeatedly kill it over and over to boost their stats and chances of reward. This is unfair and is against the rules on all servers. Kill boosting will result in a global ban for all involved and removal from the leaderboards
This can be viewed by hovering over someones name in chat. This stat is about how many player bounties you have collected. This is used in /achievements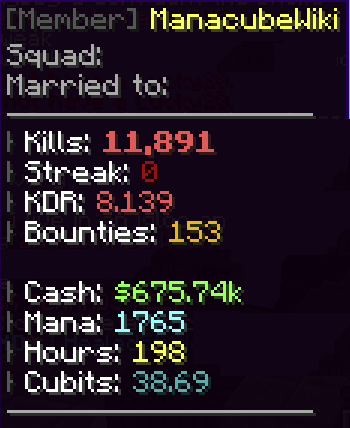 If you are not able to keep track of the leaderboards in-game, you can still view them on the Forums. These leaderboards will allow you to see the stats for all players. The available leaderboards on the Forums are Total Playtime, Duel Wins, Money, Kills, and Top Killstreaks.
You can scroll through the pages by clicking on the page numbers or the arrow at the bottom of the page.