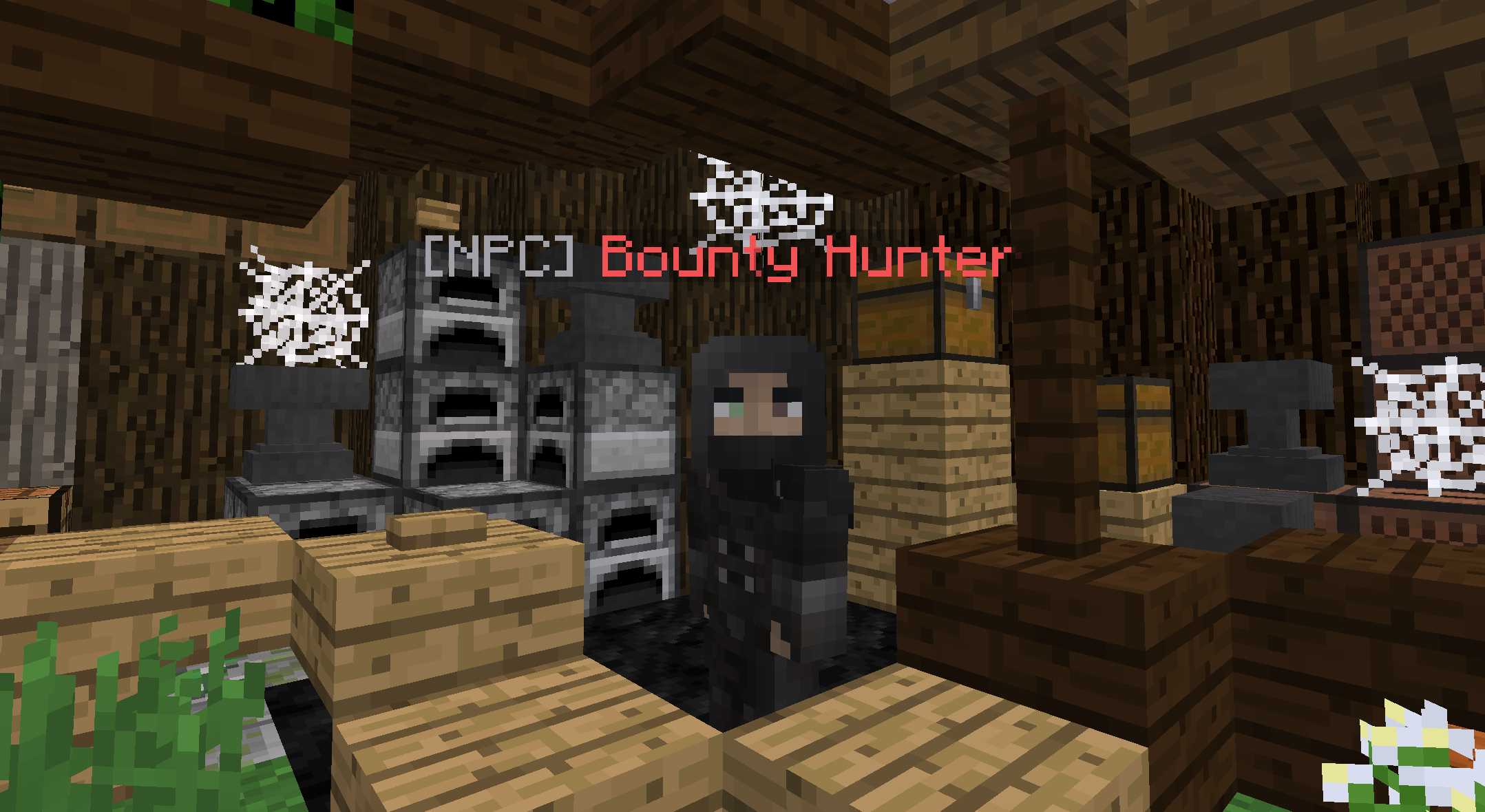 In this guide we will talk all about Bounty Hunting on KitPvP. This is a new feature in Kit Season 10. The Bounty Hunter NPC can be found next to /spawn.

Clicking on the NPC opens the main bounty GUI.


There are two ways to get a bounty:
A bounty is automatically set if you reach a Killstreak of 10. The bounty increases each time you add another 5 kills to your killstreak.

Other players may also set a bounty on you with /bounty <player> <amount>. Any player can increase the bounty size by typing the same command.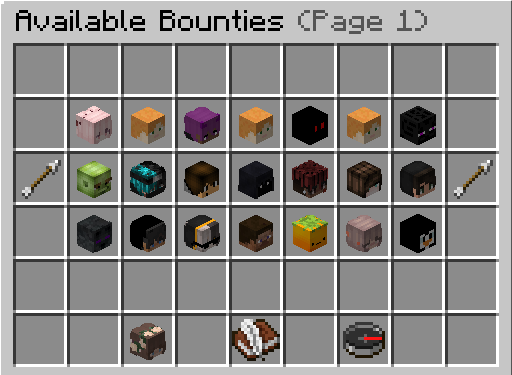 The compass item in the main GUI wil bring you to the Available Bounties. You can also access this menu from anywhere using the /bounties command.
Using the arrows you can go forward or back a page. Hovering over a player head will show the details of the bounty. The information includes the bounty creator, the cash reward and how many players are currently tracking the player.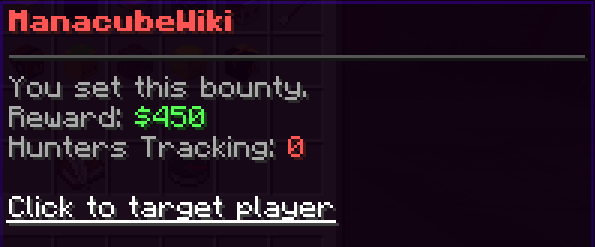 To track a player you must buy a compass. This can be done through the Available Bounties menu at spawn or using /bounties



To track a player, select the player head and click where indicated. Your compass will then track that player anywhere on the map.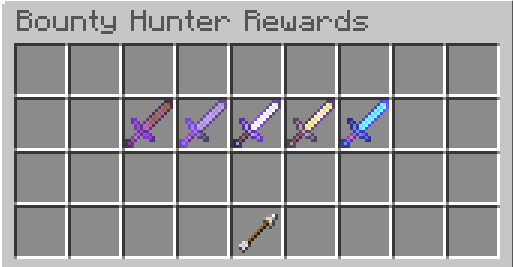 Gain rewards by killing players who have bounties set on them. The rewards and milestones are as follows:


200 Mana
Money Pouch
Smoke Kill Effect