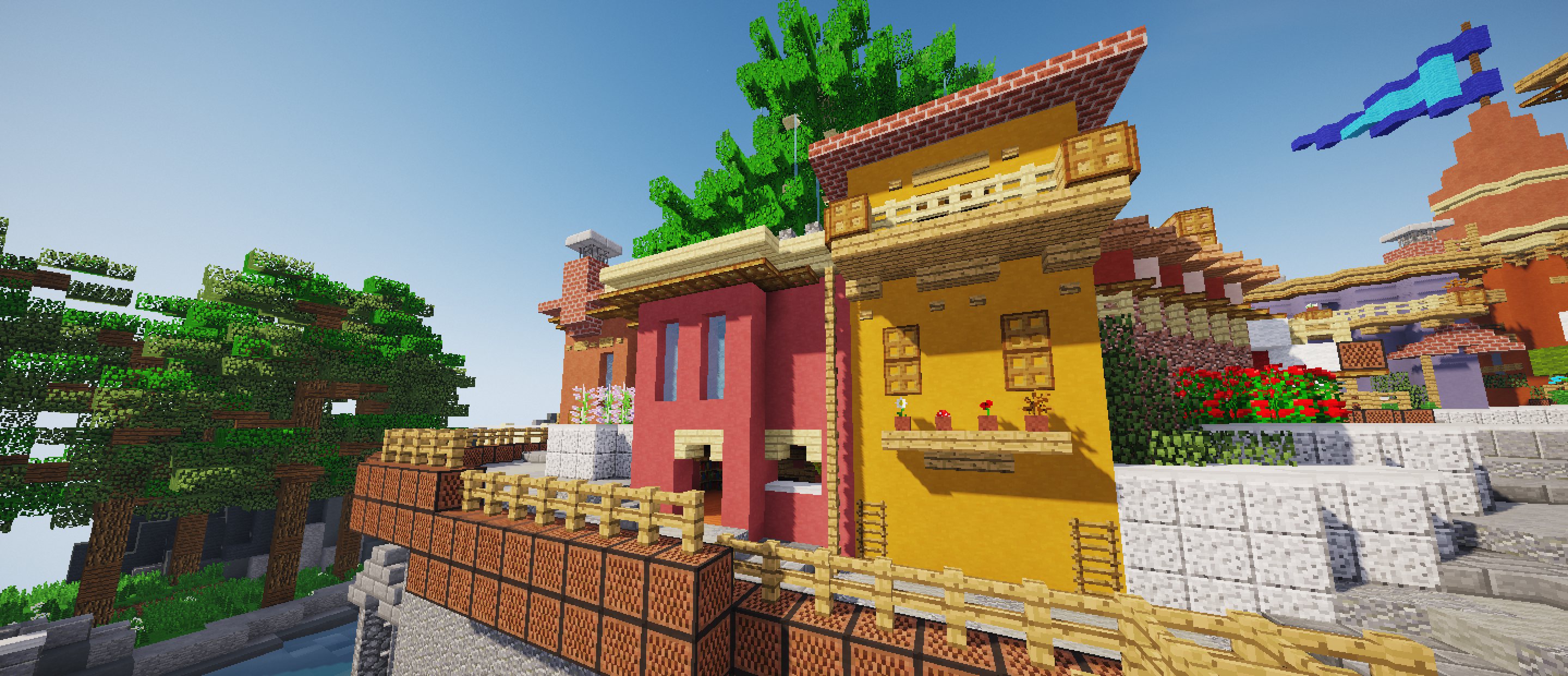 Patron is a tag given to recognise and thank the members that donate signifcant amounts of money to the server. It is rewarded after a player has spent $1000+ (USD) and Patron+ for those that have spent $2000+ (USD).
Benefits of Patron and Patron+
In-Game Prefix


Forums Role


Discord Role


Patron/Patron+ text channel and voice channel with high bitrates for high quality audio.


Additionally Patron+ are able to request a custom color role that will be made and applied to them.


The Top Donator will recieve an additional tag that currently exists on discord.

A list of our current Patron/Patron+ members is available on the Forums.


You can check your purchases/order history on the ManaCube Store. Please make sure to fill in all required fields in order to retrieve your order history.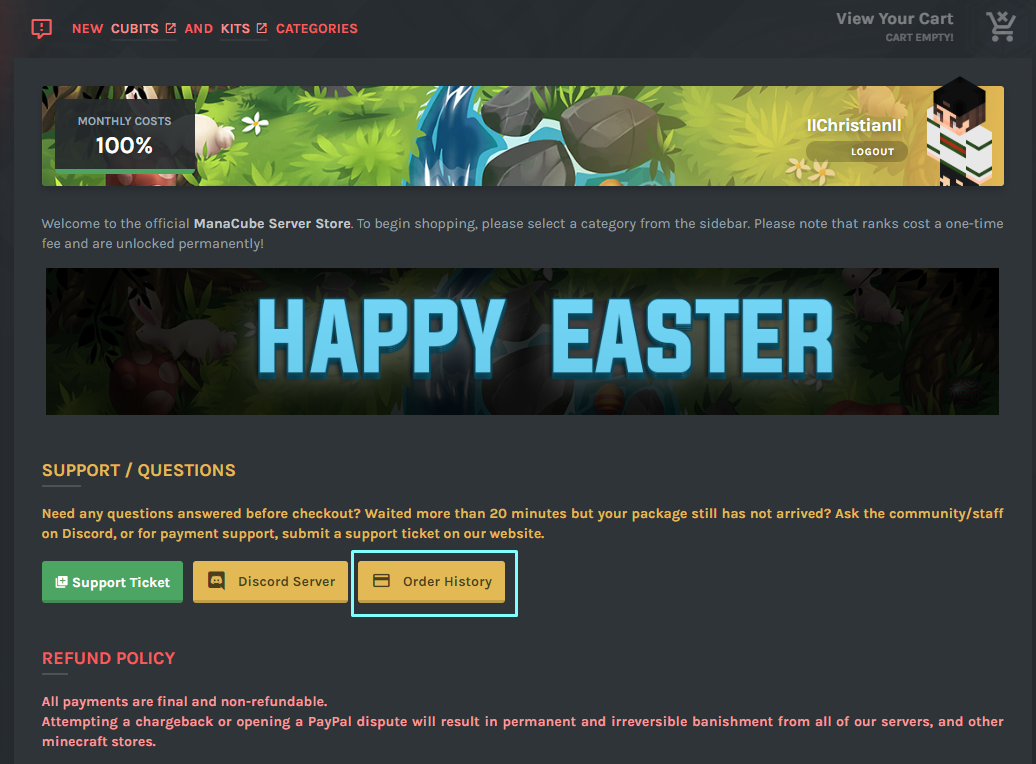 You can check your purchase total by running /patron in-game and hovering over the emerald. In this menu you can also check the current sale and how many Cubits you have.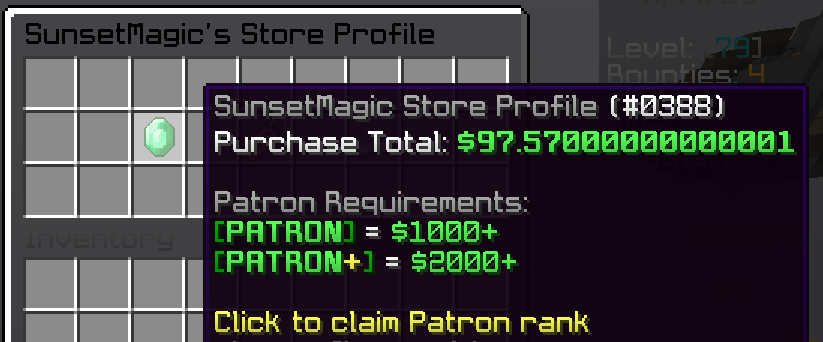 NOTE: Your purchase total displays how much you have spent on the store and is shown in USD. It does not include purchases made with Cubits or gift cards.
Once you have verified eligibility for the Patron rank, you can use the /patron command to claim it. Then you can use /link to get the tag on the Forums. To be given the Patron Rank on Discord please create a Support Ticket.


To get the Patron+ tag in-game and on Discord please create a Support Ticket. For the Forums rank, simply enter /link after given the rank in game.


NOTE: If you have any issues with receiving your rank, please create a Support Ticket or use other means of Getting Help.