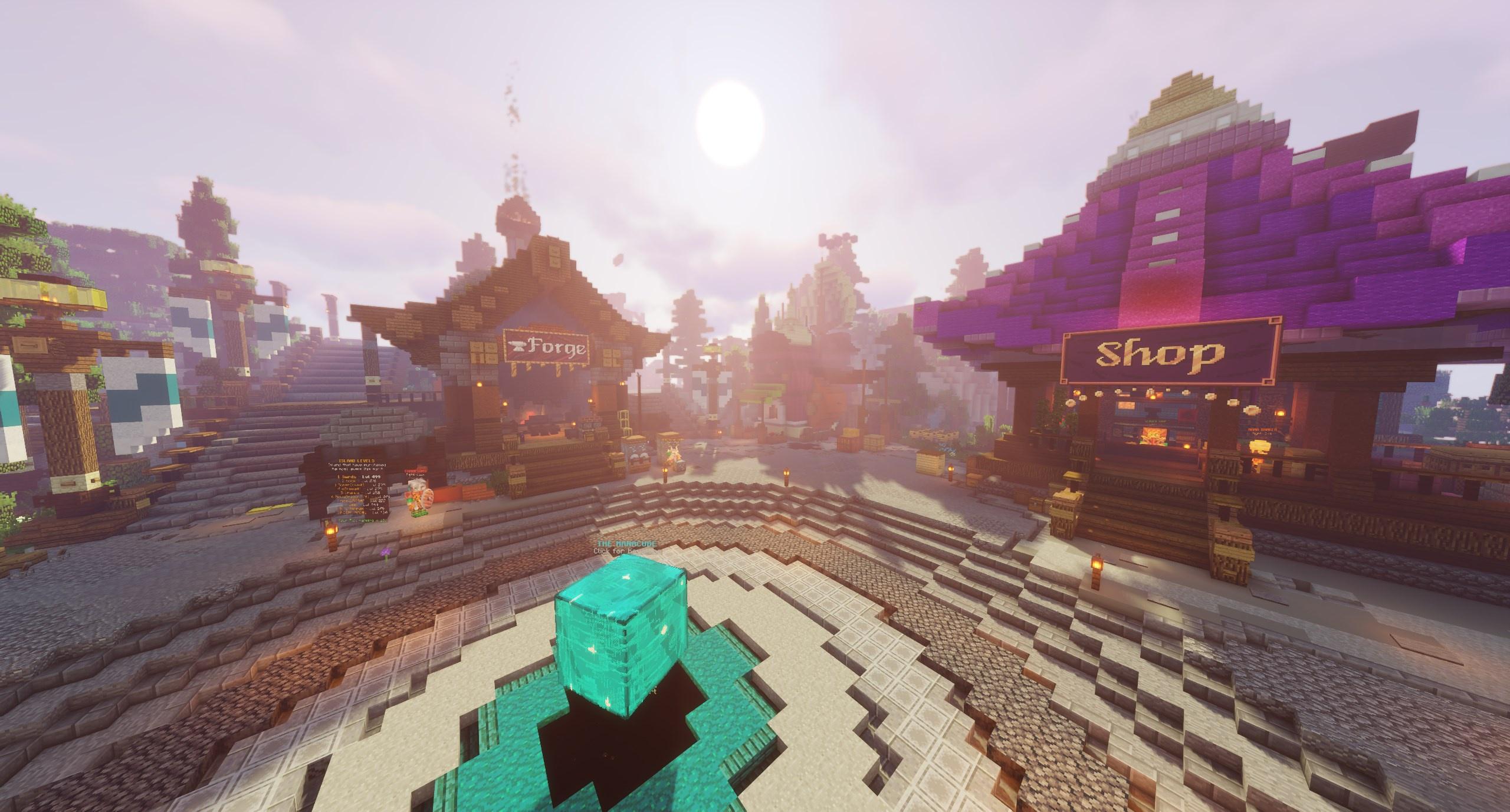 Build Mode is a new and easier way to build and manage your island! First being introduced with the KitPvP Player Arenas, it is now making its appearance as a new core feature on Skyblock. To access this mode type /buildmode. You are required to be an island member to be able to use build mode.
To enter /buildmode you do not require an empty inventory. Your survival and creative inventories will be separately saved.
By entering build mode, you will be put into creative mode on your island, gaining access to a wide variety of blocks, as well as crops. When placing blocks and crops you will be automatically charged the prices in /shop. Breaking blocks will also give you the money back!


Spawners can stack up to a maximum of 64 per chunk. This means that if you place a spawner then right click with the same spawner type anywhere in that chunk, it will stack onto the one that has already been placed!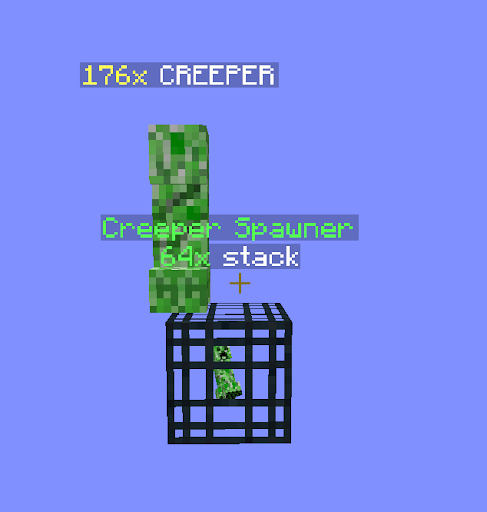 Mobs will spawn in a stack equaling the amount of spawners placed multiplied by 2.75. So a stack of 64 spawners will spawn 176 mobs at a time. Mobs may continue to stack until there are 1000 in the stack. If you have enough spawners, that mob type will stack up to a total of 20,000 before creating a new stack.


The server has a redstone limit to reduce the amount of lag caused by it. You may only place 10 Pistons and 10 Observers Per chunk. Keep in mind that avoiding this limit is punishable. This also includes building flying machines to tend to farms.
Tip: You may view chunk borders by pressing f3 + g.
You may lock chests and doors to prevent players from interacting with your private belongings. In order to lock a chest, simply right click on the desired with a sign - the same applies to doors. Do not crouch when attempting to lock an object otherwise the lock will not apply.
You may also give other players permissions to access your locked chest by right-clicking on the lock sign then typing /lock <Line#> <username>.


At the Forger, you can purchase many exclusive items, including iron, diamond, and netherite equipment. However, you can also craft spawners in the Forge menu. To access the forger, type /forge or simply visit the friendly Forger NPC at /warp forge.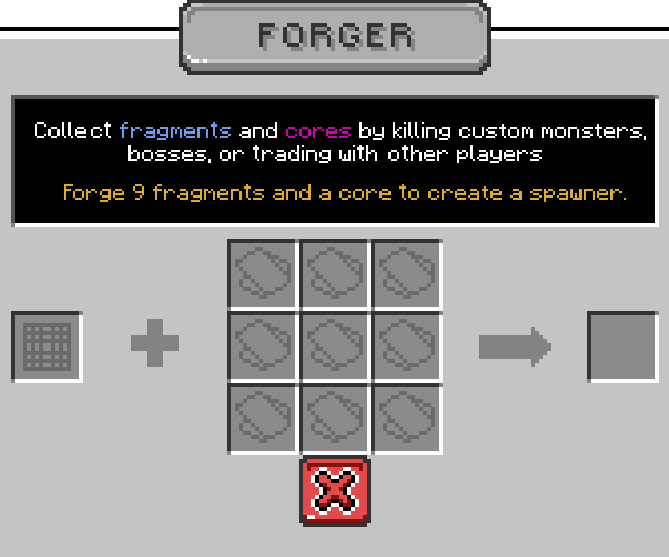 To craft a spawner, you will need 9 spawner fragments and 1 spawner core. You can collect fragments and cores by killing custom monsters, bosses, or trading with other players.
There are 5 tiers of spawners:
Tier 1
Tier 2
Tier 3
Tier 4
Tier 5
Pig
Zombie
Piglin
Guardian
Mooshroom
Chicken
Skeleton
Enderman
Iron Golem
Hoglin
Sheep
Spider
Blaze
Villager
Cow
Creeper
Additionally, Panda, Husk, Ocelot, Guardian, Enderman, and Hoglin spawners are only obtainable from crates. You may view the spawner with their corresponding crates in /crates.