For anyone who is somewhat experienced with parkour, this trick may seem obvious. However, if you are new to parkour you may not know how useful crouching is. When on ladders or jumping to a block, crouching will allow you to prevent yourself from falling off.


Once again, to most that are somewhat experienced with parkour, this may seem silly. However, many people do not use and/or realize the importance of a sprint key. When doing parkour, it makes a huge difference to use a key such as Ctrl or R for sprint rather than double tapping W. To change your sprint key, go into Options -> Controls -> Then scroll down until you find "Sprint".


In parkour, you can gain momentum by jumping on other blocks to gain speed. You can also gain momentum using a trick called force momentum, where you jump and use one block to gain momentum.


¶ X and Z
In parkour, there are different ways you can face known as X positive or negative and Z positive or negative. To figure out where you are facing, press F3 and look for "Facing" on the left side of your screen. It will either say "Towards positive/negative Z" or "Towards positive/negative X". When you are X facing, the block is wider. Therefore, you have a greater chance of hitting the corner of the block in front of you. If you are doing a neo, you should then shift all the way out to the edge. Then, shift to the middle of that edge.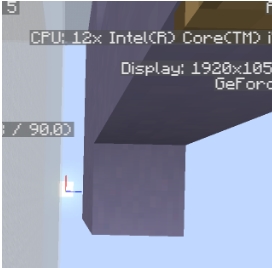 On the other hand, if you are facing Z, the block is longer. Therefore, you are much less likely to hit the corner. However, it also takes longer to get to the next block. If you are doing a Z facing neo, you must shift all the way to the edge and hug the corner of the block in front of you.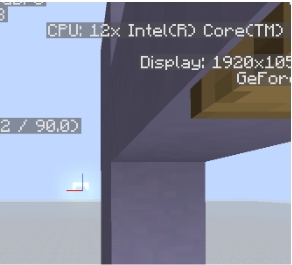 Also known as "hh timing", this can be used to ease the difficulty of certain headhitter jumps. To use headhitter timing, shift as far to the front of the block you are standing on as you can.
After you shift all the way to the front, you have to press W, sprint, and space one after another in a quick motion (Note: Sprint is only necessary if you need sprint to get to the block. If it is a one block gap, like in the picture, you can skip sprint and just do W then space). "Quick" means you must press all of them equally after each other in the span of approximately 50 milliseconds. This may seem difficult, but if you practice and get the hang of it you will find it to be a very useful trick.