Practice Mode is a section in Manacube parkour where you have the option to practice particular jumps/sections of maps without losing your spot in the Normal World. Every single map has a practice mode option that can be played, which is especially helpful for maps that you're struggling on!
Since flight is enabled in this world, you cannot obtain rewards from stepping on pressure plates. Your statistics will also not be affected in Practice Mode.
TIP: Be sure to sure to set your checkpoint before entering Practice Mode. It is also recommended to return to your checkpoint before reboots to be sure your spot is saved.
One way to enter Practice World is by doing /log (map name) and clicking the feather in the 3rd slot. You may also get to Practice World though the /warp menu. This menu can also be accessed via your hot bar by clicking the End Frame.



Once in the /warp menu, click on the difficulty and map of your choice, you will then see Normal mode, Challenge mode and Practice mode, click the feather in the 3rd slot, this will take you to the course in Practice Mode.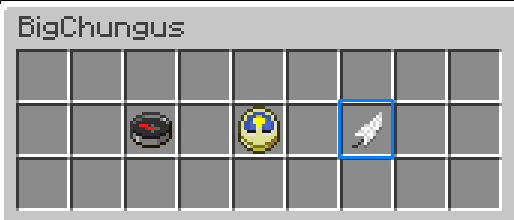 NOTE: You must have a donator rank (VIP or above) to be able to practice expert or insane maps.
You can return to your place in Parkour World simply by using your compass or typing /cp. This will take you back to your checkpoint in the main parkour world.