Olympus becomes more competitive when it comes to payouts. By playing, players can earn various exclusive rewards like IRL money, store credit, and titles. There are both monthly payouts and season payouts.


There are leaderboards that track the top players in multiple categories. Having a spot on the leaderboards does not guarantee a payout.
The leaderboards can be visited at /warp leaderboards.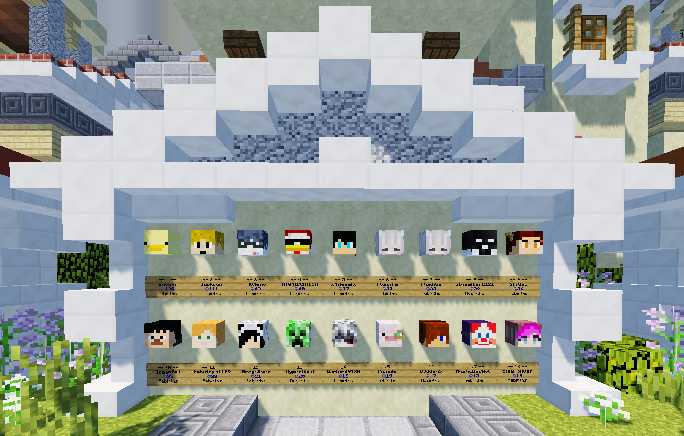 Total Wealth
This leaderboard tracks the total amount of money you currently have and does not carry over across rebirths. You can check this leaderboard with /baltop.
Mining Level
Mining Level tracks the amount of mining XP you've gained. Mining XP can be gained by mining and breaking blocks in the mines. You can check the players with the highest Mining Level with /mining top.
Mana
This leaderboard tracks the total Mana that you currently have. Mana crystals are not counted to this total, it is only the raw Mana you have. This leaderboard has no rewards.
Clan Level
This leaderboard tracks the clans with the highest clan level.
Rebirths
This tracks the total amount of rebirths and ascensions accomplished over the season. The normal rebirths leaderboard is different from the monthly leaderboard and will earn different rewards.
Harvests
This keeps track of the total amount of crops you've harvested on your plot. All crops in /shop contribute to this leaderboard.
Hades Monsters Killed
This tracks the total amount of mobs killed in Hades' Underworld. This includes from all 4 layers.
If you are not able to keep track of the leaderboard in game or want a more detailed version, you can take a look at the Forums Stats. These offer a full leaderboard on more sections like Playtime, Mobs killed, Mining level, Money
and Rebirths.
You can select the Realm you play on and scroll through the list of players sorted by rank on the leaderboards.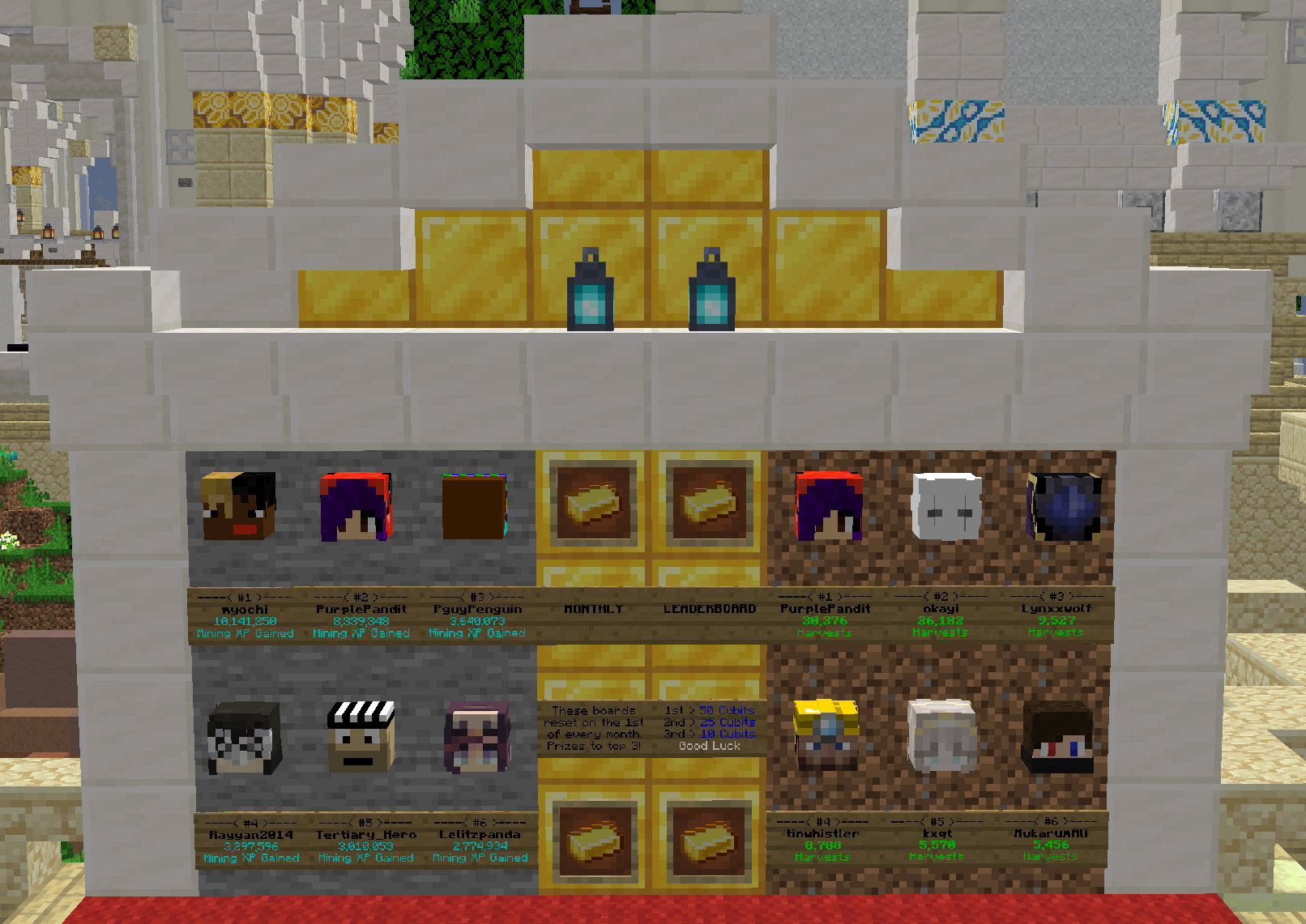 Monthly payouts are sent out at the end of every month. You can receive monthly payouts for Mining XP, Rebirths Gained, Total Crop Harvests, and Hades Monsters Killed. You can check the progress at the monthly leaderboard to see who's in the lead of each payout by warping to /warp lb.
Category
Payouts (Cubit Giftcards)
Mining XP
#1 - 50 Cubits
#2 - 25 Cubits
#3 - 10 Cubits
Rebirths Gained
#1 - 50 Cubits
#2 - 25 Cubits
#3 - 10 Cubits
Harvests
#1 - 50 Cubits
#2 - 25 Cubits
#3 - 10 Cubits
Hades Monsters Killed
#1 - 50 Cubits
#2 - 25 Cubits
#3 - 10 Cubits
Seasonal payouts can only be earned once at the end of the season. When the season ends, the top 3 players with the most total Mining XP, total Rebirths and highest Clan Level earn prizes.
If you win a seasonal payout that gets payout you will also get a Legends Trophy or have it added to your current one. For seasonal Clan Level leaderboard, the owner of the clan will be given the payout and Legends Trophy.
Category
Payouts (PayPal)
Clan Level
#1 - $250
#2 - $150
#3 - $75
Total Mining XP
#1 - $250
#2 - $150
#3 - $75
Total Rebirths
#1 - $250
#2 - $150
#3 - $75
Season Legends will receive a custom icon
that changes based on how many season leaderboard positions you have. Season Legend trophies are displayed in front of the player's name in chat and stay permanently across seasons. For example, if you win two seasonal payouts, you'll have a custom icon with the number 2 in front of your name. If you manage to win another season payout, you'll have three in the next season.
Previous Season Legends can be viewed with /legends.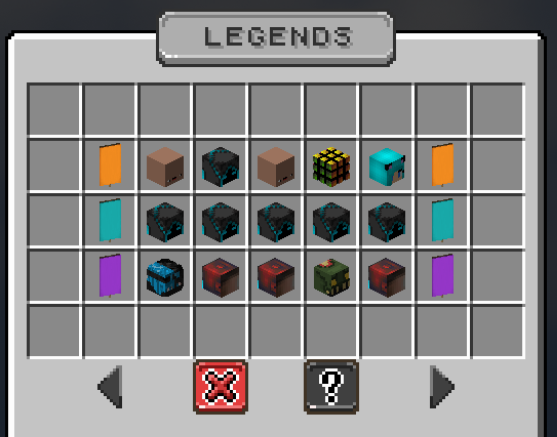 A menu will open where you can hover over each players' head to see their leaderboard position and stats.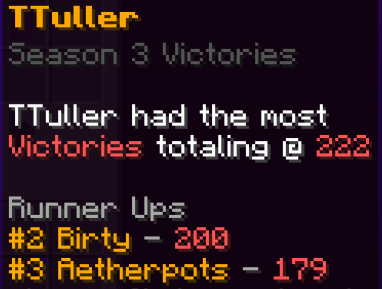 Players may not make last minute deals with other players to increase their chances of receiving a spot on the final leaderboards to receive leaderboard/payout prizes. This gives an unfair advantage based on popularity.
Any deals made will likely result in a leaderboard ban and disqualification from payouts.
Clan boosting can result in an exclusion of that months or seasons payouts when extreme because the player(s) would be gaining money unfairly.
Any cheating, e.g. hacking, bug abuse, scamming, etc. may result in a temporary or permanent ban from the leaderboards.
NOTE: If you feel you were falsely banned from the Leaderboards please file a ban appeal on the Forums.