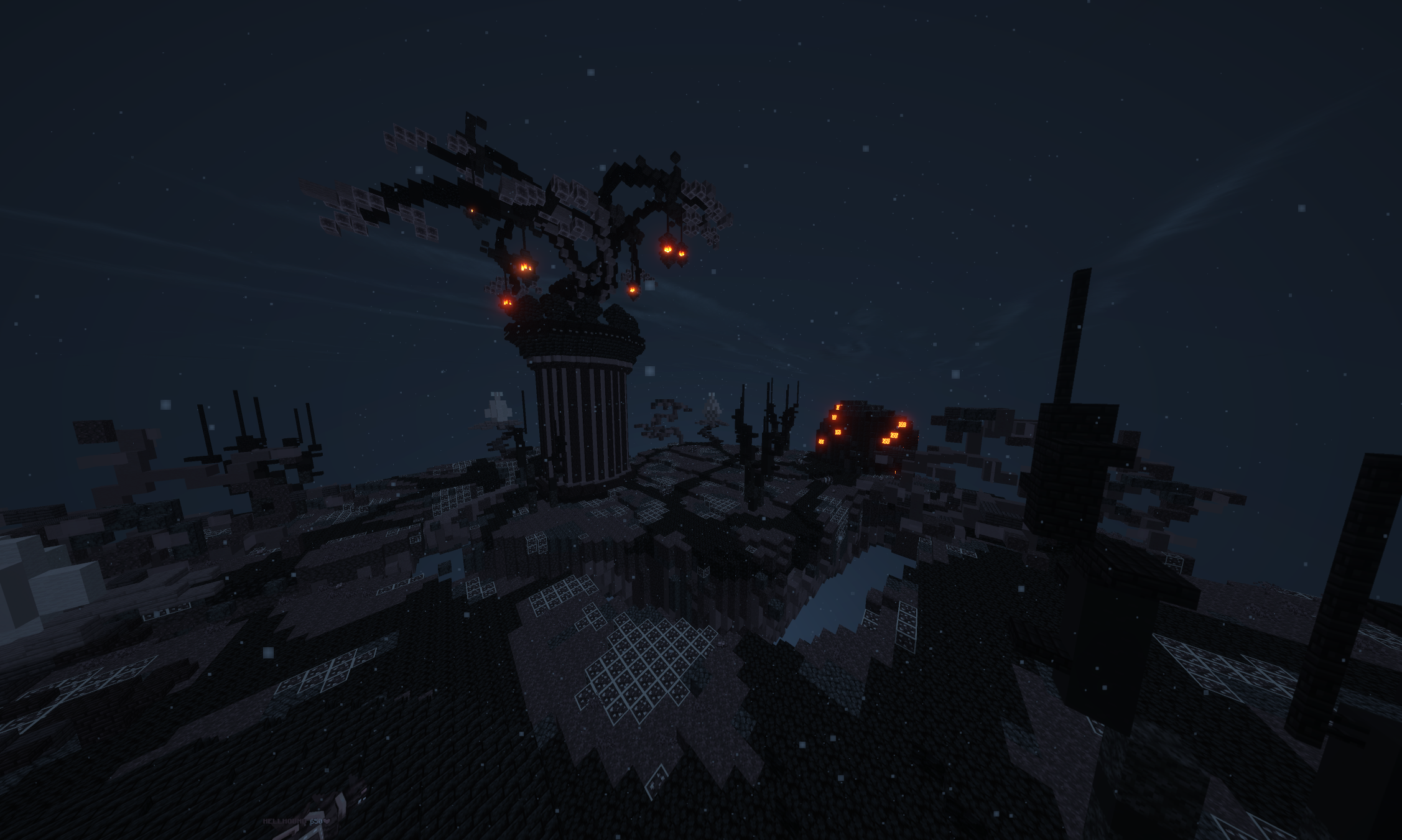 Hades' Underworld is an underworld full of chaos, controlled by Hades himself. Each of the four layers of the Underworld become more dangerous with each descension through Hades' lava portals, facing deadly mobs and increasingly better loot.
Magma can be obtained from each layer of the Underworld. Each magma block can give 1-3 magma cream, and each magma cream will sell for $200. Sell your magma cream at /spawn with /sell.
PvP is enabled throughout the entire Underworld. KeepInventory is enabled to an extent: Any loot obtained from the Underworld will be dropped on death, whilst other items such as armor, weapons, tools, potions, etc. will be kept!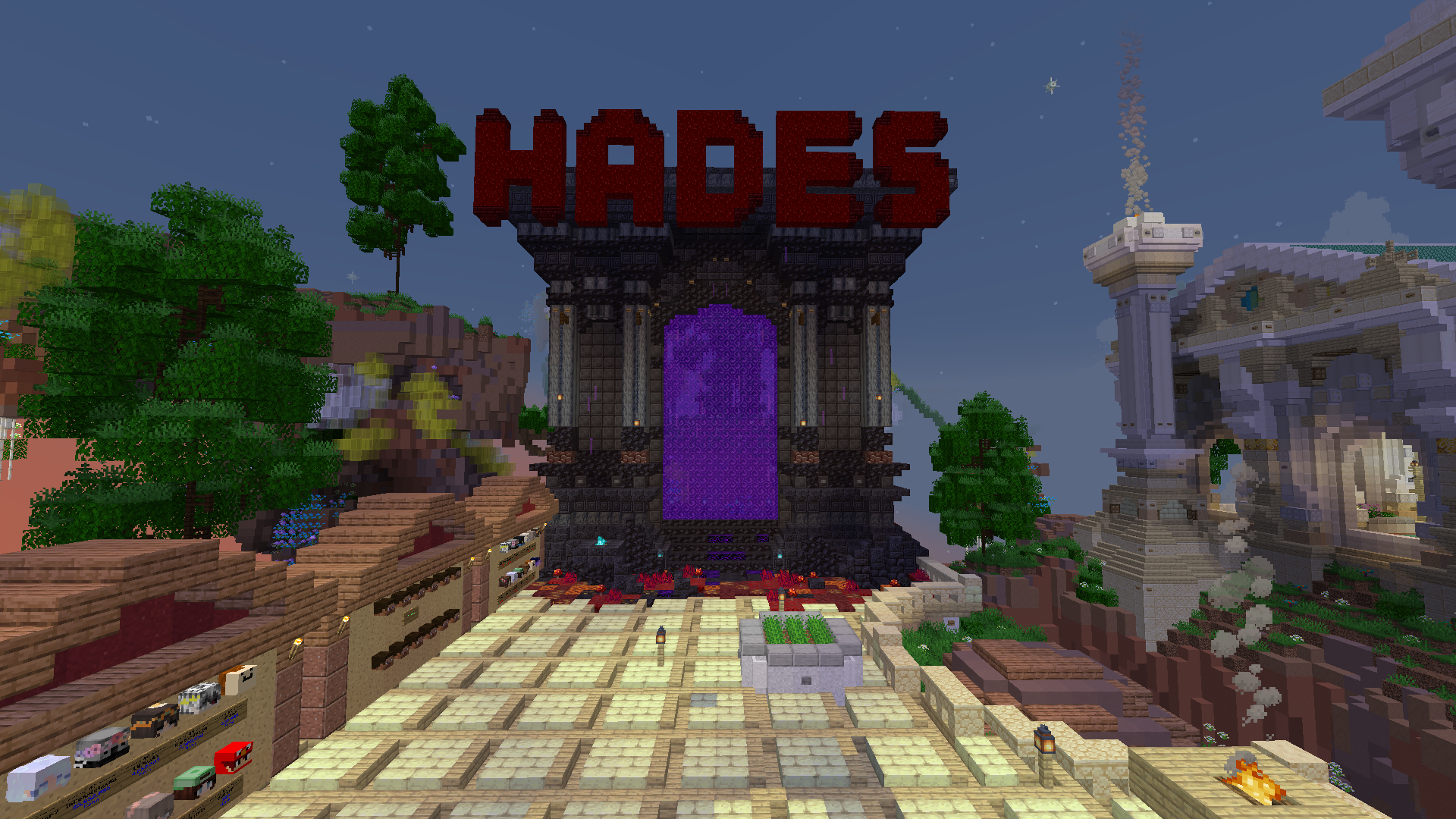 Hades' Underworld is an area you can warp to through the portal at Olympus spawn, running the command /warp hades, or through the Keystone by clicking the end portal frame called "Teleporter", and the magma block named "Hades' Underworld." There are no entry requirements.
Alternatively, faster ways of warping to the Underworld per layer consist of these warps:
/warp Hades (Layer 1)
/warp Hades2 (Layer 2)
/warp Hades3 (Layer 3)
/warp Hades4 (Layer 4)
Hades' Underworld Mob GUI can be found through running the command /hades.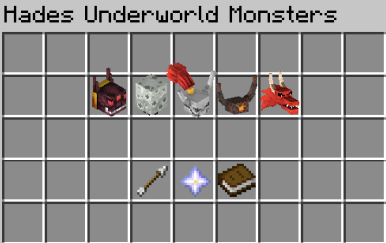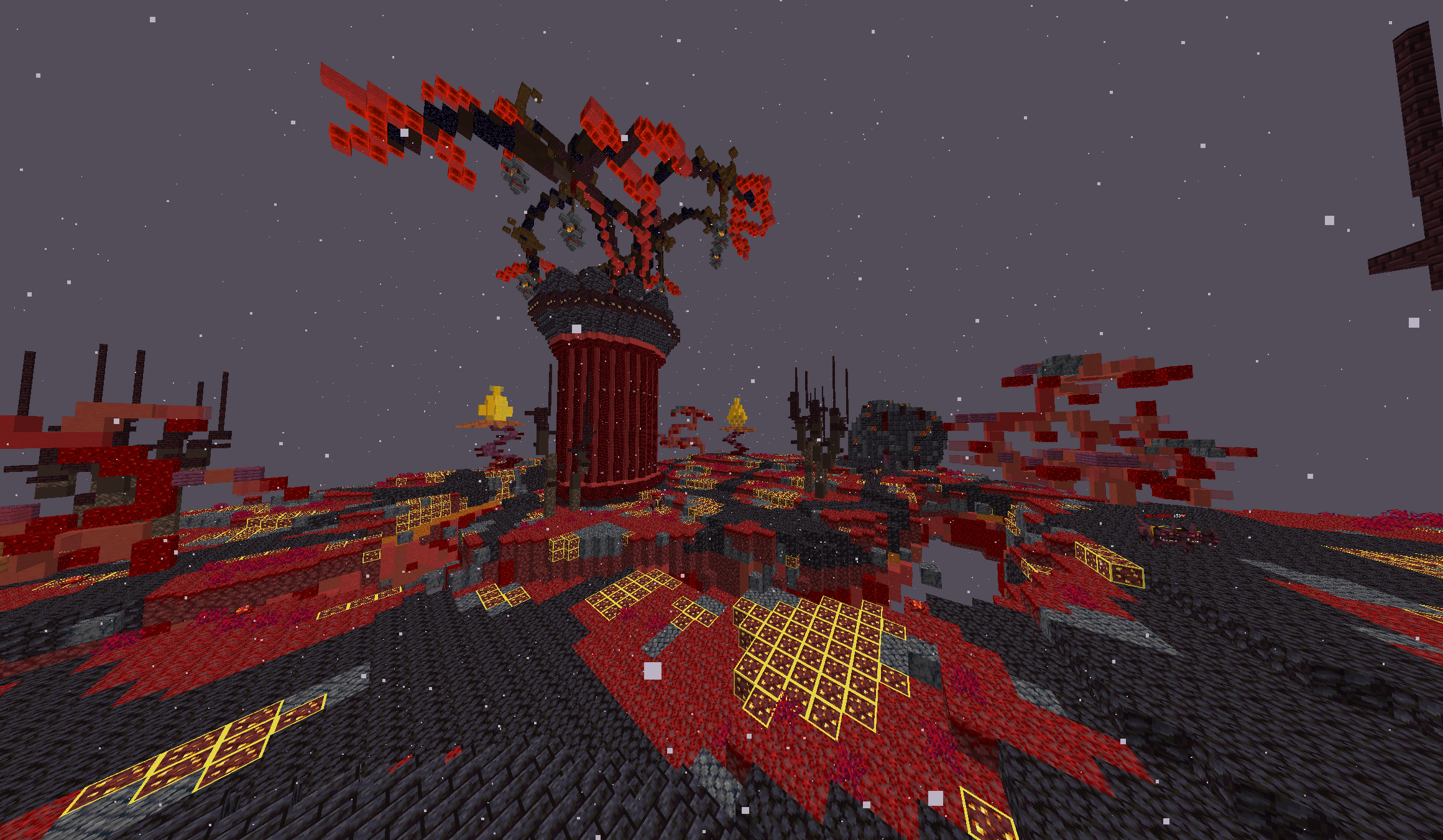 This is the top layer of Hades' Underworld that players are automatically teleported to when entering. This layer is the least dangerous of them all, including Hades' deadly HellHounds.

| Mob Type | Health | Damage | Souls on Death | Mana on Death | Legendary Drops |
| --- | --- | --- | --- | --- | --- |
| HellHounds | 150 | 16 | 1 | 100 | Bone Axe |
Common (79%)
Uncommon (7.5%)
Rare (5%)
Random Farming Supplies V
Random Mob Drops V
Uncommon Spawner Core
7 Spawner Fragments
Harvester Hoe
Minerals
Rename Scroll
Black Scroll
White Scroll
Magic Dust
Small Money Pouch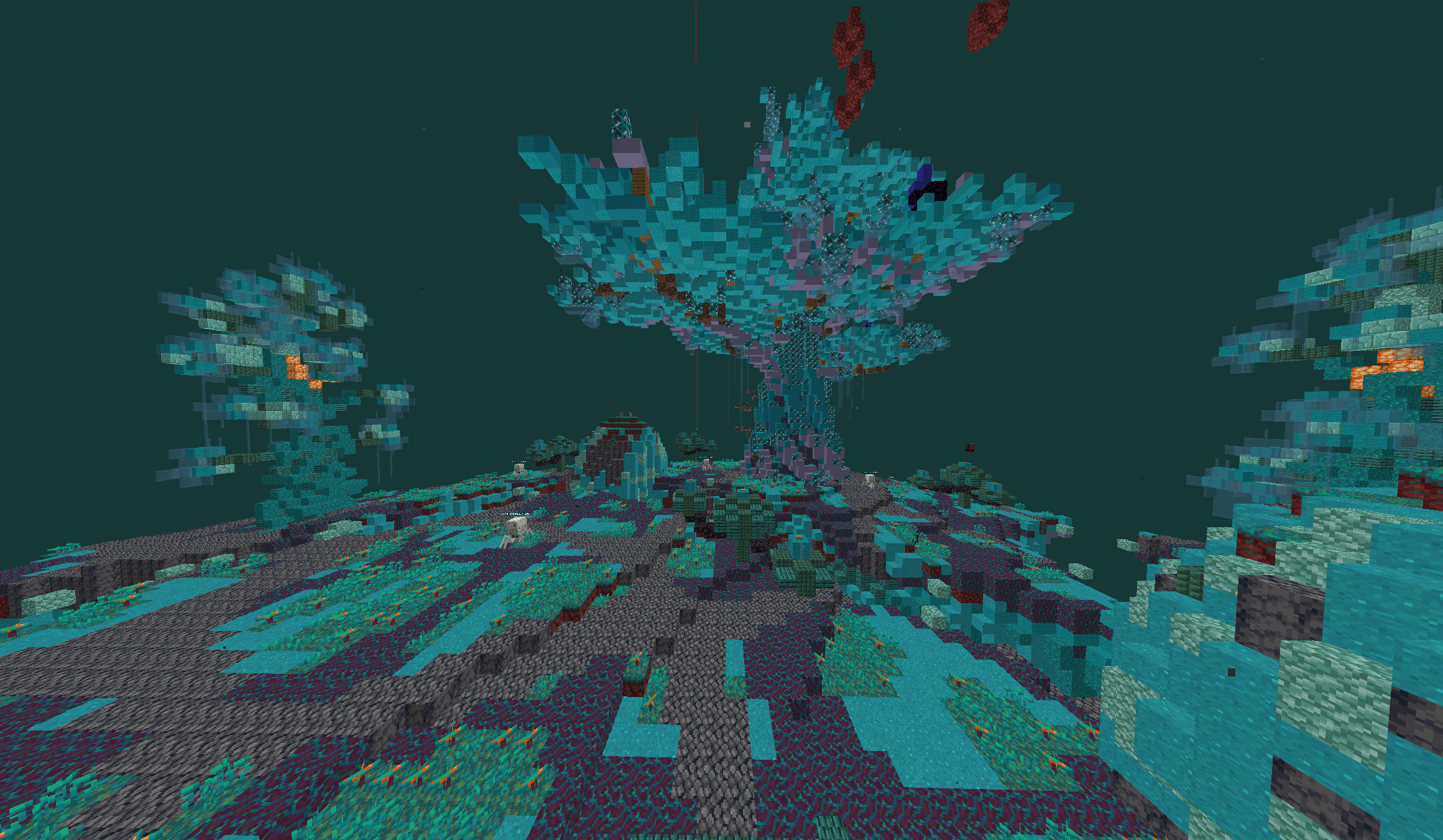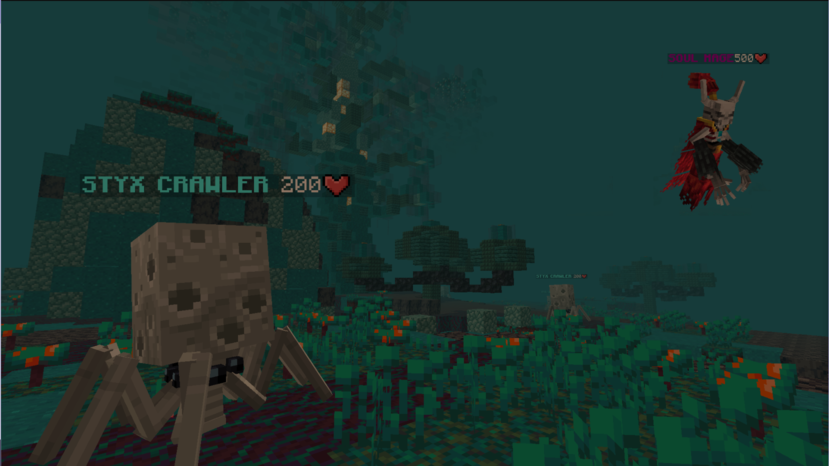 | Mob Type | Health | Damage | Souls on Death | Mana on Death | Legendary Drops |
| --- | --- | --- | --- | --- | --- |
| Styx Crawlers | 200 | 10 | 1 | 100 | Spider Boots |
| Soul Mages | 250 | 20 | 5 | 200 | Ender Wand |
Common (79%)
Uncommon (7.5%)
Rare (5%)
Random farming supplies V
Random mob drops V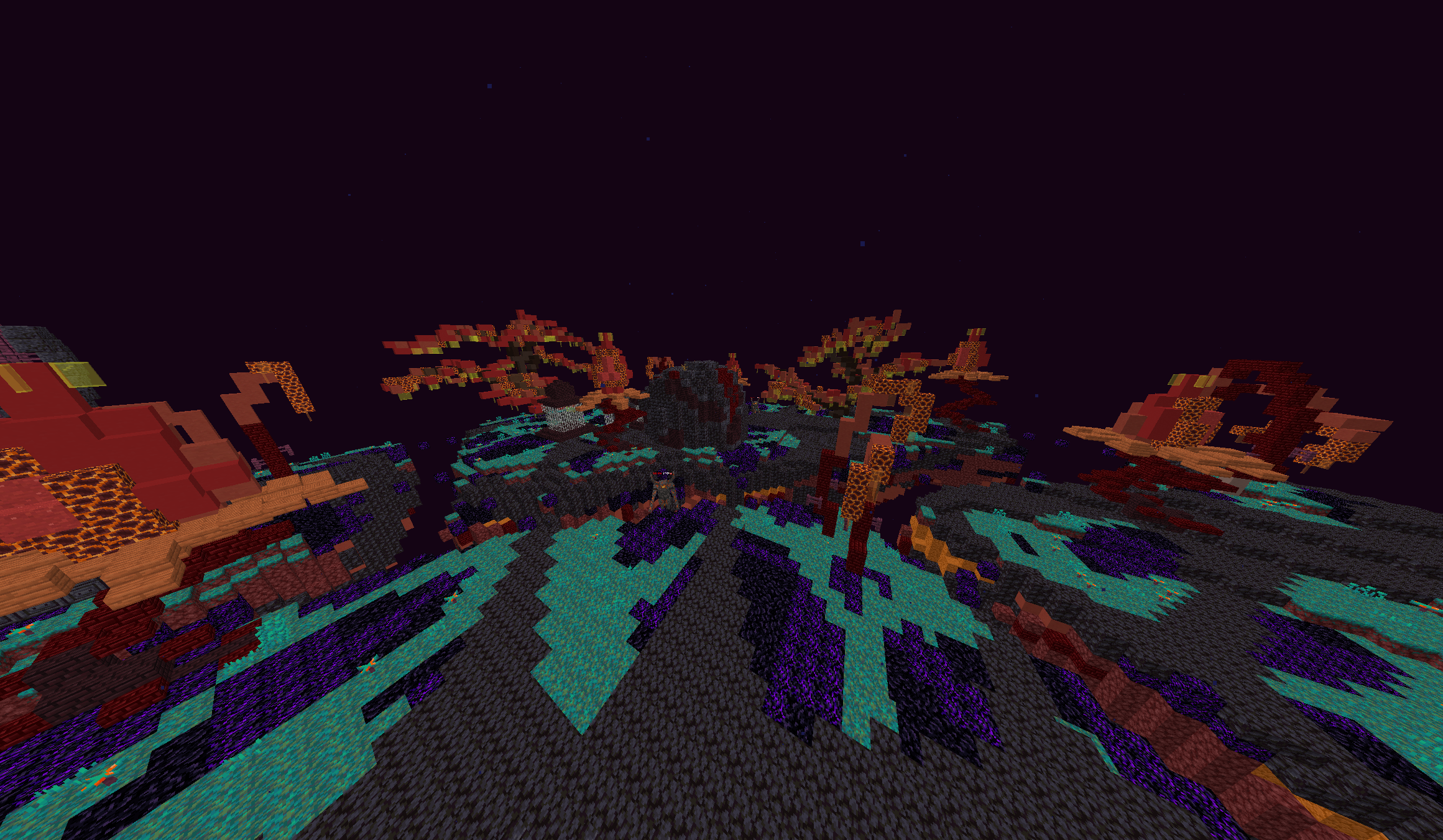 | Mob Type | Health | Damage | Souls on Death | Mana on Death | Legendary Drops |
| --- | --- | --- | --- | --- | --- |
| Fire Golem | 400 | 10 | 1 | 150 | Obsidian Armor Set |
Common (79%)
Uncommon (7.5%)
Rare (5%)
Random farming supplies V
Random mob drops V
Minerals
Rename scroll
Black scroll
White scroll
Magic dust
Medium Money pouch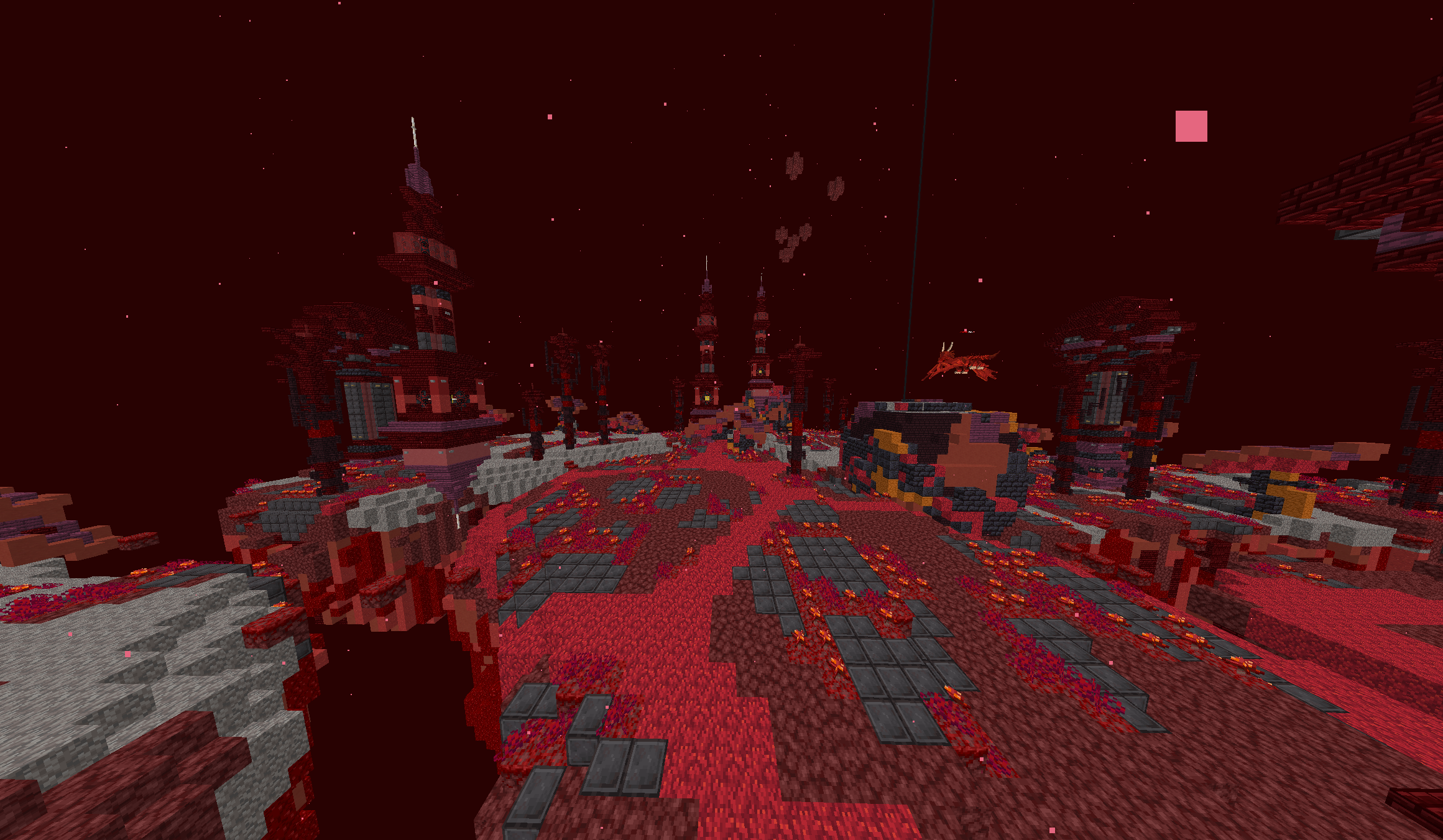 | Mob Type | Health | Damage | Souls on Death | Mana on Death | Legendary Drops |
| --- | --- | --- | --- | --- | --- |
| Nether Dragon | 600 | 30 | 1 | 200 | Elytra, Infernal sword, Spicy cookie |
Common (79%)
Uncommon (7.5%)
Rare (5%)
Random farming supplies V
Random mob drops V
Minerals
Rename scroll
Black scroll
White scroll
Magic dust
Medium Money pouch