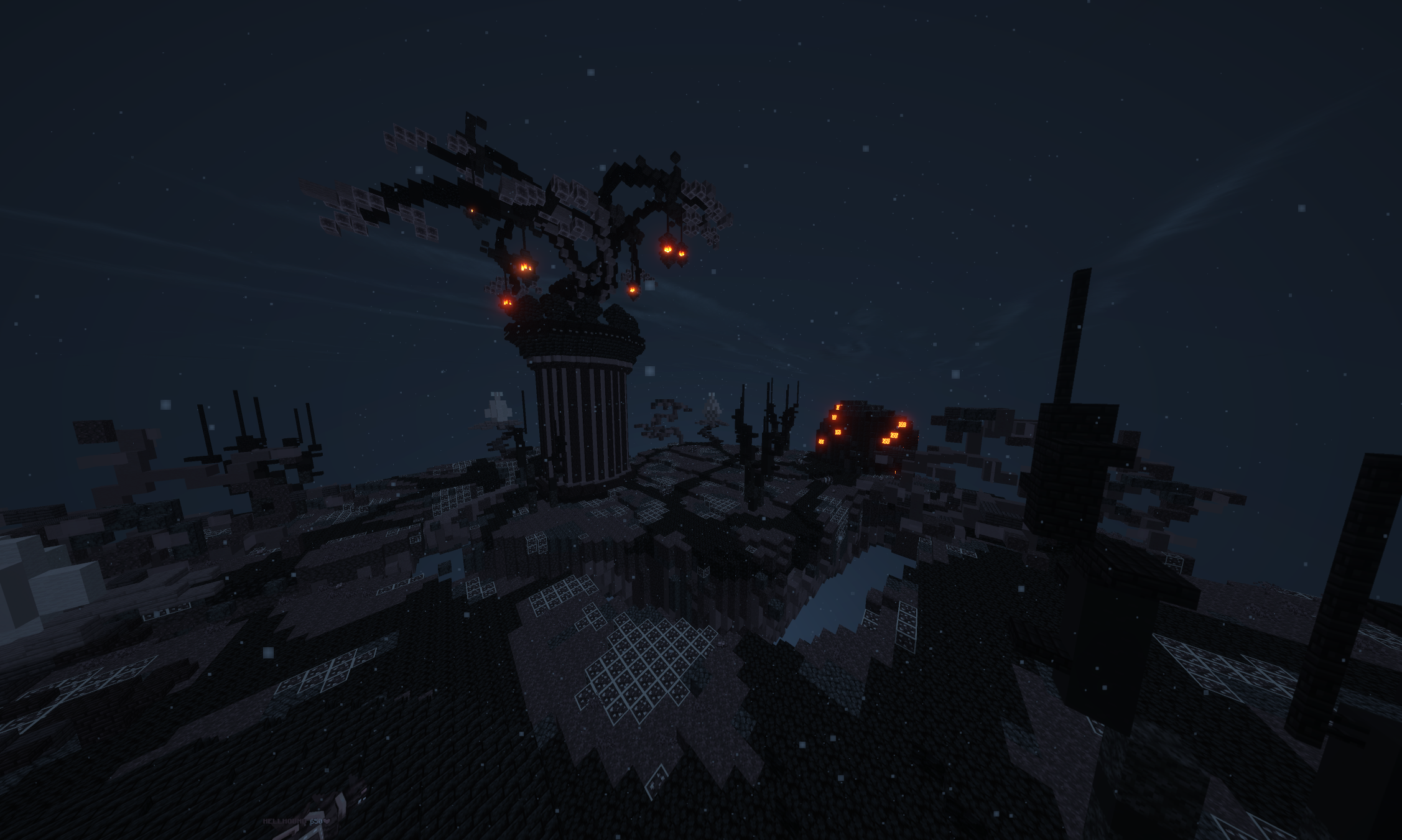 Hades' Underworld is an underworld full of chaos, controlled by Hades himself. Each of the four layers of the Underworld become more dangerous depending which of the four worlds you choose to teleport to: Crimson Forest, Warped Valley, Obsidian Ruins & Burninglands!
Magma can be obtained from each layer of the Underworld. Sell your magma cream at /spawn with /sell.
PvP is enabled throughout the entire Underworld. KeepInventory is enabled to an extent: Any loot obtained from the Underworld will be dropped on death, whilst other items such as armor, weapons, tools, potions, etc. will be kept! If you die in the lava surrounding the underworld, your items will float to the top and not be burned.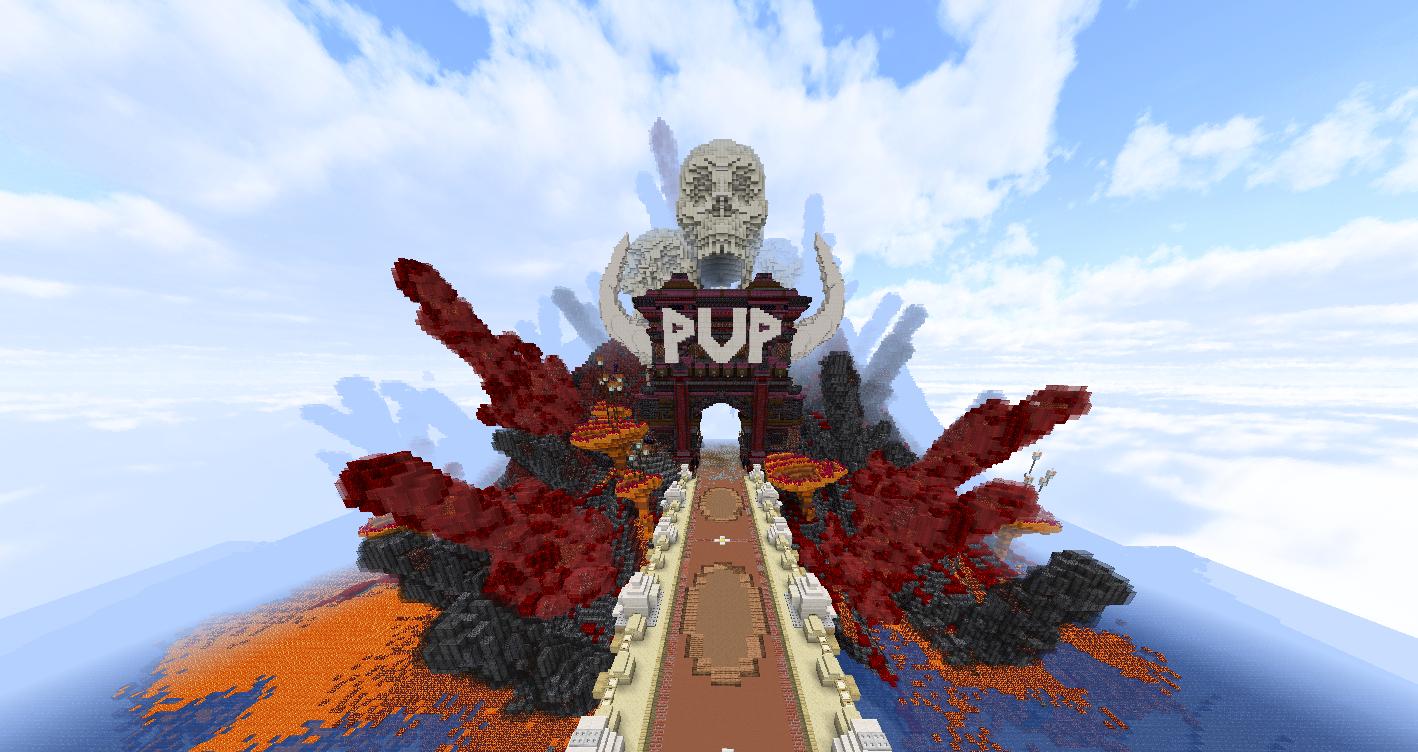 Travelling to Hades Underworld requires you to enter the portals deep inside the Spawn Volcano (Which is a PVP enabled area).
You can skip this and use a safe portal outside the volcano if you've completed Aphrodites scrap rebirth challenge. Once you are in a selected world, you can descend to the lower layers by jumping into the portals at the spawn area!
Alternatively, faster ways of warping to the Underworld per layer consist of these warps:
/warp Hades (Layer 1)
/warp Hades2 (Layer 2)
/warp Hades3 (Layer 3)
/warp Hades4 (Layer 4)
Hades' Underworld Mob GUI can be found through running the command /hades.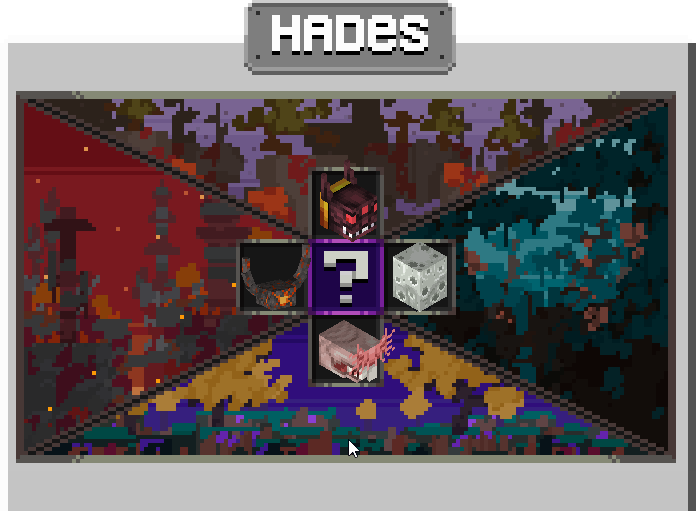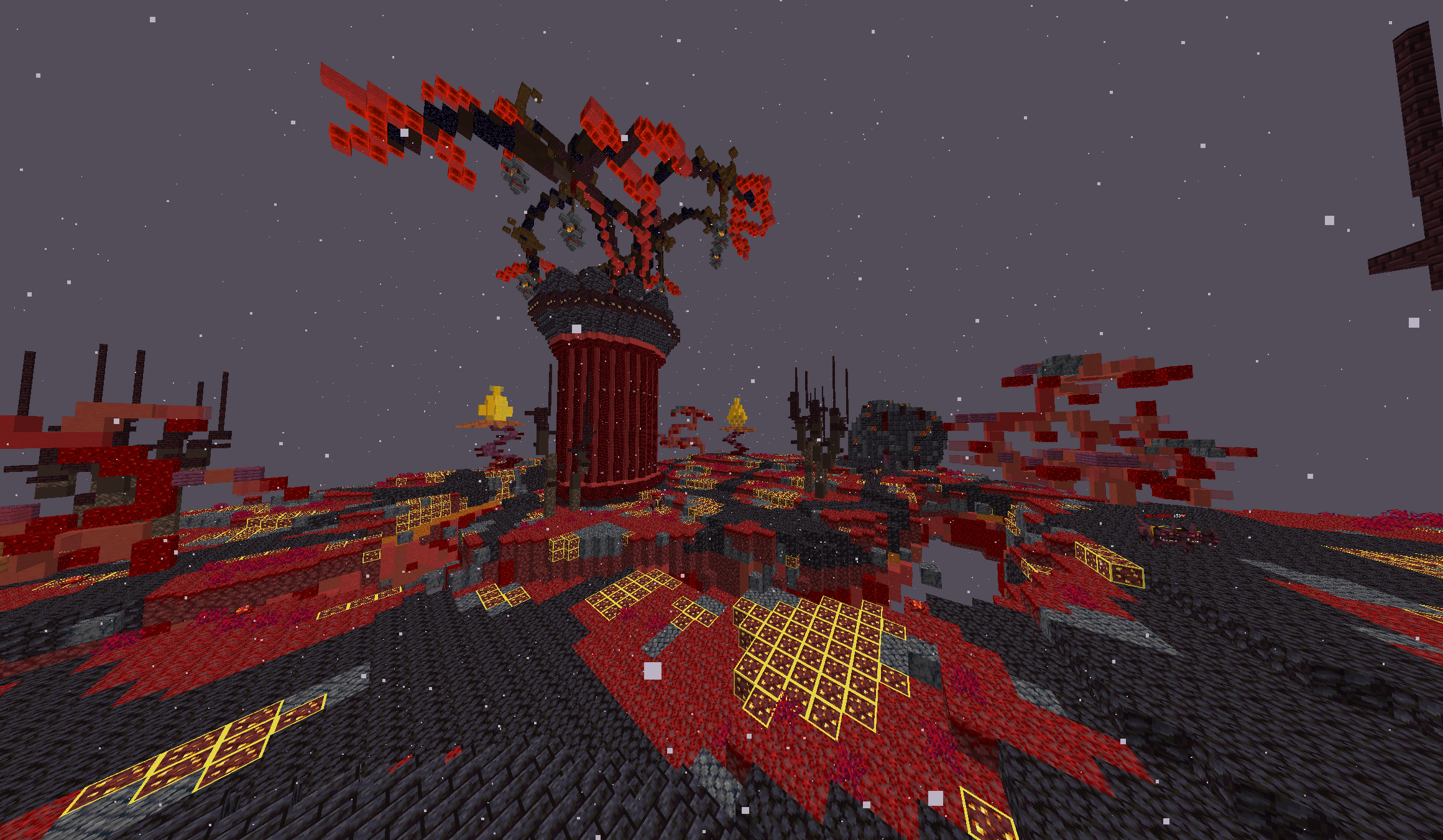 This is the top layer of Hades' Underworld that players are automatically teleported to when entering. This layer is the least dangerous of them all, and is the home to Hades' deadly Hell-Hounds.

| Mob Type | Health | Damage | Souls on Death | Mana on Death | Legendary Drops |
| --- | --- | --- | --- | --- | --- |
| HellHounds | 100 | 15 | 1 | 100 | Bone Axe, Howl Horn, Cerberus Boss Egg |
Common (85%)
Uncommon (15%)
Legendary (0.25%)
24-64 Gold Ingots
4 Sweetberries
Bone Axe
Howl Horn
Cerberus Boss Egg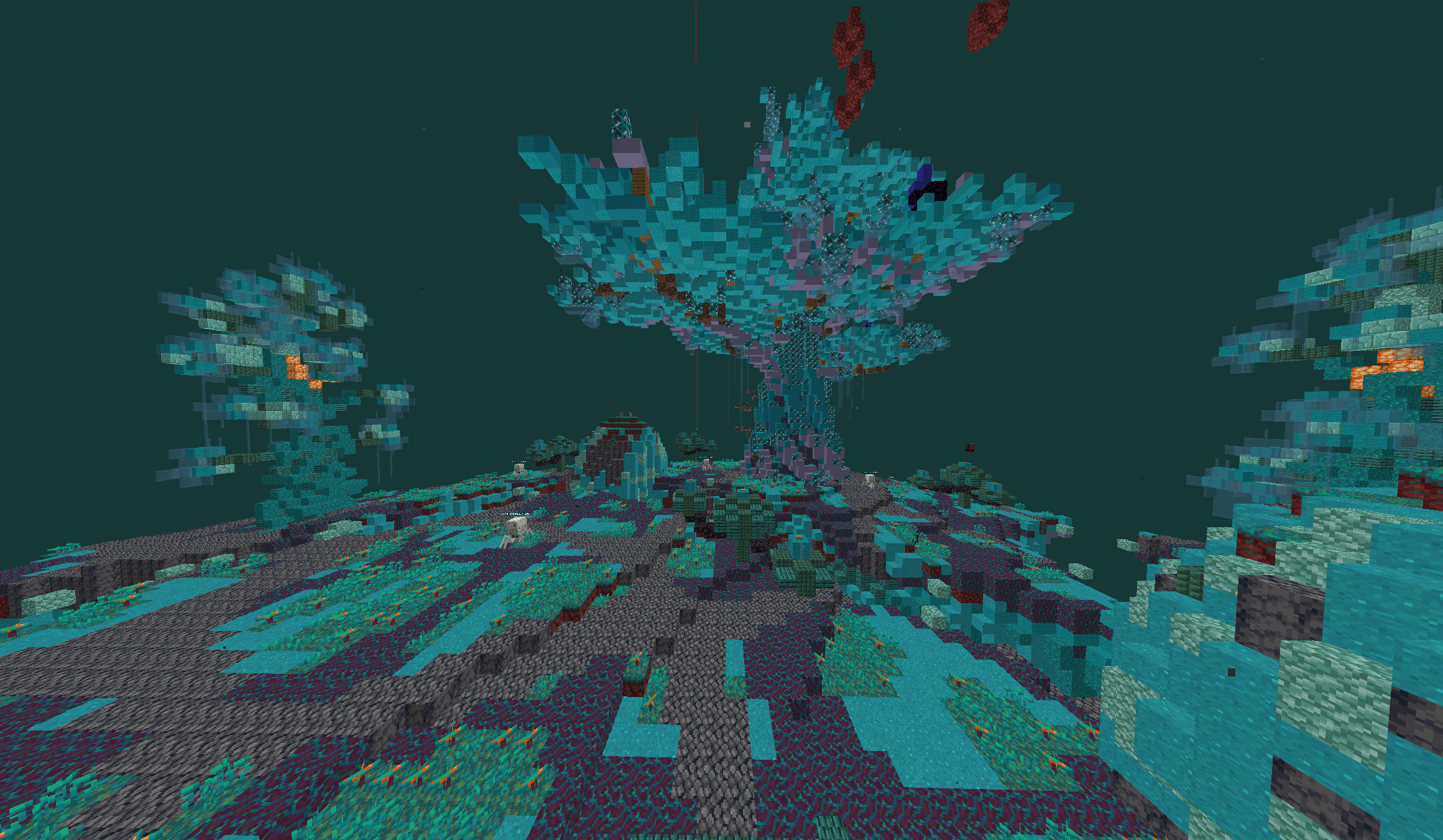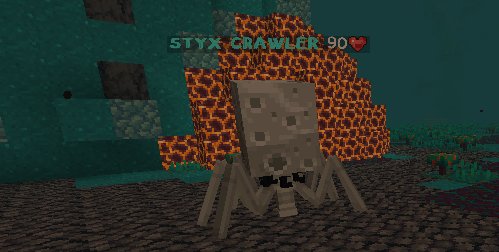 | Mob Type | Health | Damage | Souls on Death | Mana on Death | Legendary Drops |
| --- | --- | --- | --- | --- | --- |
| Styx Crawlers | 90 | 10 | 1 | 100 | Spider Boots, Crawler Helmet, Broodmother Boss Egg |
Common (85%)
Uncommon (15%)
Legendary (0.25%)
12-32 Diamonds
4 Sweetberries
Spider Boots
Crawler Helmet
Broodmother Boss Egg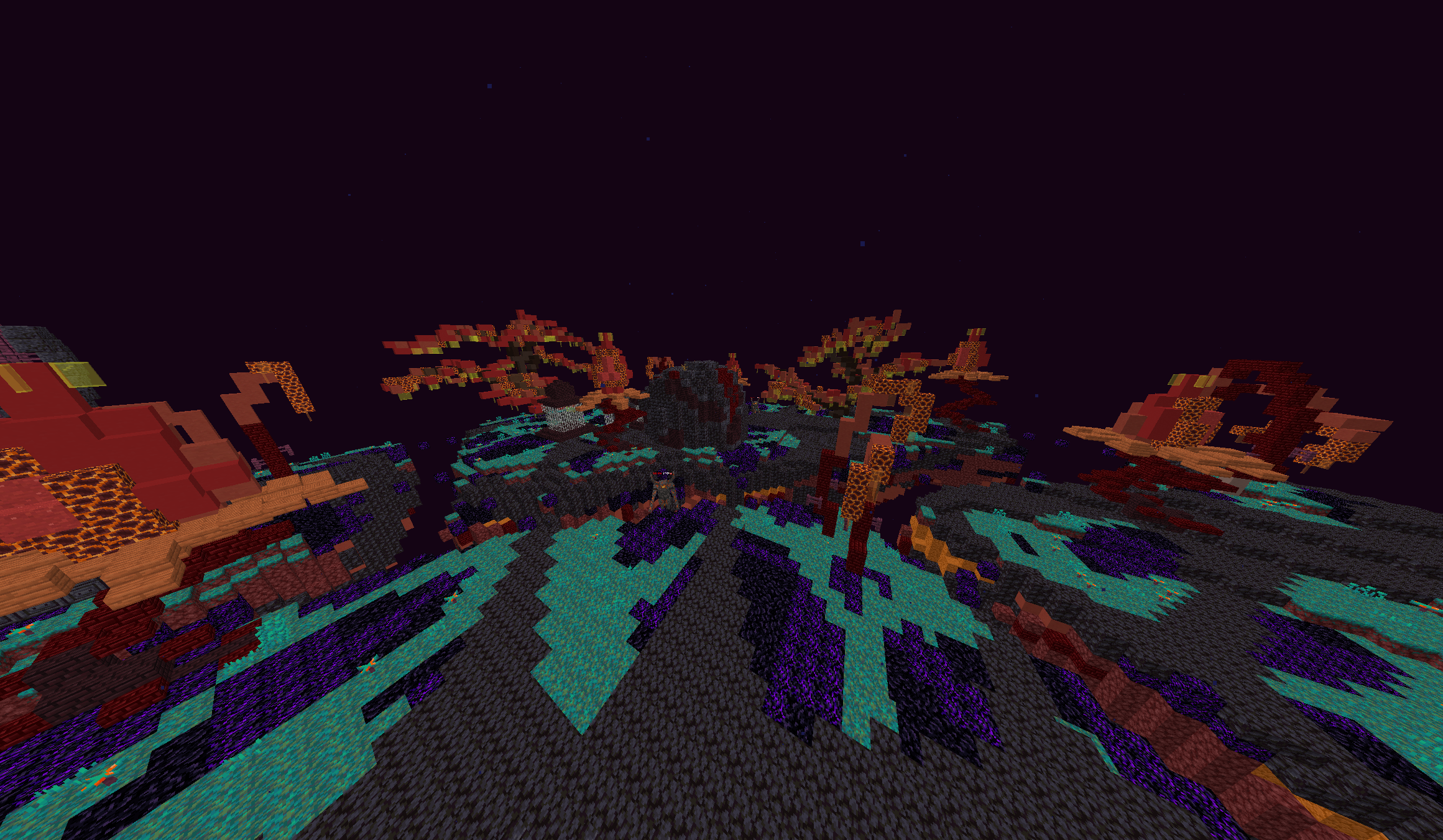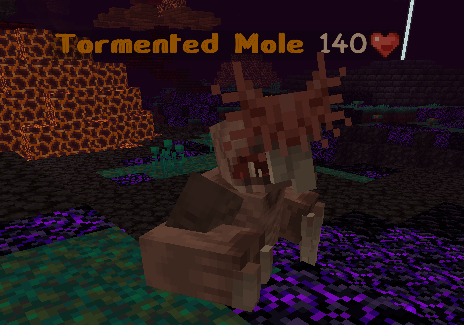 | Mob Type | Health | Damage | Souls on Death | Mana on Death | Legendary Drops |
| --- | --- | --- | --- | --- | --- |
| Tormented Mole | 140 | 15 | 1 | 150 | Mole Shovel, Ender Wand |
Common (85%)
Uncommon (15%)
Legendary (0.25%)
¶
Burninglands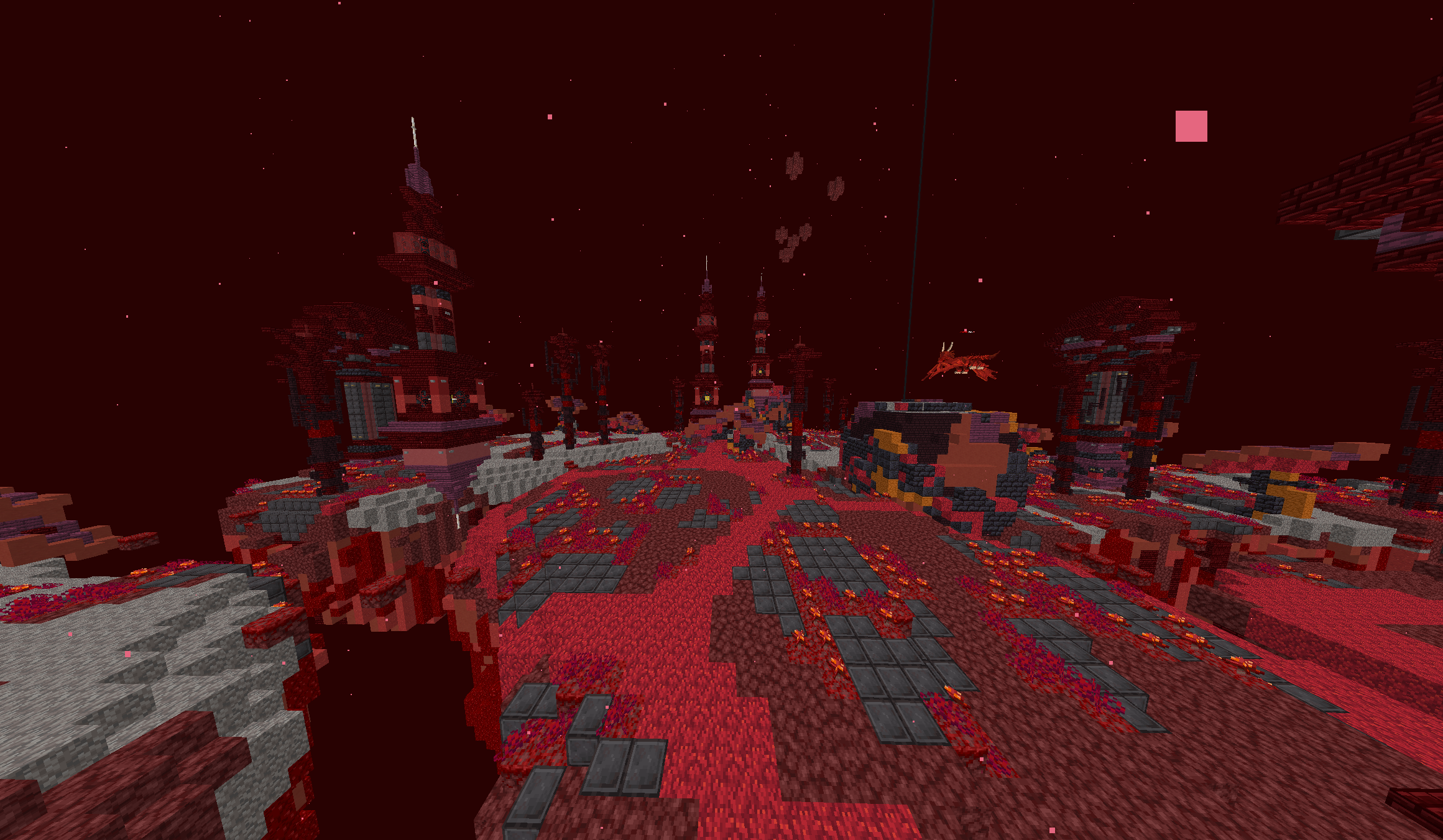 ¶ Mobs in the Burninglands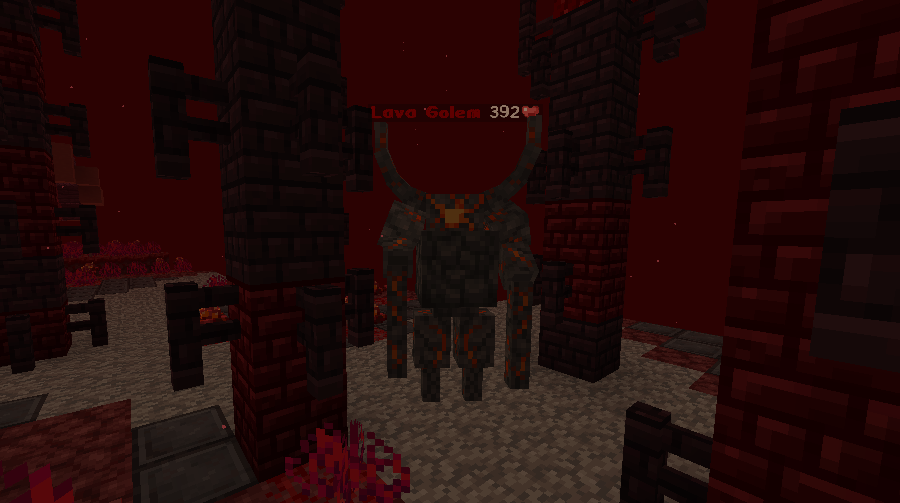 | Mob Type | Health | Damage | Souls on Death | Mana on Death | Legendary Drops |
| --- | --- | --- | --- | --- | --- |
| Lava Golem | 400 | 30 | 1 | 250 | Obsidian Armor Pieces, Inferno sword, Lava Titan Boss Egg |
Common (85%)
Uncommon (15%)
Legendary (0.25%)
20-50 Emeralds
1 Netherite Scrap
Obsidian Armor Pieces
Inferno Sword
Lava Titan Boss Egg