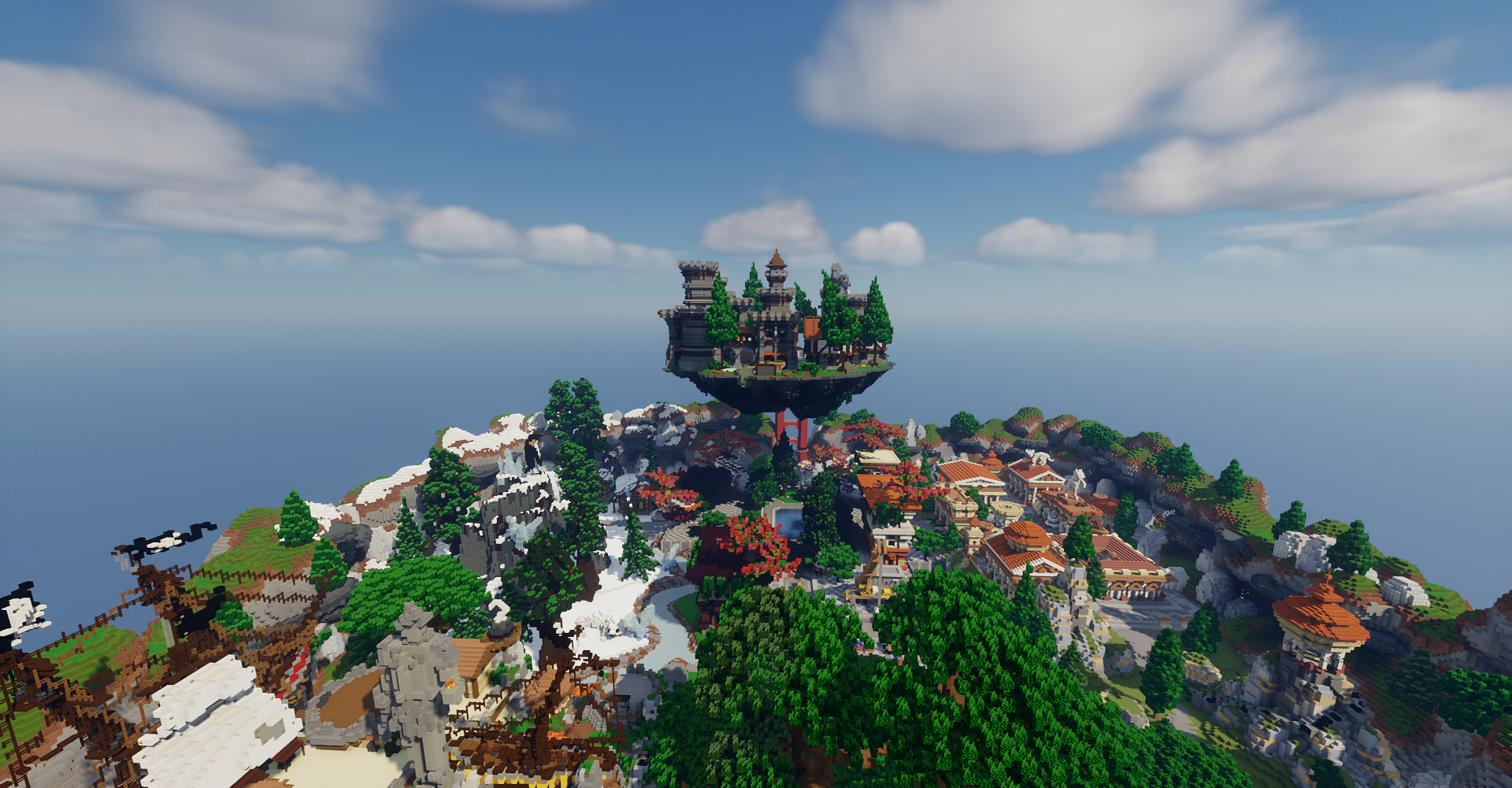 With season 11, we are keeping the same map from last season with a few changes. The main feature is the removal of the void, replaced with mountainous terrain and barriers surrounding the entire map. The same 5 areas are still available!
The center is the spot right under Spawn. This is where most of the PvP will happen. It consists of the main grass area with buildings around it.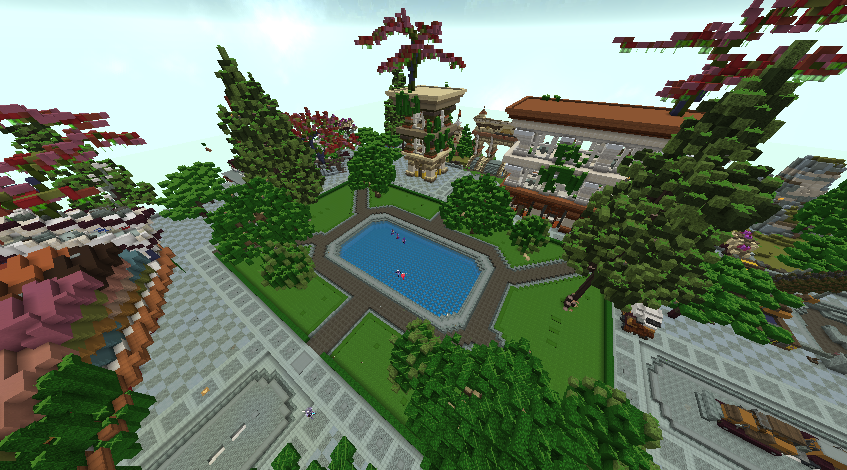 Travel West from spawn to reach the Penguin Village. This is the snowy part of the map.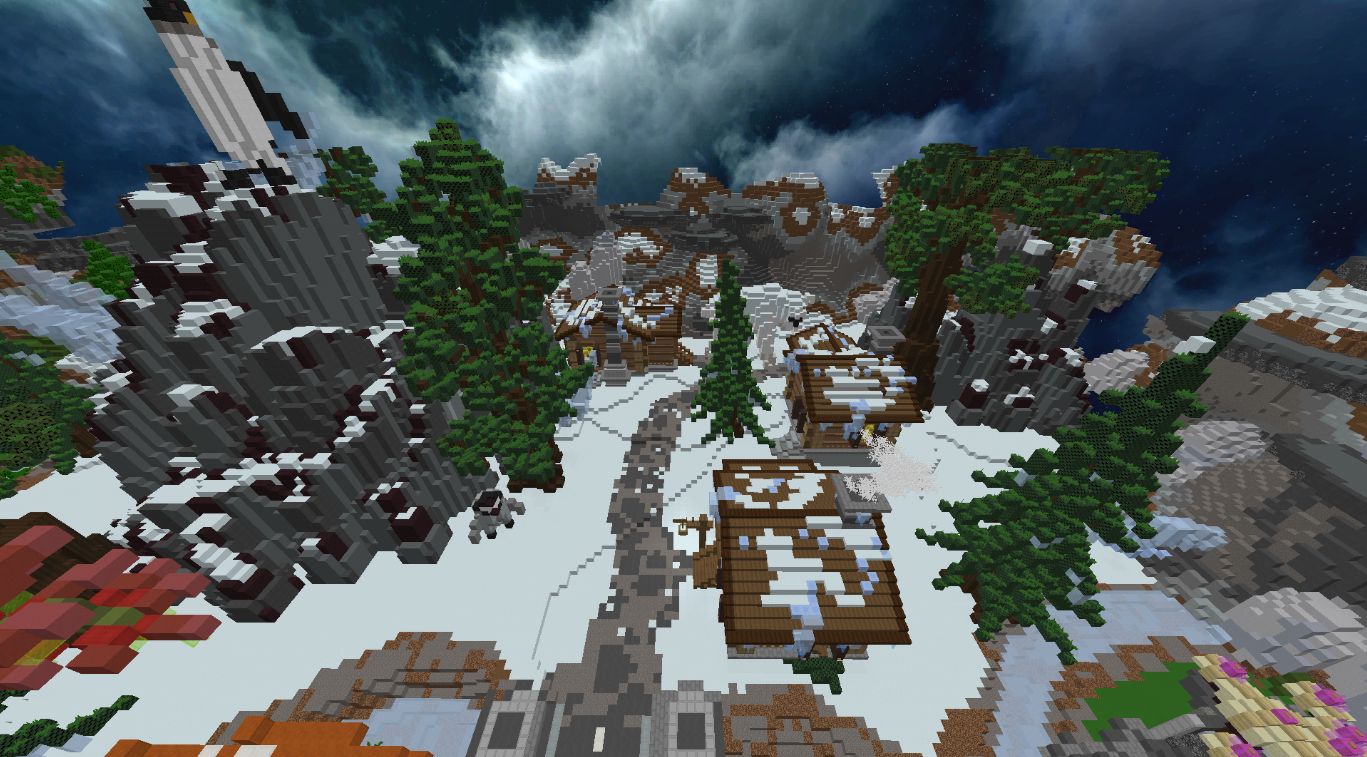 Travel East from spawn to enter Polis - an Olympus themed hub.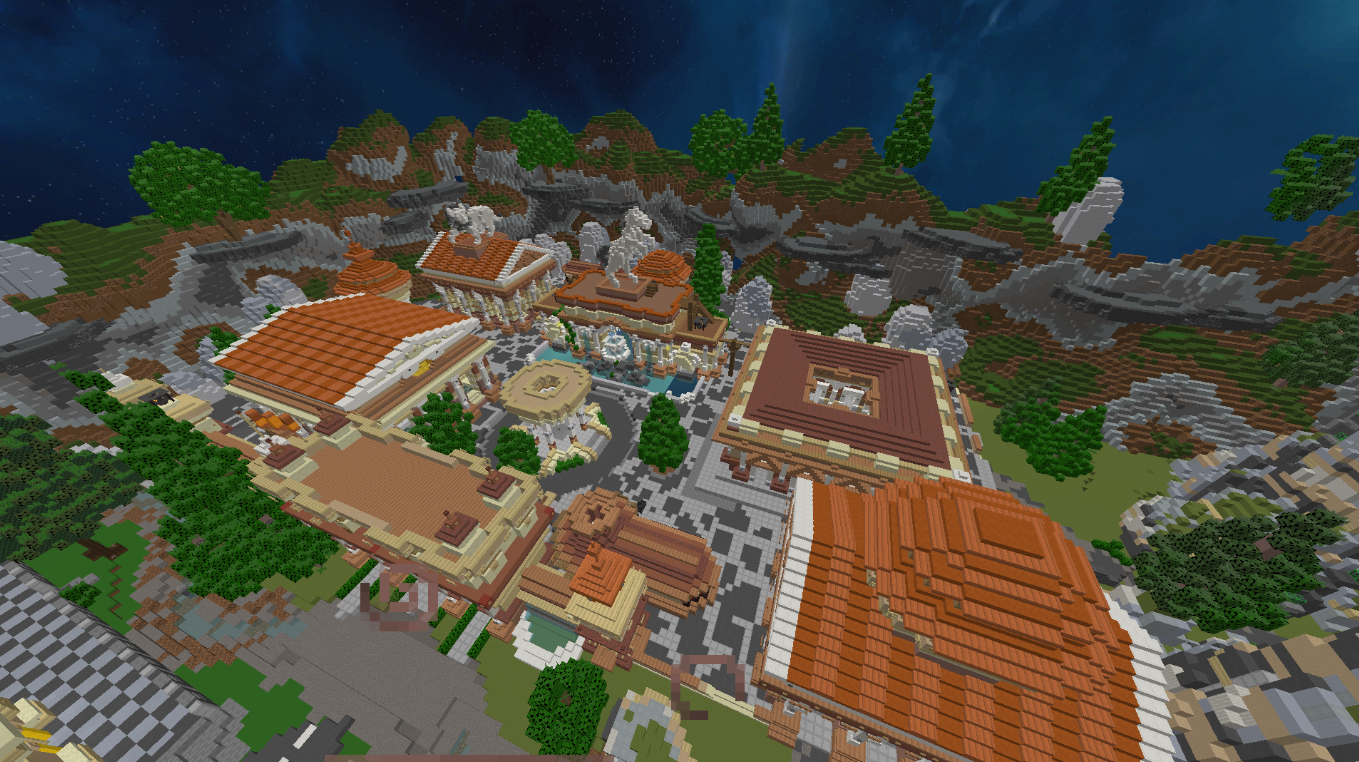 ¶ Great Lake and Pirate Strongholds
Travel South from spawn through the forest to reach the Great Lake and pirate strongholds.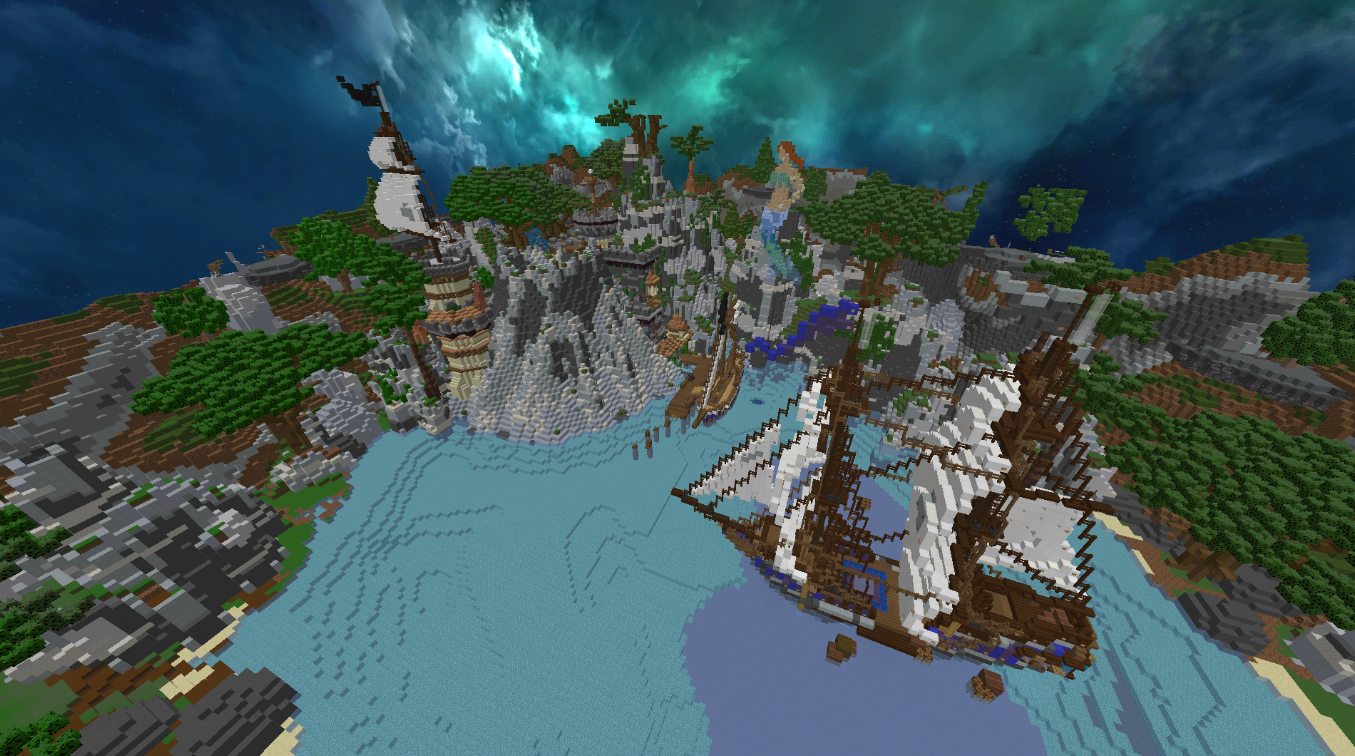 Travel North from spawn to reach a radioactive-apocalpytic overgrown bridge and crash sites.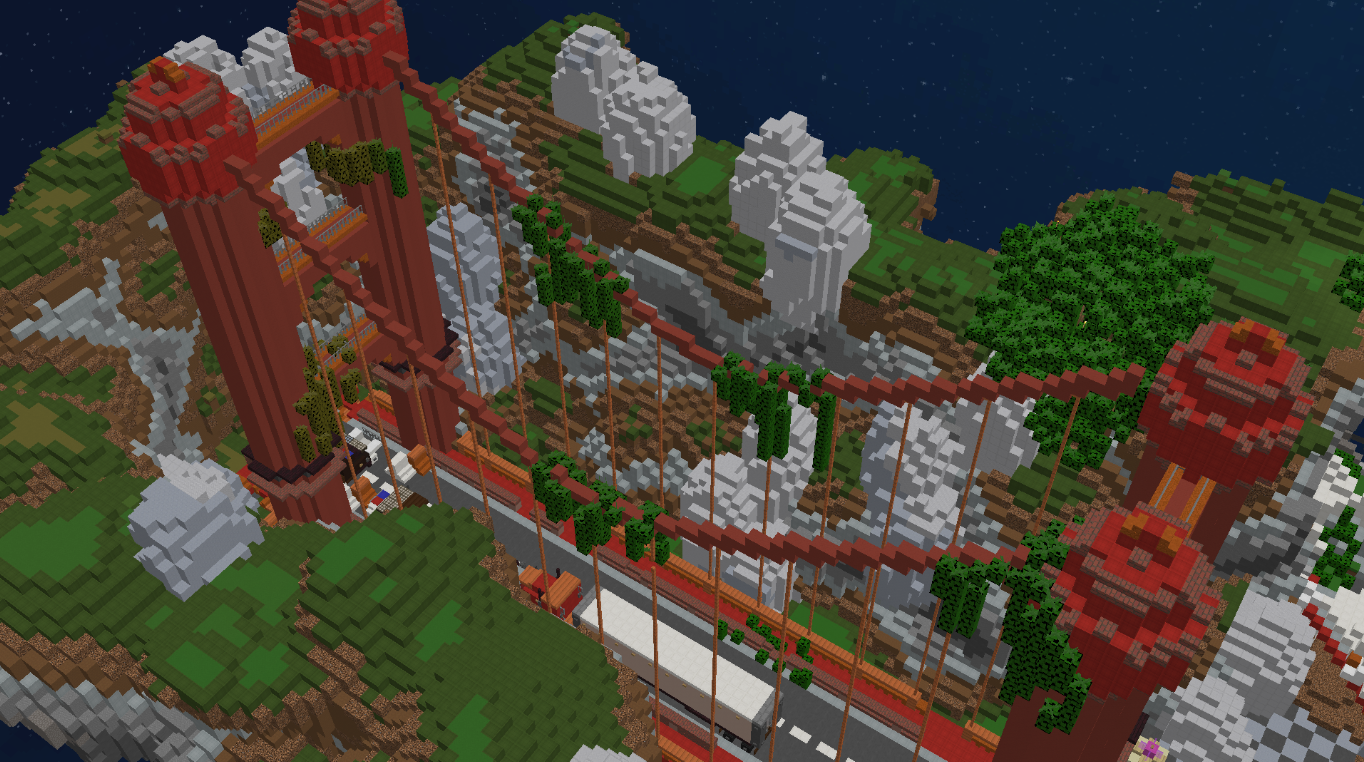 There are 5 secret shops hidden around the map.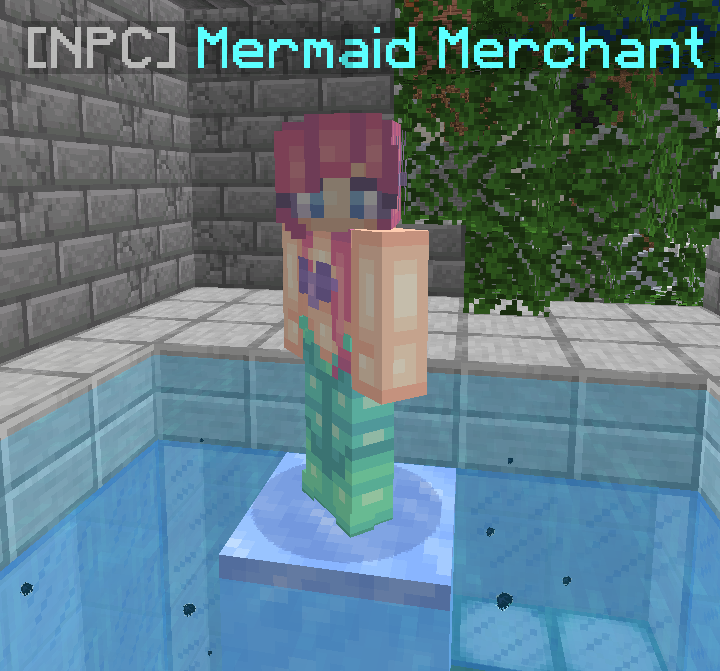 The Mermaid Merchant will sell you Diamond Axes, Night Vision, Invisibility Pots, Water Breathing Pots and Leaping Pots.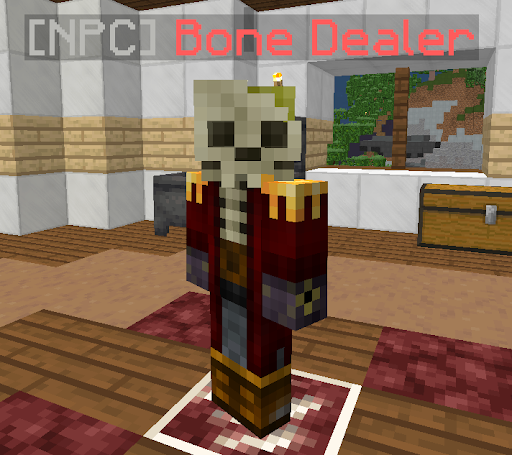 The Bone Dealer will sell you cheaper fishing rods, mushroom soups, boats, splash poison, and of course a bone.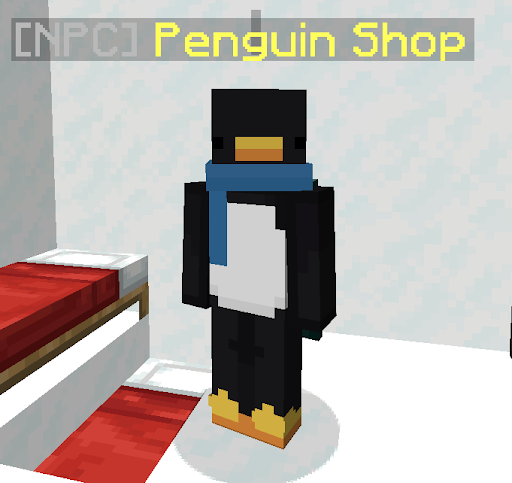 The Penguin Shop will buy the fish you catch. Price is based on their rarity/length.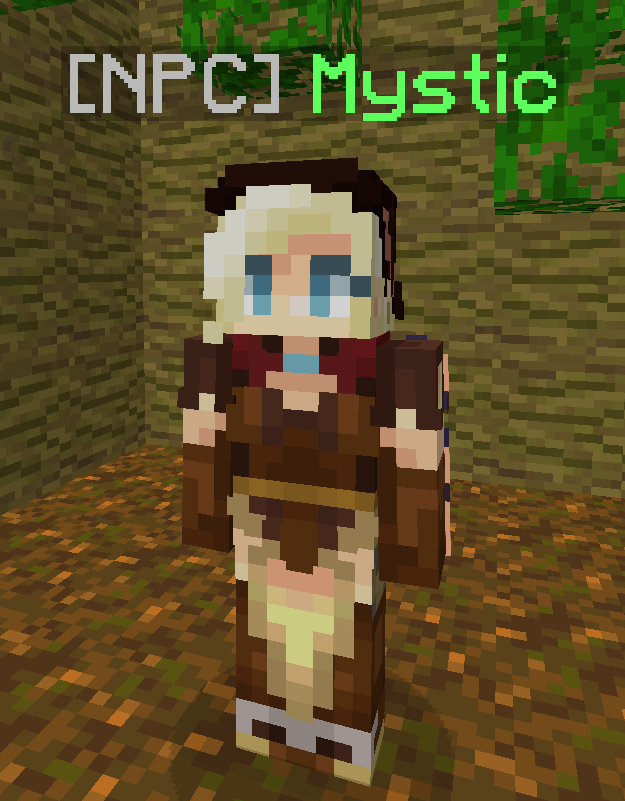 The Mystic Merchant will sell you Instant Damage Pots, Splash Slowness Pots, and Milk Buckets.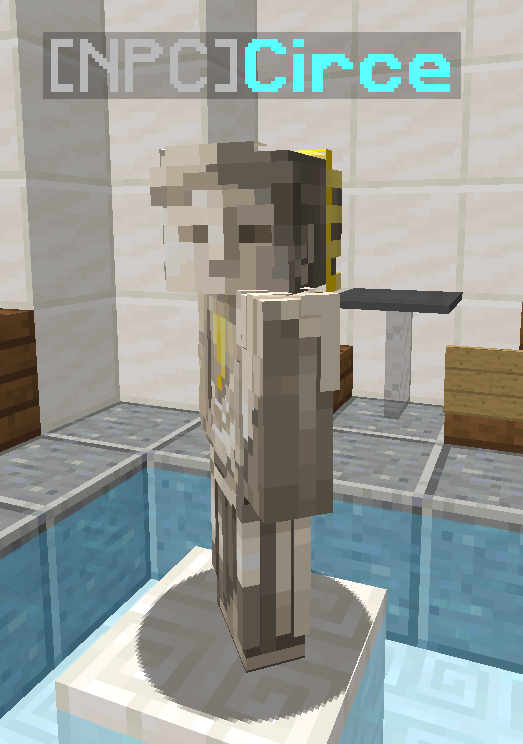 Circe will sell you the following enchantments: Luck of the Sea 3, Lure 3, Infinity, Aqua Affinity, and Respiration 2.


Since last season, the Mana Fairy system has been revamped. There are no longer 21 fairies located around the map, instead the Mana Fairy Queen will randomly hide around the map every hour. With this, she will give 1 hint and the first 30 players to find her will receive a mana prize.

This is what one looks like: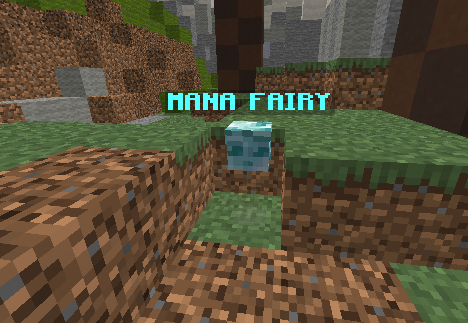 Talk to the Mana Fairy Queen at the right of /spawn.


There are 4 endermen located around the map. Each warp costs a different currency, depending on the location.
Penguin Village: 100 Snowballs
Pirate Stronghold: 400 Arrows
Mermaid Islands: 25 Experience Bottles
Polis: 10 Golden Apples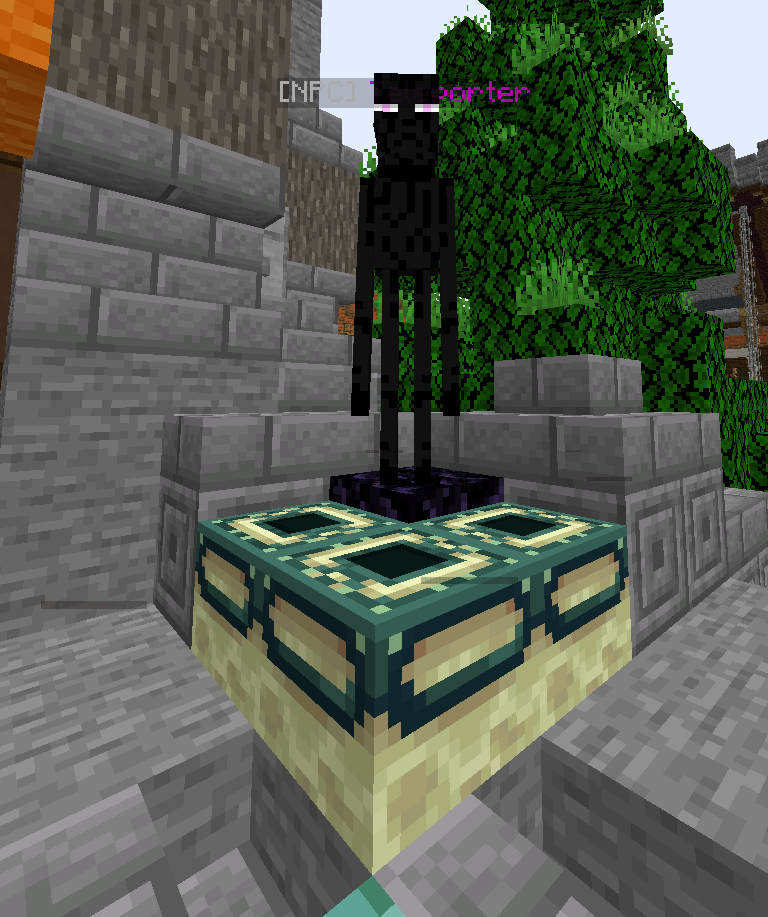 When teleporting to each warp, you will be teleported randomly near the warp area to stop spawn campers.