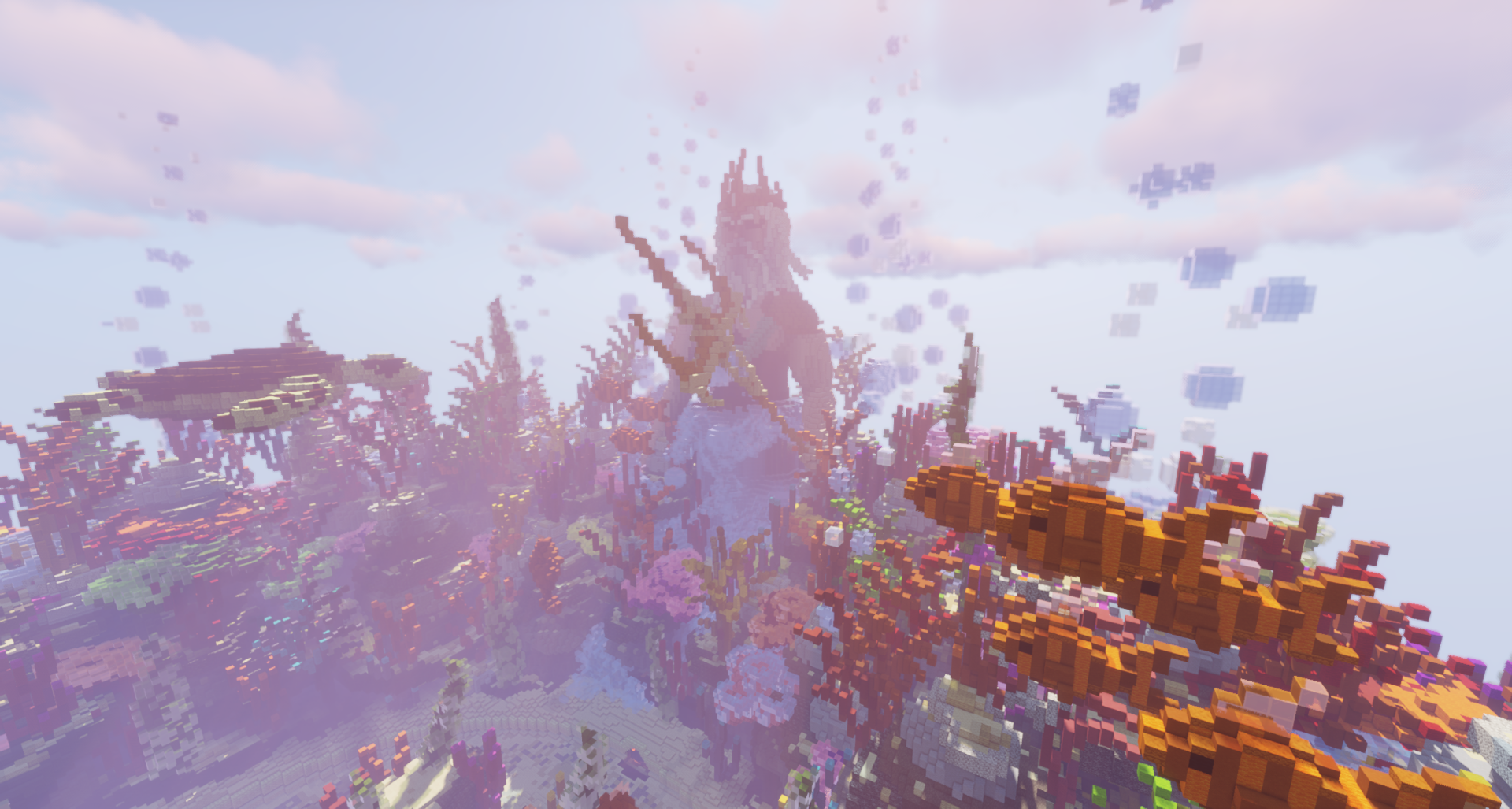 One of the features of the server includes being able to right click a block of obsidian with an empty bucket to retrieve your lava back. It is an added precaution just in case you turn your lava into obsidian while trying to build a cobblestone generator. Additionally, it is often used to gather lava for builds or mob grinders.
You may lock chests and doors to prevent players from interacting with your private belongings. In order to lock a chest, simply right click on the desired chest with a sign - the same applies to doors. Do not crouch when attempting to lock an object otherwise the lock will not apply.
You may also give other players permissions to access your locked chest by right-clicking on the lock sign then typing /lock <Line#> <username>.


Every fish you catch will be a different kind of fish and size. In total, there are over 25 different types of fish to catch, each with their own length size ranges. They can range from a 5cm Shrimp to a 120ft Pygmy Whale!
There are 5 rarities of catches:
Junk
Common
Rare
Epic
Legendary
The bigger the fish, the more money you can sell it for in the /fish shop.
To access the forge, type /forge. At the Forge, you can purchase many exclusive items, including iron, diamond, and netherite equipment. However, you can also craft spawners in the Forge menu. To craft a spawner, you will need 9 spawner fragments and 1 spawner core. You can collect fragments and cores by killing custom monsters, bosses, or trading with other players.
There are 5 tiers of spawners:
| Tier 1 | Tier 2 | Tier 3 | Tier 4 | Tier 5 |
| --- | --- | --- | --- | --- |
| Pig | Zombie | Piglin | Guardian | Mooshroom |
| Chicken | Skeleton | Witch | Enderman | Iron Golem |
| Sheep | Spider | Blaze | Villager | Hoglin |
| Cow | Creeper | Strider | Wither Skeleton | Ravager |
Additionally, Silverfish, Evoker, and Squid spawners are obtainable from kits/crates.