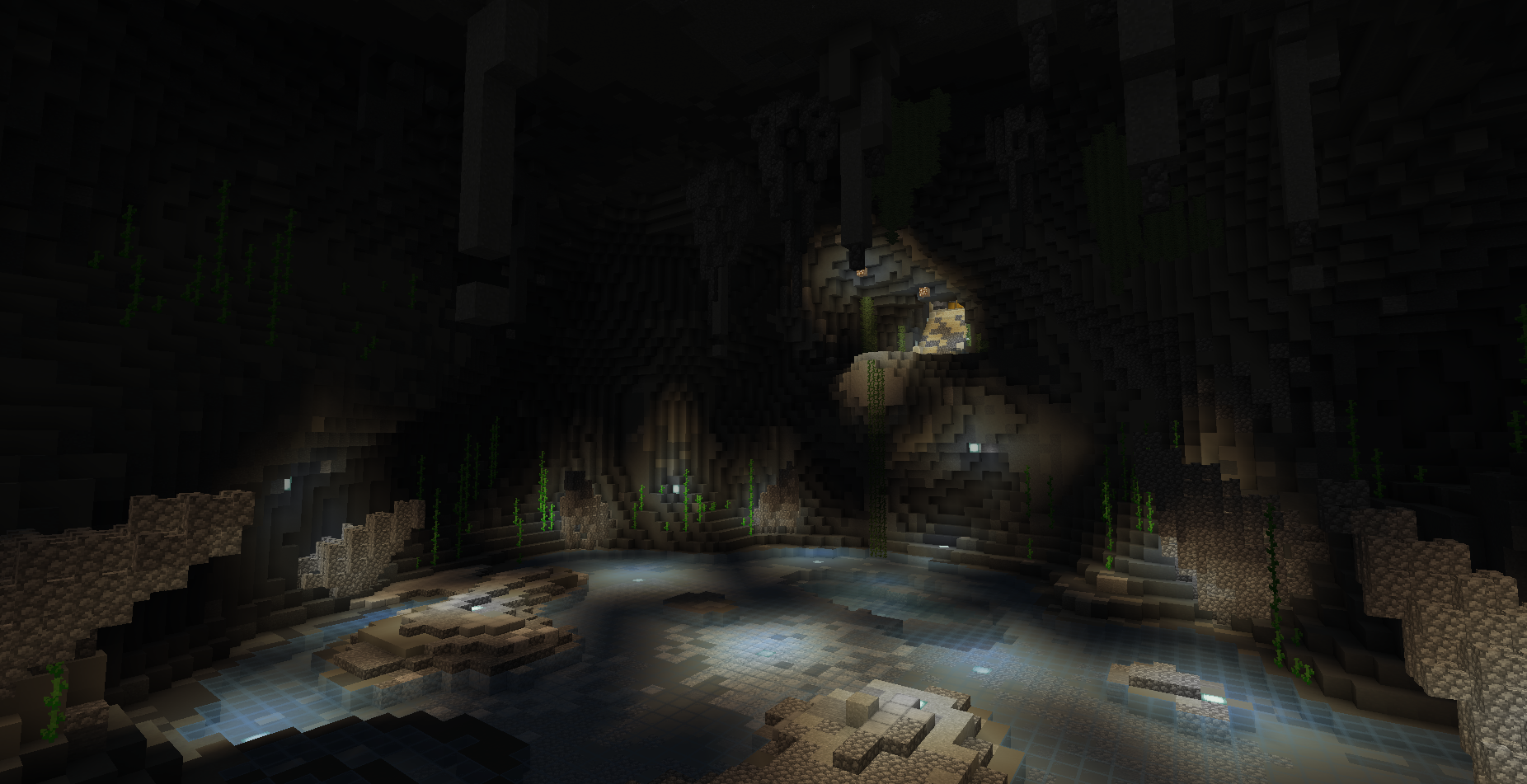 The Ancient Guardian Boss is a powerful creature that was made for destruction. Though this feature was removed in Season 5 of Islands, it has made a beneficial return for the players that dare challenge it. This formidable Boss has many functions that create a difficult battle, even with an impressive set of armor and weapons. While possessing abilities such as striking a player so hard that they fly into the air, creating strong blasts of power that catch you from a distance and causing spikes to rise from the floor that leave hints of slowness, this incredible Boss can also spawn Drowned Mobs to help him along the way! Not to mention, he is also arrow resistant!


The Cave, located through a walkway at the edge of the Drowned Arena, is an open space that was made to withstand a battle. This dark and eerie room is the only place where players are able to spawn the Ancient Guardian Boss Egg. For quick access, you can use /warp boss.
As you enter the cave, you are greeted with a gloomy lookout that allows players to watch without harm. Below the ledge is a long vine that acts as a ladder to the bottom of the cave, where the boss and his minions are. This cave has many textured walls to hide in as well as a large, open floor to use for running away!
WARNING: This cave has keep inventory off!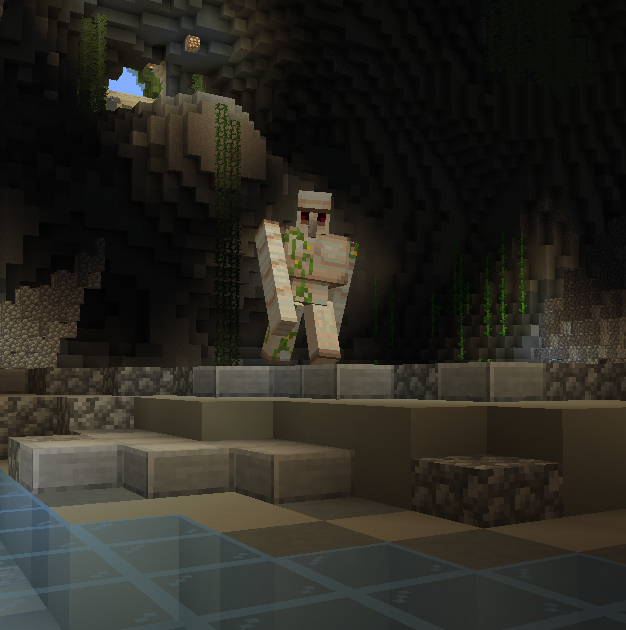 The Ancient Guardian Boss can only spawn from an egg, which is a rare drop from a Drowned Mob! These mobs are found in the Arena at spawn, which you can access from /warp pvp. Once you have an Ancient Guardian Boss Egg, head to /warp boss and right-click the egg to place it on the floor of the cave, but be careful! Once the boss has spawned it begins attacking right away!
TIP: Asking the community to help you defeat this boss is extremely beneficial! More people = More damage to the boss!
WARNING: Multiple Bosses can be spawned at a time!
There are many generous rewards that The Ancient Guardian Boss presents once his defeater has succeeded. Though they range from common to legendary, each one of these rewards contribute to your success on Islands. These rewards go to the player(s) that summoned the boss and dealt the most damage.
Rewards List

Rewards that are always received:

64 Iron Blocks
64 Sweet Berries

Common Rewards:

Experience Bottle
Boss Soul Gem
Money Pouch
Mana Pouch
Spawner Fragments

Rare Rewards:

Spawner Mystery Core
Netherite
Ancient Treasure Key

Legendary Rewards:

Jelly Boots
Morend Wand
Soul Talisman
Ancient Trident
Harpoon