Voting allows you to support ManaCube without spending a dime. The more votes ManaCube receives, the higher its position on the various list servers. Vote every day to receive rewards. You can even compete to become one of the top voters of the month!
TIP: Since each vote helps ManaCube attract new players, voting on alts is allowed and encouraged.
You may vote for ManaCube every 24 hours.
Each month, the Top Voters will receive a substantial reward. Top voters currently receive 20 Cubits equivalent to $20 USD to spend on the ManaCube Store. If there are more than five voters who have tied, the reward will be 15 cubits.
Voting rewards are doubled for the ELITE donator rank. This can be purchased on the ManaCube Store
Players may receive Vote Rewards on their alts.
TIP: Watch the Forums for the Monthly Announcement to find out when double voting rewards are active. You will receive 2X all voting rewards. [Double voting rewards do not stack with Elite voting rewards].
Typing /vote in-game will take you to the Voting information on the Forums.
Click on one of the links to open one of the vote sites.
You will likely be required to complete a Captcha for security reasons
Enter your minecraft username to show up on the top voters list. Some sites may be case sensitive
Watch in-game chat to see when your vote tewards come through

Voting on any server will grant 0.01 Cubits per vote-link. Additional specific rewards are listed below.
NOTE: New players must have been in-game for one hour total before they may receive vote rewards. This is to discourage entering fake names when voting.
In addition to the global Cubits reward, you will also in-game rewards on the server you voted from.
TIP: To receive voting rewards, you must be online on the specific server you wish to receive them.
Rewards:
On KitPVP you receive 10 Mana per vote
Rewards:
On Creative you receive 8 Mana per vote


On Olympus you may win either one or two of the below rewards with each vote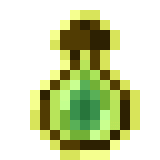 500-2000 EXP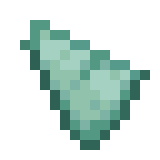 100-400 Mana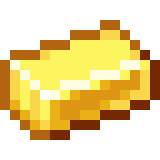 $30,000-$100,000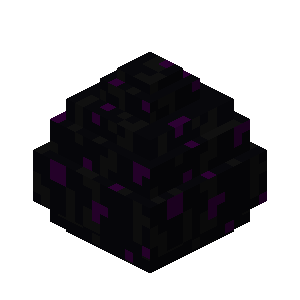 1-3 Dragonfruits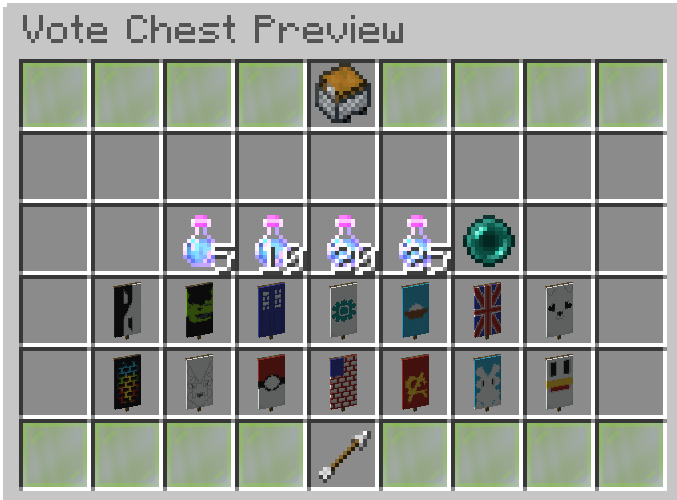 List of Available Parkour Vote Rewards


50-250 Mana [Rarity: Common]
1 Enderpearl [Rarity: Common]
    A Random Design Banner to be worn with /hat [Rarity: Rare]


List of Banners

Yin Yang Banner
Green Dragon Banner
Tardis Banner
Divine Banner
Ramen Banner
UK Banner
Cute Polar Bear Banner
Rainbow Chain Banner
Gray Wolf Banner
PokeBall Banner
USA Banner
Soviet Union Banner
Bunny Banner
Chicken Banner
WARNING: Be sure to return to the Normal World before voting. Voting on Champion Maps or in the Map Maker world will result in losing your vote chests. You will still receive your cubits.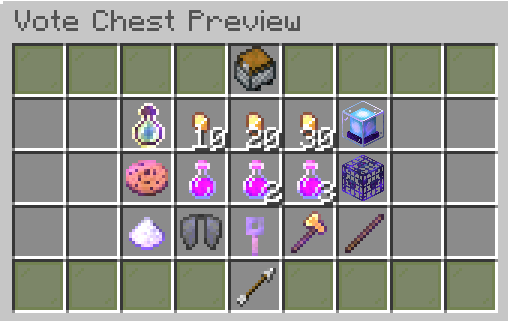 List of Available Survival Vote Rewards

500 XP Bottle
$10,000
$25,000
$30,000
Beacon
Magic Flying Cookie
100 Mana
200 Mana
300 Mana
Mystery Mob Spawner
Magic Angel Dust [Random %]
Elytra
Ancient Treasure Key
Builder Wand [100 Uses]
Sell Wand [100 Uses]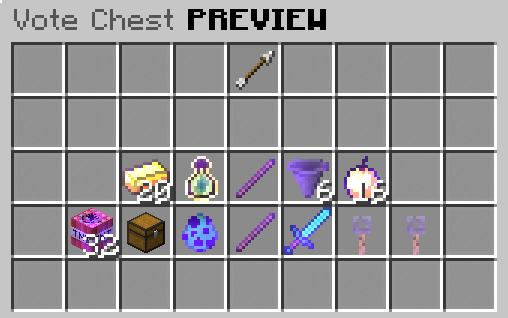 List of Available Factions Vote Rewards


$20,000
1,000 XP
Sand Wand
6x Hoppers
16x Golden Apples
32x TNT


Slayer Kit

Diamond Armor (Protection 5, Unbreaking 5)
Diamond Sword (Sharpness 5, Unbreaking 5, Fire Aspect 2)
Bow (Power 5, Unbreaking 5, Flame 2)
32 Golden Apples

1x Creeper Egg
Sell Wand
1x Diamond Sword
Ancient Key
Legendary Key


¶ Islands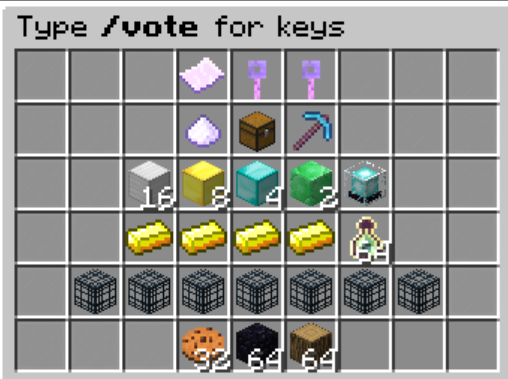 List of Available Islands Vote Rewards

Rank Upgrade
Perk Key
Ancient Key
Magic Dust
Architect Kit
Legendary Pickaxe
16 Iron Blocks
8 Gold Blocks
4 Diamond Blocks
2 Emerald Blocks
Beacon
$5,000
$8,000
$12,500
$20,000
64 Bottle o' Enchanting
Zombie Spawner
Skeleton Spawner
Spider Spawner
Sheep Spawner
Pig Spawner
Chicken Spawner
Cow Spawner
32 Cookies
64 Obsidian
64 Oak Wood


On Skyblock you will receive a vote crate where you may win either one or two of the below rewards with each vote.
List of Available Skyblock Vote Rewards

$400-$50,000
32-48 EXP Bottles
5-15 Diamonds
12-18 Lapis
1 Beacon
1-2 Hoppers
10-16 Obsidian
32-64 Logs
1 Diamond Helmet
1 Diamond Chestplate
1 Diamond Leggings
1 Diamond Boots