Factions is a diverse gamemode that embodies different ideas surrounding other game modes. To get started, you must first learn what Factions is. Factions has many core ideas behind it, a few being claiming land, getting money, and building bases. Some other norms are pvping, competitive leaderboards, and payouts. It's also based around raiding enemy bases and defending your own base.


Joining a faction is a must, because you cannot do it alone. When looking to join a faction you want to make sure you surround yourself with experienced factions players who have an understanding of factions. However, each faction typically has an application process.

If you choose not to join a faction, you can create your own with /f create (name), invite a few trusted friends, and work as a team to take down your competition.

All players can join a faction through the roster, which works as a waiting list. A faction can add 64 players to a roster (/f roster invite name) and these players can then run /f roster join to join the faction. If the faction is full, the most inactive member of the faction will be kicked out into the roster. Faction and roster members can move infinitely between the faction and the roster.
When in a roster, players are in a limbo state and can't join any other faction or faction's roster. They do not count as a member of the faction they are in the roster for and cannot raid with the faction, participate in KOTH, etc.. If roster members do act as a member of a faction, they will be punished under teaming or multi-raiding rules.
Faction perms allow faction members to configure who can add players to the roster and if /f join for roster players is enabled/disabled.
During grace, a faction can kick people from the roster unlimited times. After grace the faction is limited to only 15 kicks to ensure that they cannot rotate an excessive amount of players into the faction. Players leaving the roster through /f leave still count towards these 15 kicks.


¶ Claiming Land
Once you have created or joined a faction, you will be able to claim land. You can use /wild to teleport to the wilderness where you can scout a location for a grinder or a base. Since there are 4 different worlds, you can also claim land at /warp moon, /warp nether, and /warp mars. When you are ready to claim land and build your base, check out the Faction Commands available.
Once you claim land be sure to /f sethome or /sethome so you can locate your base again. The claiming system uses chunks. Chunks are a 16x16 block radius and claim from bedrock to the maximum height limit, 256.
To see available or claimed land, use /f map.


Dashed lines - represent unclaimed land, while other symbols such as slashes \, dollar signs $, and percentages % represent claimed land by a faction.


A strong faction typically has a base in one of the worlds' corners or along the world border. This will prevent factions from raiding you from 1-2 sides if done correctly. World corners, however, must be obtained at the start of the map because there is a limited amount of them, with 4 corners per world.
With a base comes walls, players may build different types of walls to prevent enemy factions from raiding them. The most expensive walls are obsidian. Extending your faction's buffer zone is costly, which is why it's also important to have a base situated on a world corner, where there is less cost towards walls as you only need to defend two sides.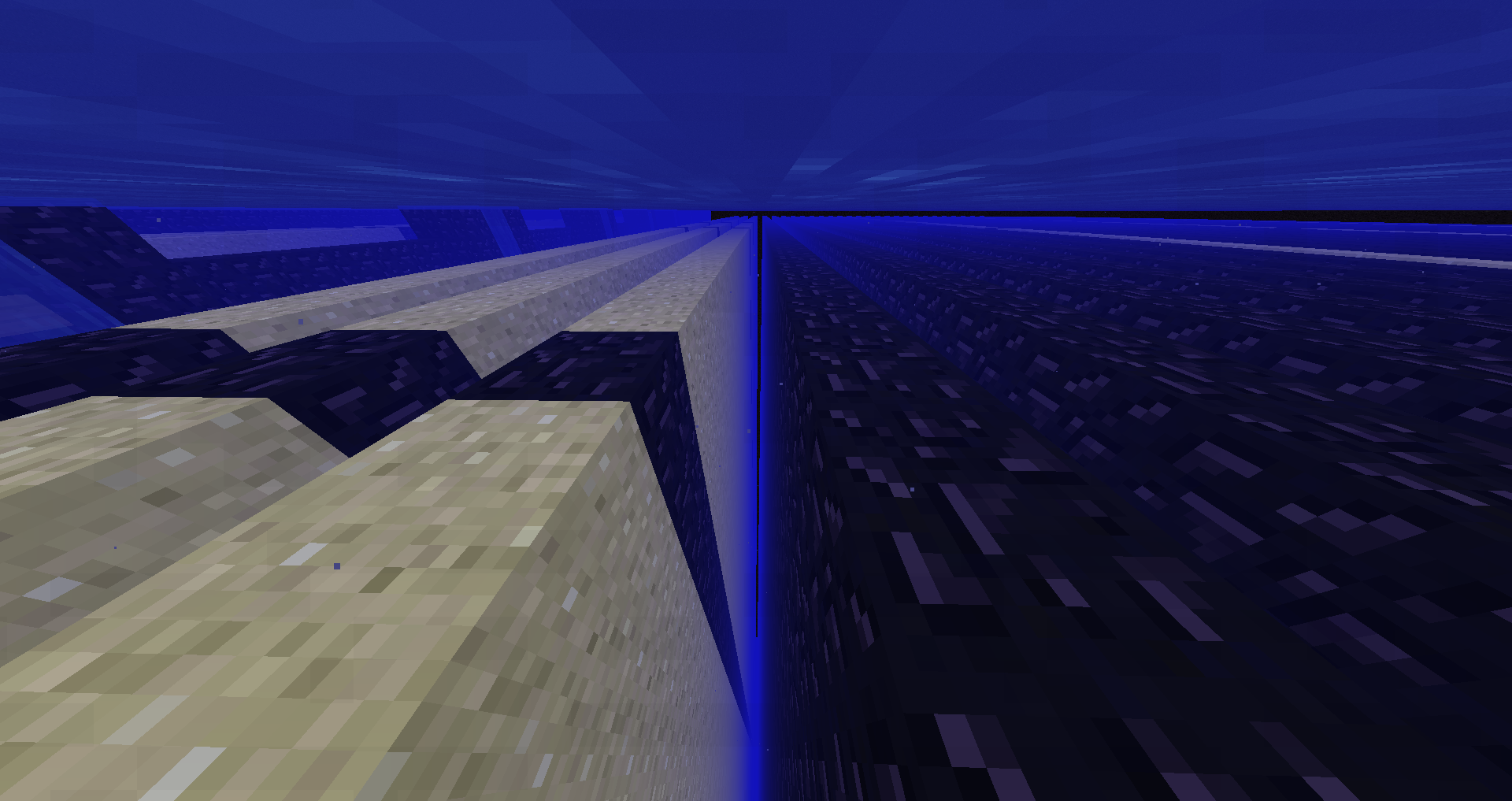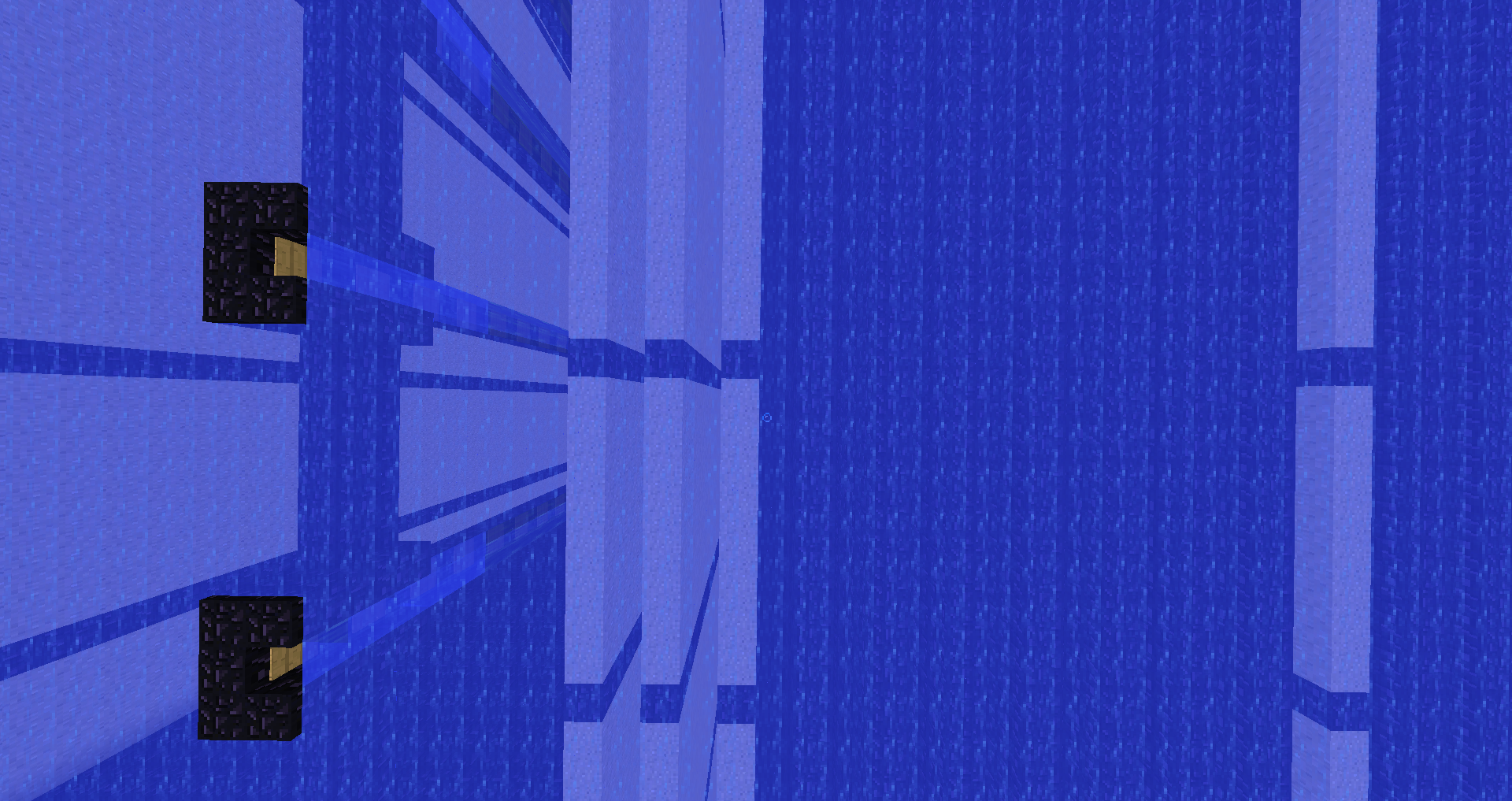 Many players use genbuckets purchased in /shop to quickly create walls for their faction. Others might use schematica/printer as well. It is much more quick and efficient than placing each block manually without additional help.
Faction Power is the amount of land claims a Faction can have and depends on the number of players in the Faction. Each player has 200 power. To see the amount of power your faction has, you can run /f who.

he first number, 1803 shows the amount of claims your faction currently has and the other numbers show the maximum amount of claims your faction can have.
If you happen to have more land than power, a faction will be able to overclaim you. When another faction overclaims you, they are able to raid and take any valuable items. Always be vigilant on how many times your faction members have died and what your current power is.
¶ Setting Faction Permissions and Rules
Whether you decide to join an existing faction or create your own, it is important to set your Faction Perms. These perms not only control the permissions of your faction members, but also determine what members of other factions can do inside your claims. The command /f perms will bring up a GUI to set permissions for both your faction members, and members of other factions. For more information about Faction Permissions, you can look here.
Most factions find it useful to set rules to ensure members are aware of how they are expected to behave and follow the Network rules and Faction Rules. If rules are broken, your faction may be at risk of receiving a warning point. While factions is more lax and allows scamming (with the exception of AH and Cubits) and TP trapping, all money, spawners, and items added to your faction, stay within your faction. It's important to distinguish that you cannot betray your faction.