Build by Static
While playing on creative, you are able to achieve different grade ranks based on what you build. There are a total of eleven different grades you can earn. These include D, D+, C-, C, C+, B-, B, B+, A-, A, and A+. D is the lowest grade you can get and A+ is the highest grade you can get. After you finish your plot you can type /submit to submit it for a grade. After doing this, a member of the creative staff team will claim your submission and grade your build. On average, this takes one to three days, so you have to be patient!
The grade you earn is based on the overall quality, detail, and effort put into your build. Challenge yourself to work up to an A+ and perfect your building!
NOTE: When grading, creative staff take style and aesthetics into consideration. These guidelines do not limit builders who want to explore builds that may not rely on or focus on terrain, organics, or structures.
This section of the wiki is to explain to you what is expected from every individual grade you can earn in order to assist you in your efforts for a grade.
WARNING: Plots are meant to show the talent of ONE player. Therefore plot submitted for grading may include a maxiumum of 10% of the build done by another player.
D is the lowest grade obtainable in creative. For this rank you are expected to build with minimal efforts and detail. The build is typically overall simplistic and there is a lot of room for improvement. There's generally no terrain with a simple take on structure and a vast amount of empty plot space. Plot is not expected to have a consistent theme throughout the plot. Bone meal is common for D grade.



Bajhomas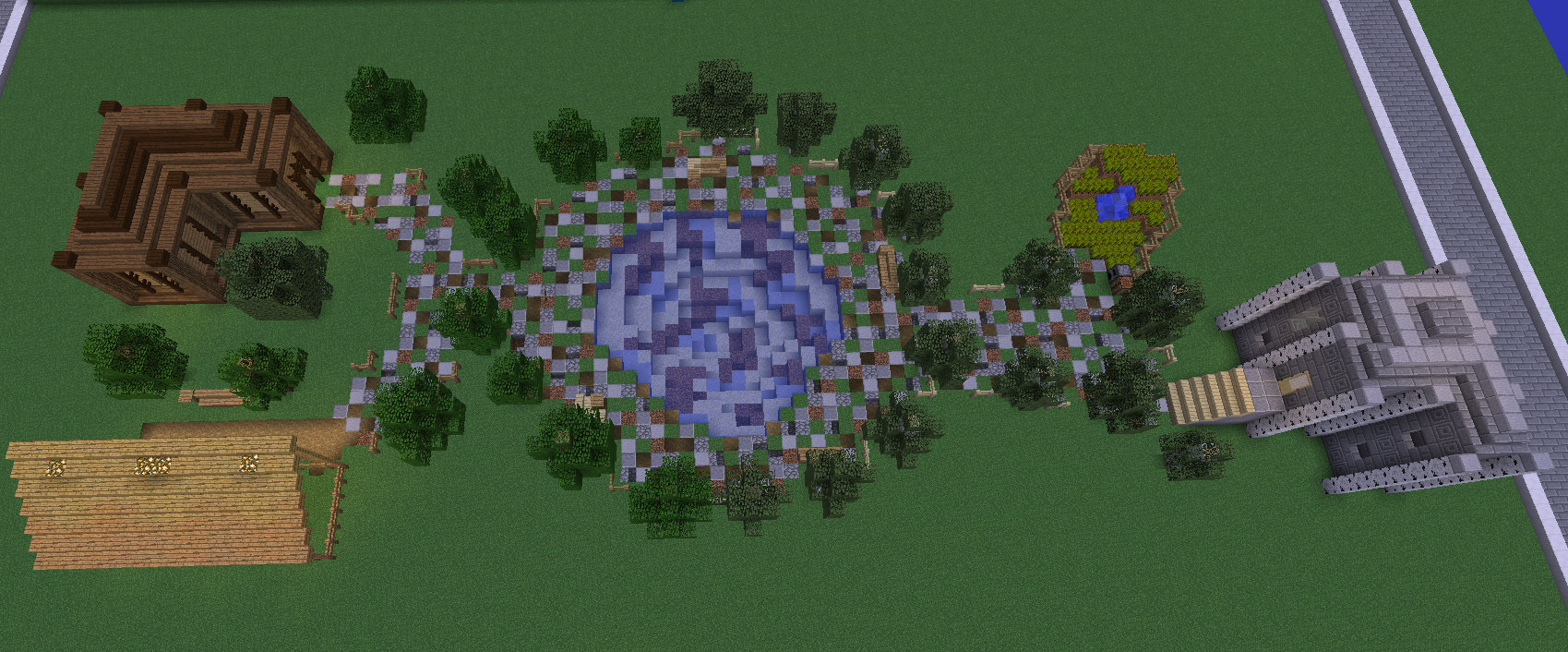 Rangedhealer77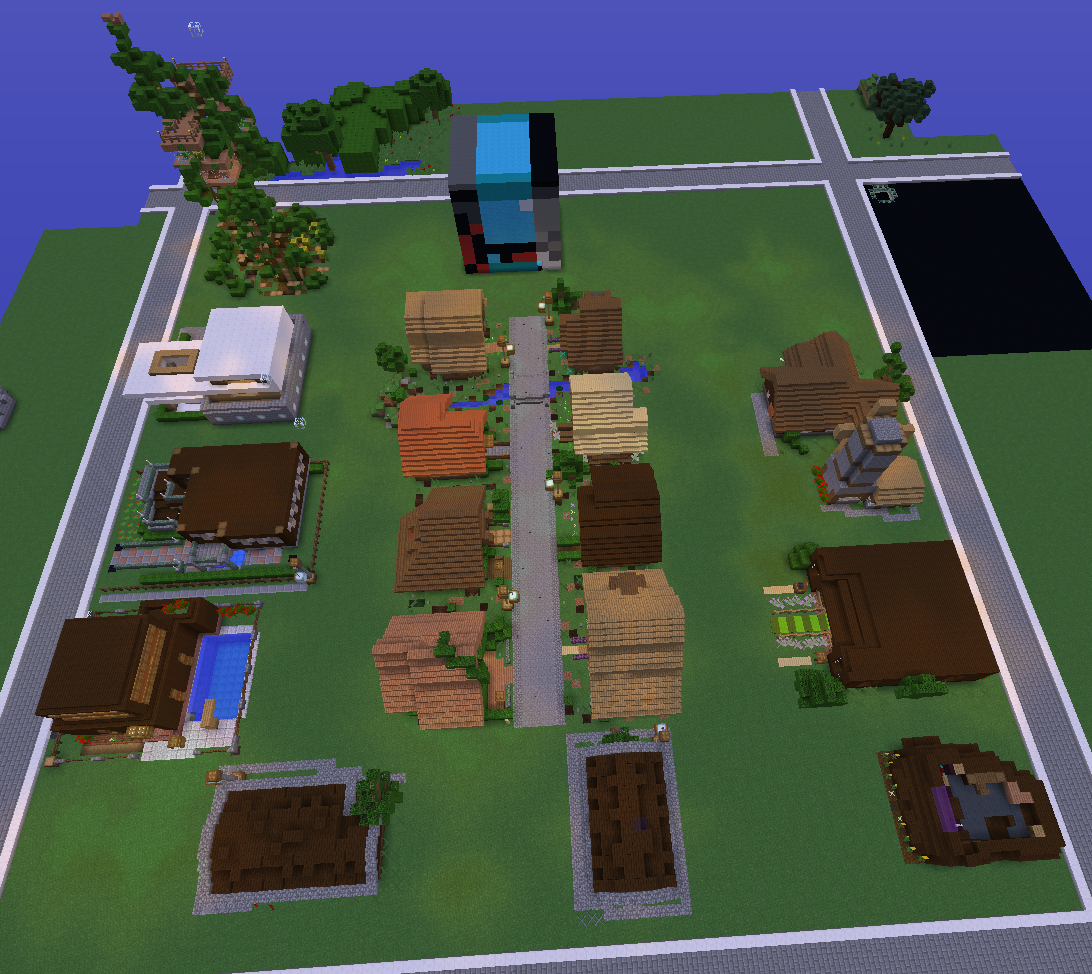 Blazeynote
To earn D+ you will be expected to still maintain minimality in terms of detail. However, the amount of effort put into the build(s) will have to gradually increase from a D grade. A wider selection of blocks is common. The plot should contain some terrain. Your skills should further develop slightly from a D grade. No specific theme/style throughout the plot.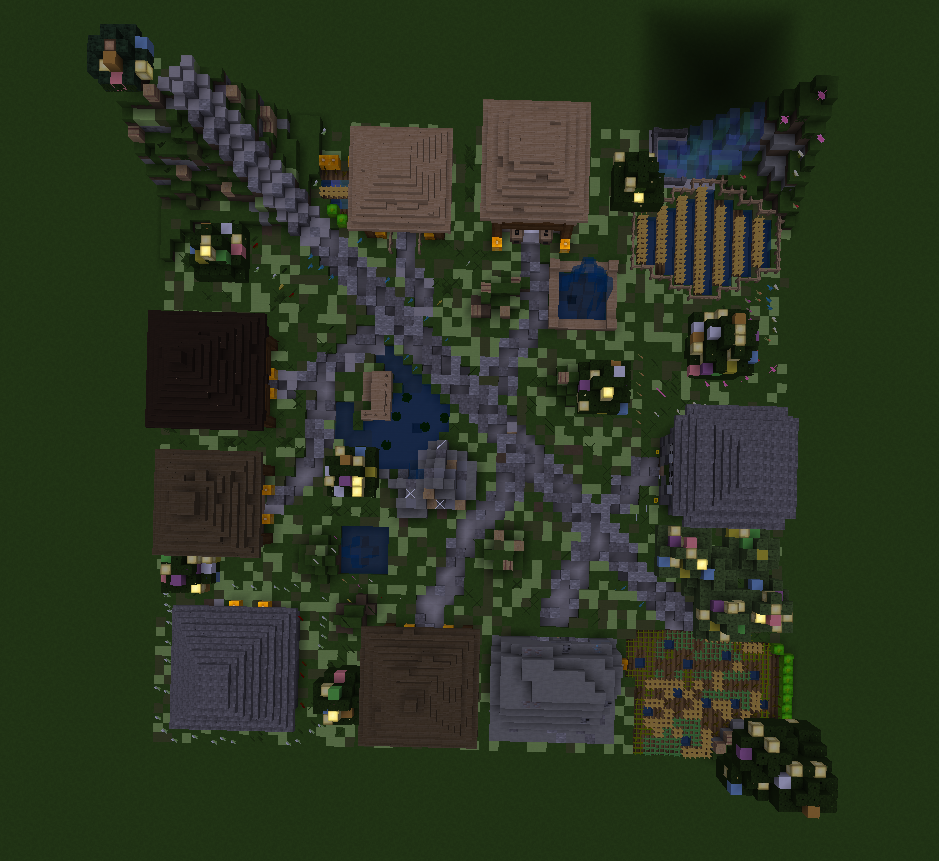 /warp Dplus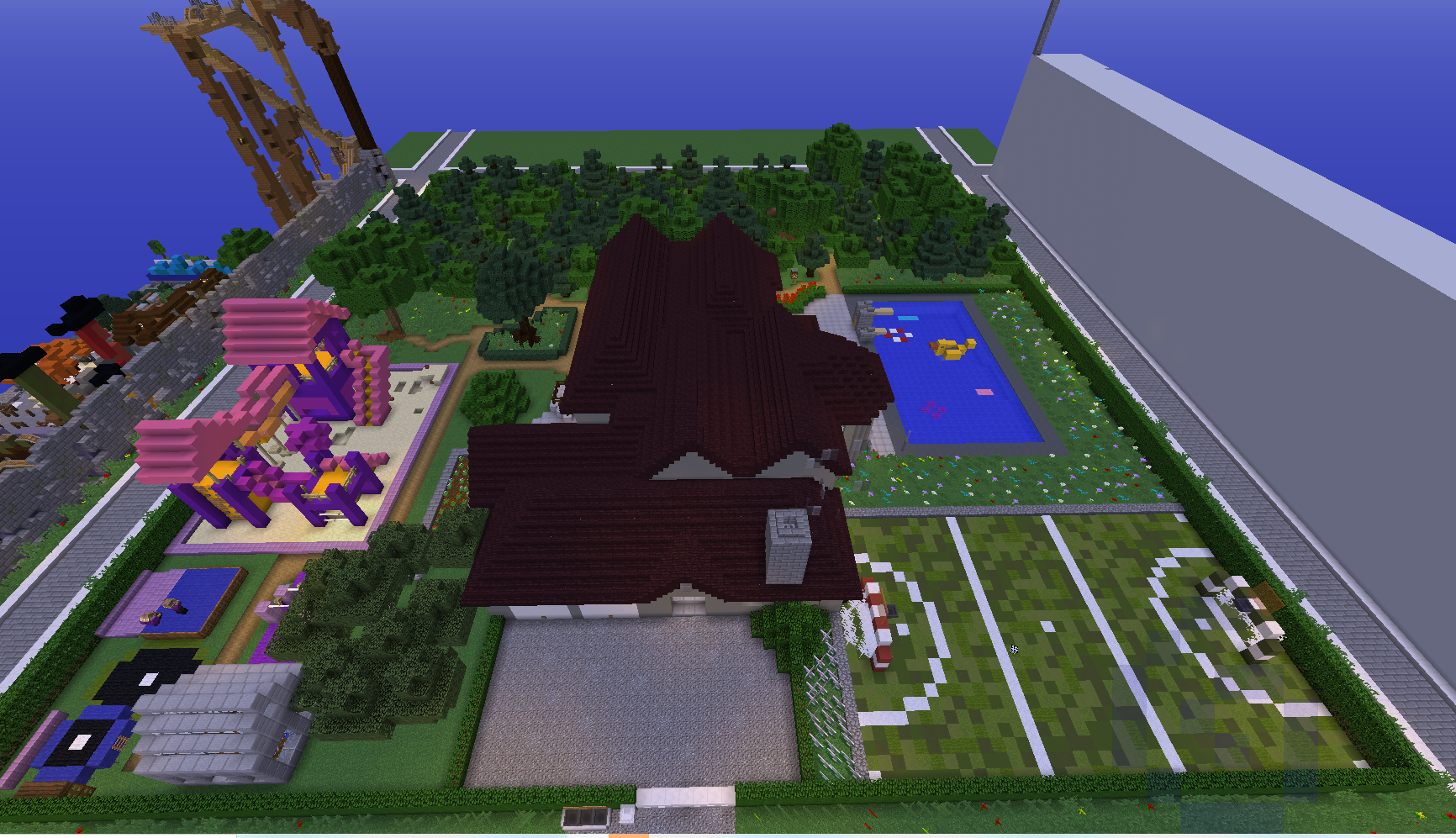 JustAthenaxD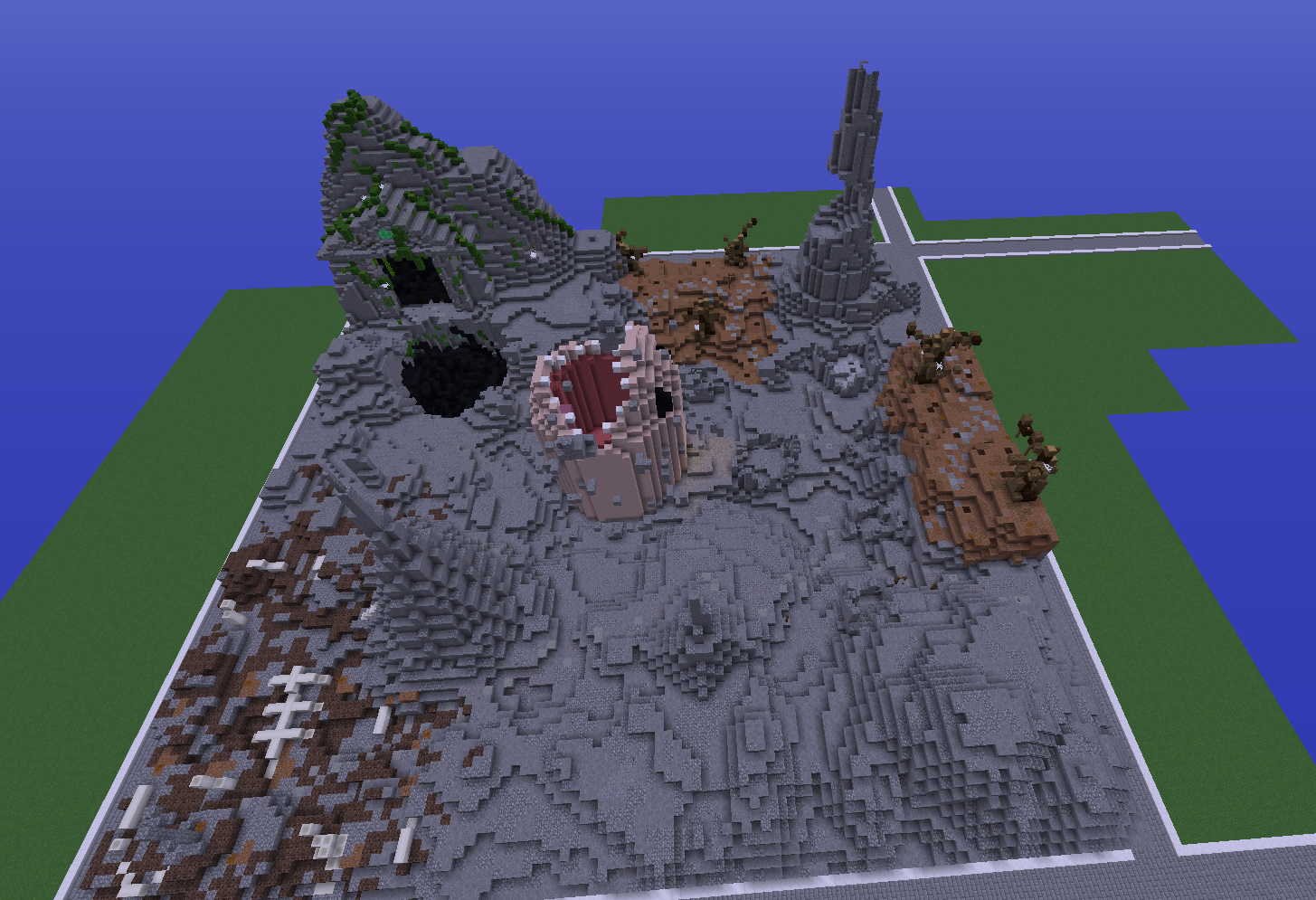 HashtagPotato
To earn a C- rank you will need to have slightly more developed skills when it comes to block choice and terrain than expected with a D+ rank build. Structures should also be starting to be used more often here. The plot should be partially or more filled and have a decent amount of terrain. No specific theme/style throughout the plot is expected but signs of one starting to develop is.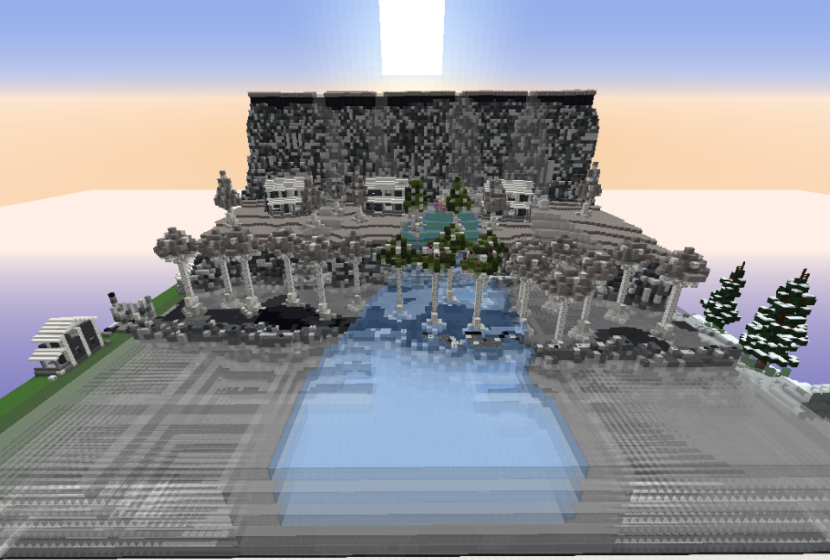 DonutHoled
/warp Cminus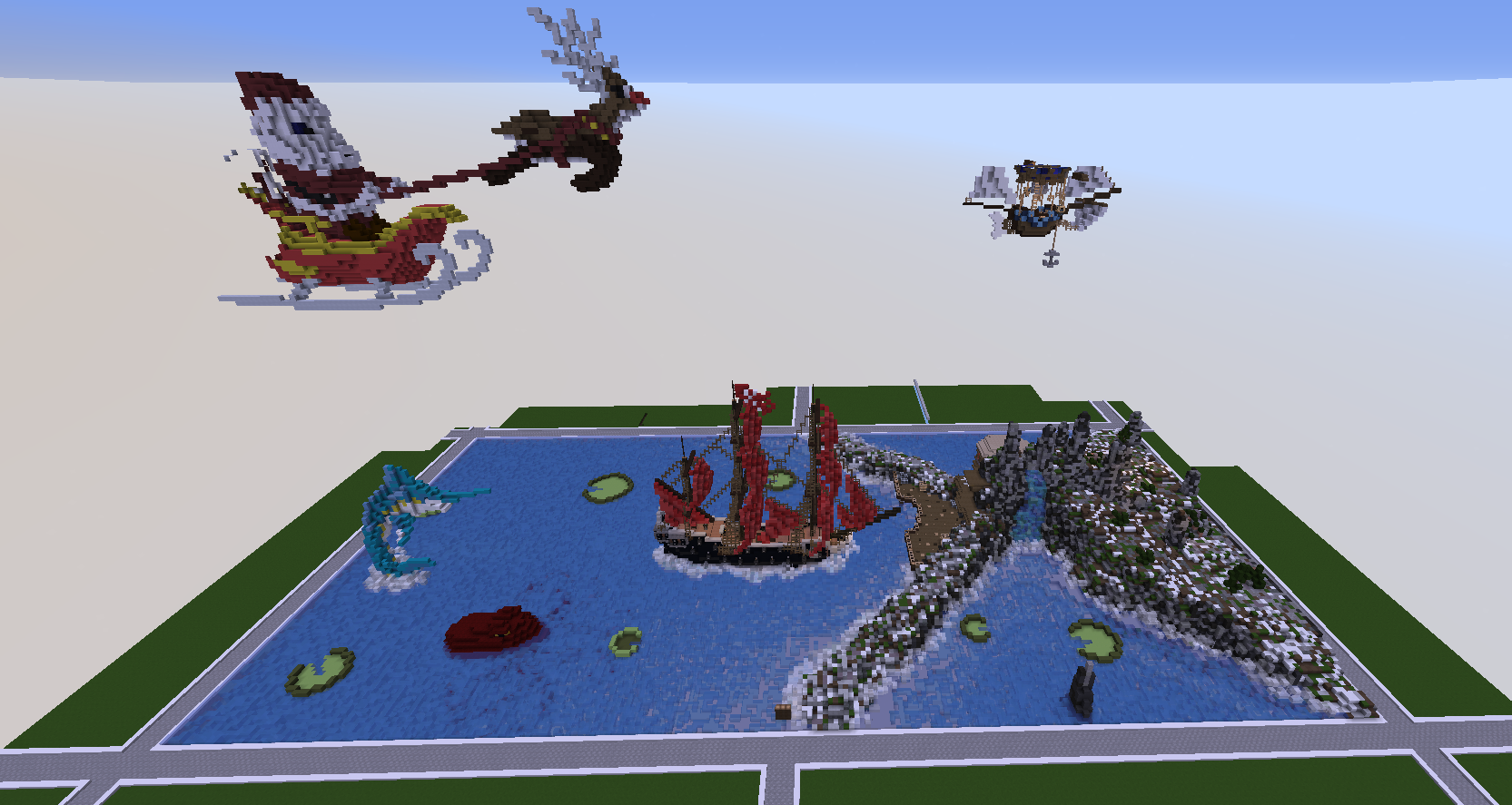 eillib
/warp Cminus2
To earn C rank you will be expected to further your skills in both terrain and structure. The terrain is expected to contain a more smooth/natural surface and with minimal detail. Structure is expected to develop further than a D/D+. Majority of the plot should be filled. Usually the use of a theme begins to rollout in this grade level.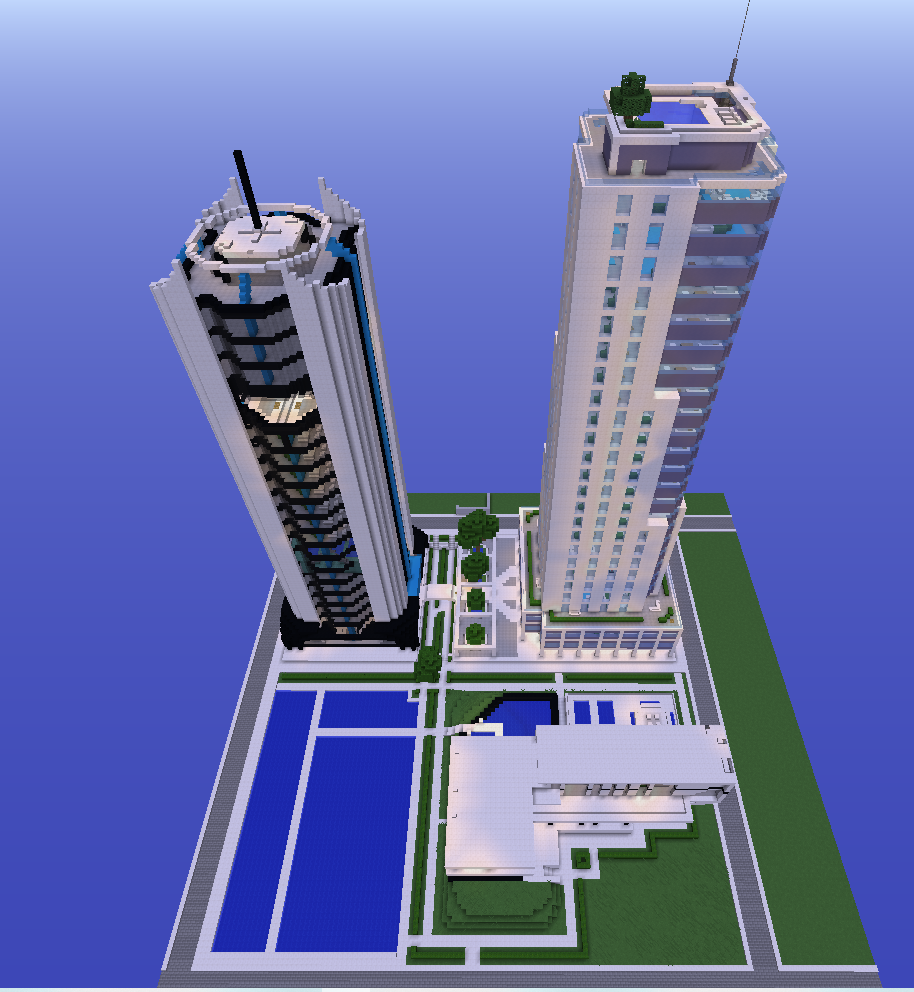 _MrGoogle_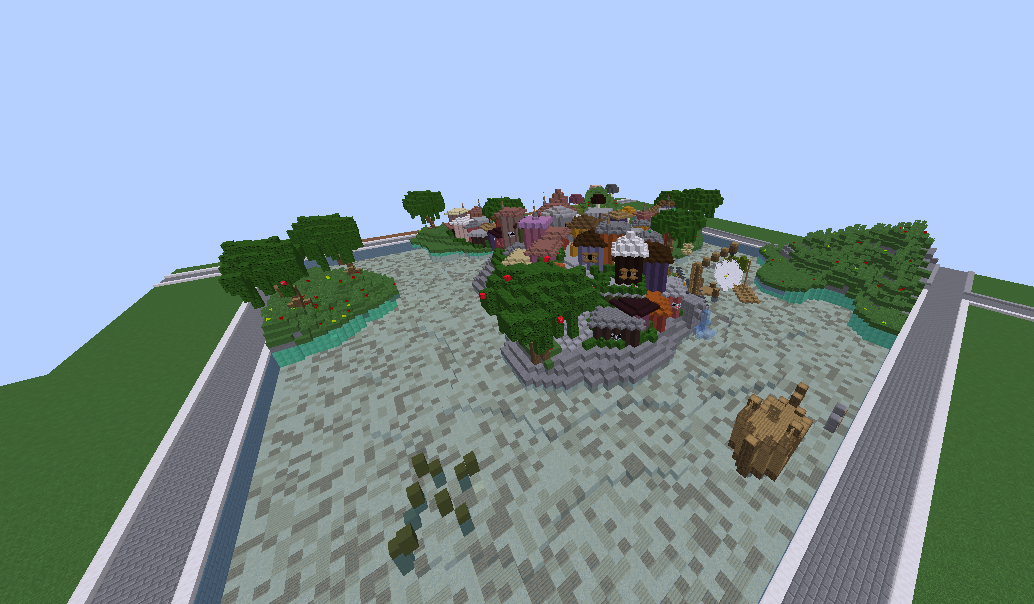 Jqruz
To earn a C+ rank a more developed plot and clear theme should be displayed. The Plot overall should be filled completely. The creations of custom trees should begin blooming around the plot. Detail skills on both structure and terrain is expected to be used and enhanced from lower ranks. The blockiness of structures/terrain should be faded away. The use of beginner organics is commonly used on this area of the grading scale. A wider selection of blocks is expected.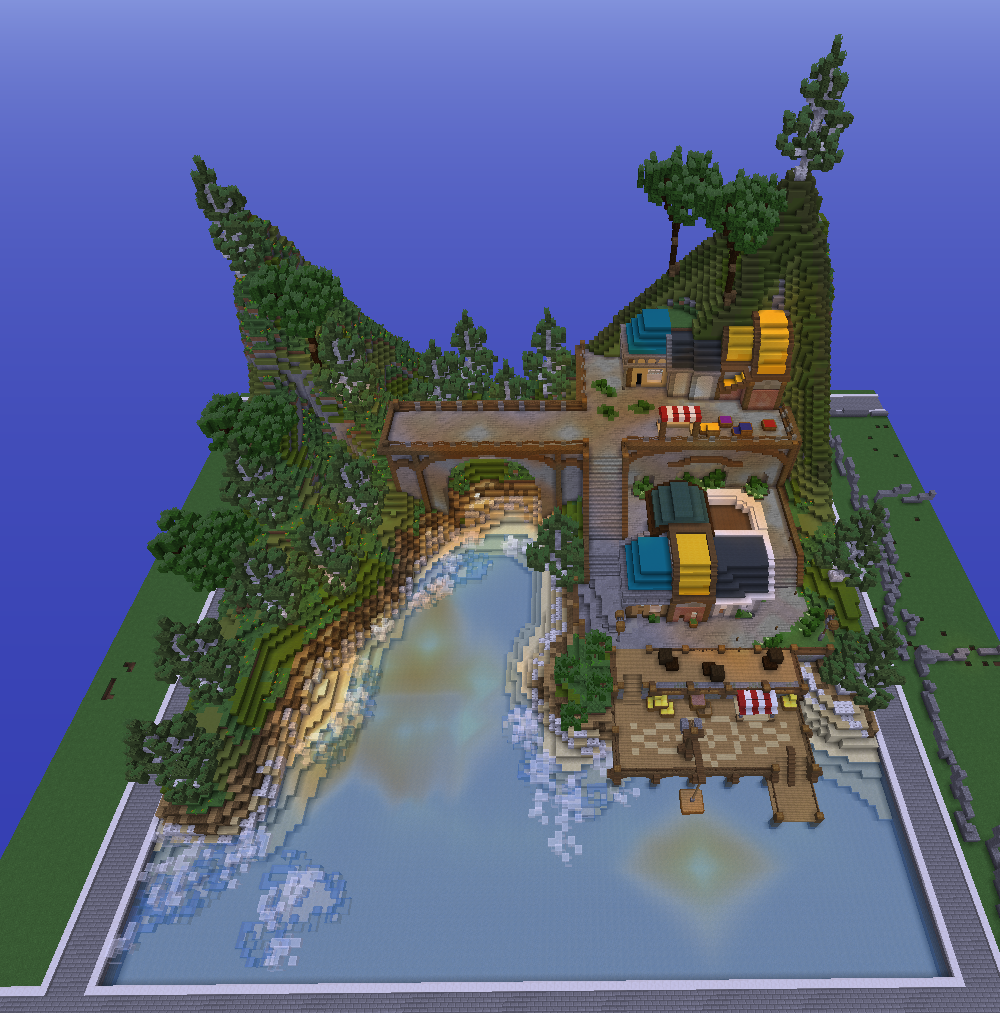 Artistt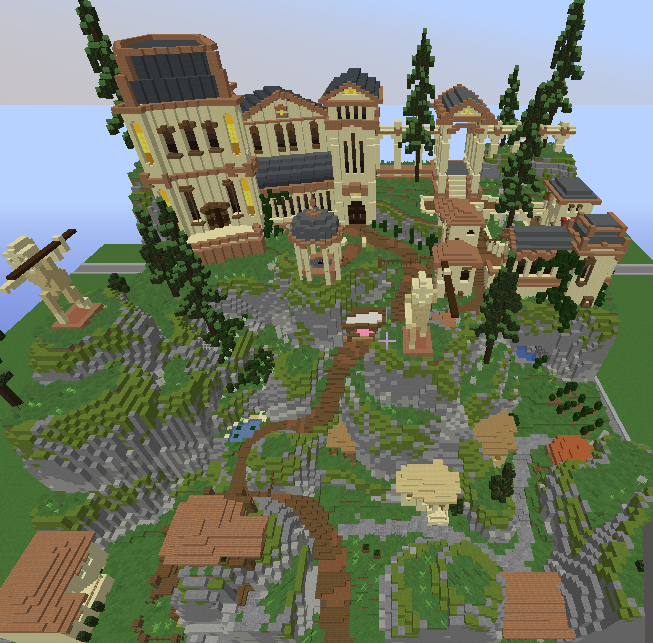 Zipix_
To obtain a B- rank the overall expectations of the build have risen. Things such as; custom trees, simple organics, smooth terrain, and developed structures are expected. We will be looking for a wide and well used range of blocks as well as details within the plot as a whole. A sense of a unified theme or style is expected and should be used to benefit the plot's appearance. Plots with this grade should have a higher skill level presented than plots with grades C+/C/C-/etc...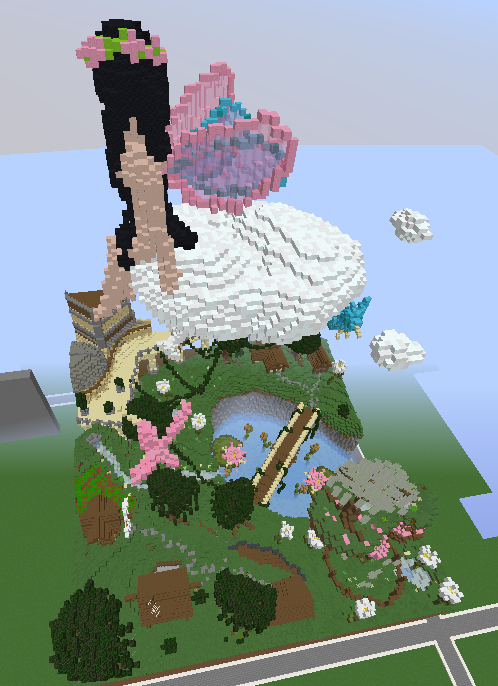 Lyricss
/warp Bminus
To obtain B rank, expectations are more enhanced than those of the C/C+ rank. The builder shows understanding of organization, placement, theme, depth, etc. of a well developed plot. The structures in B plots are expected to become larger and more creative. They should be well detailed and placed on the plot. Details surrounding the plot overall should be taken to a newer level. However, while detailing the plot it should not be overdone making the plot look crowded. The use of custom trees, organics such as plants, animals, humans, etc. is encouraged!


Chaosflash555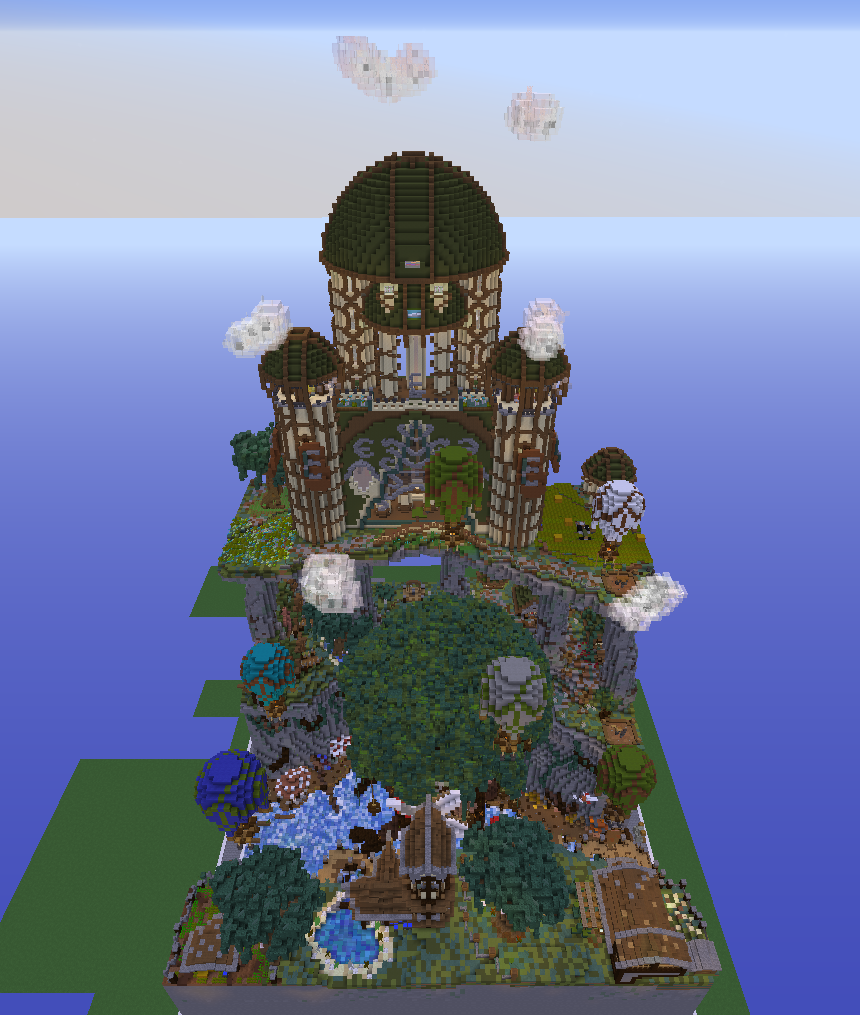 El1ass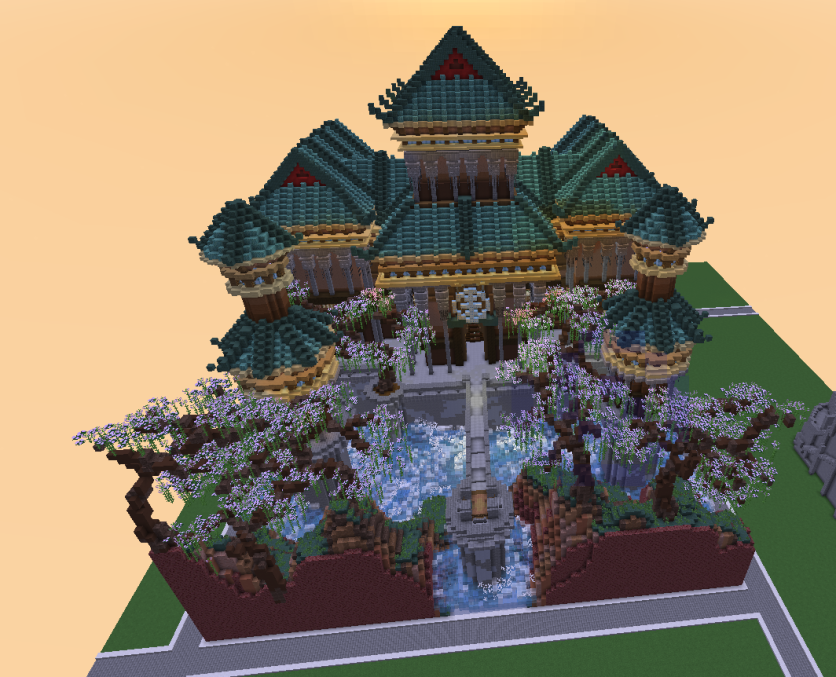 Interprets
A B+ build should be a developed build. It should show an understanding of good use of space, thought out block choice, overall appearance, and more. Depending on what is being built detail should be expected as well as unity across the plot(s). A B+ build would demonstrate a well rounded builder's abilities well. Custom trees/organics are commonly used on B+ plots and is highly recommended.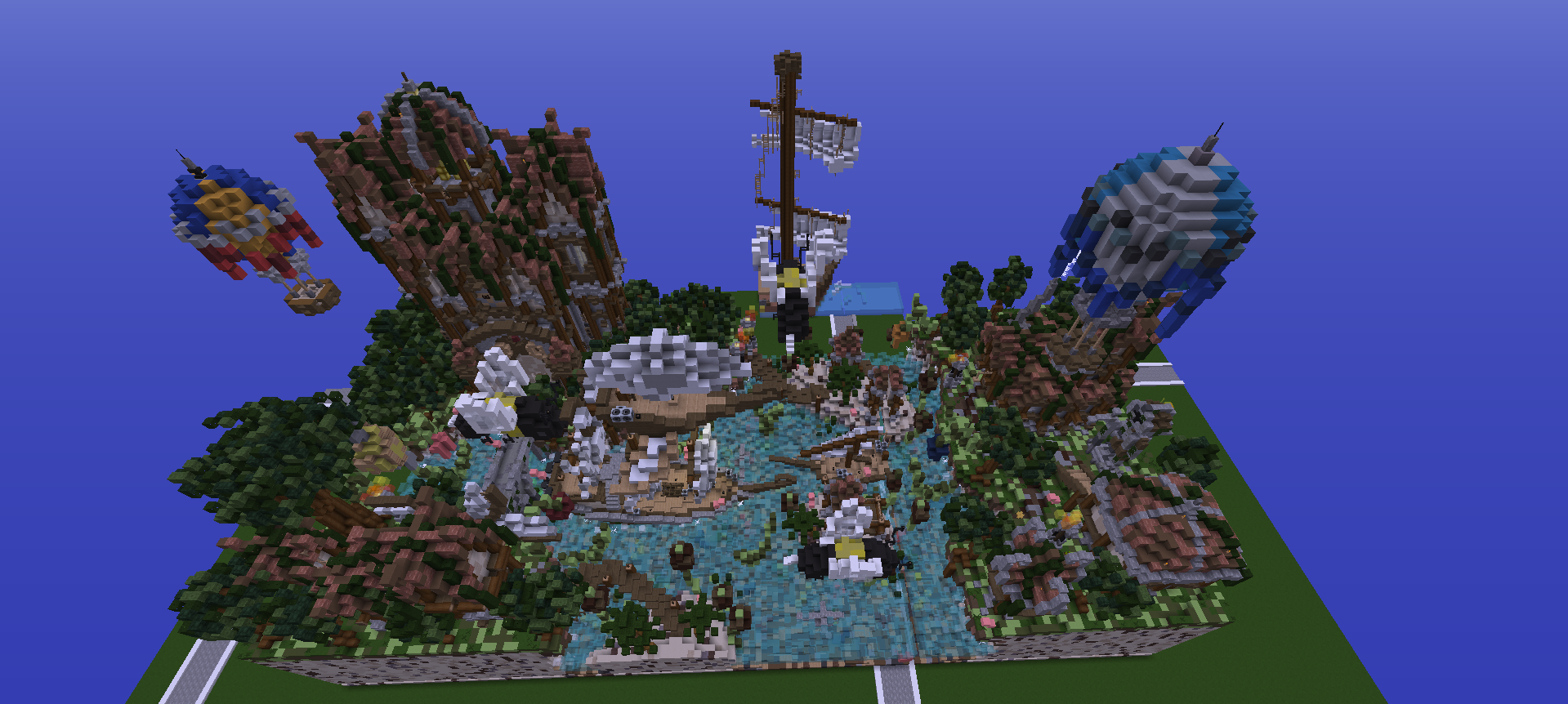 /warp Bplus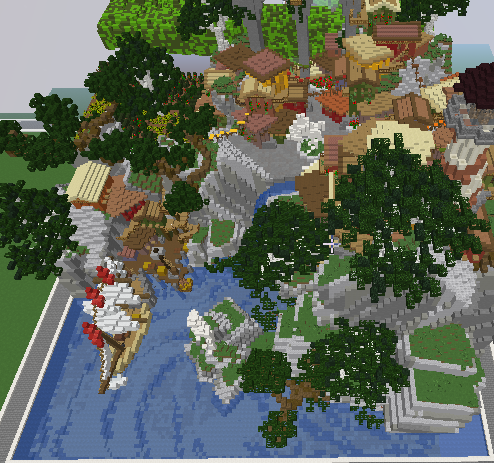 Megatorious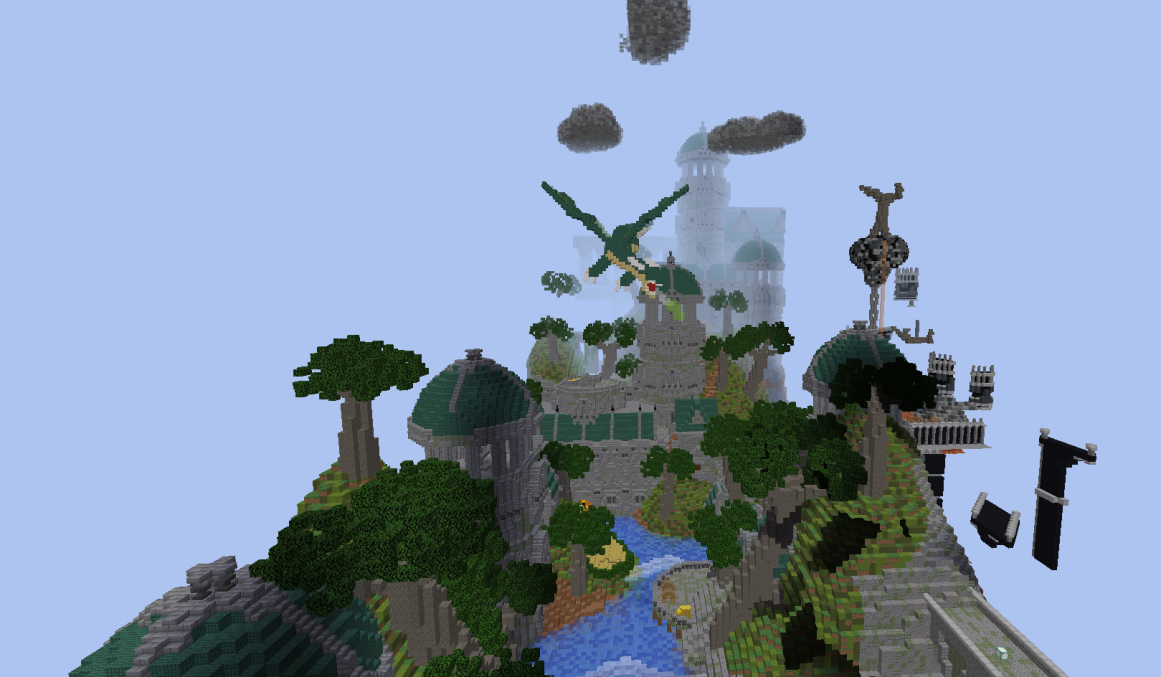 Blood_Reaper8
Builds with this grade, A-, are well developed and show an overall understanding of building. It shows a proficient understanding of aesthetics, block choice, use of space, use of detail, and other abilities. This grade might need more than one plot to achieve and would be time consuming to complete. High levels of effort should be clearly noticeable and can include custom trees, organics, highly detailed larger structures, and interesting terrain that fills the entire plot without making it feel crowded and over done.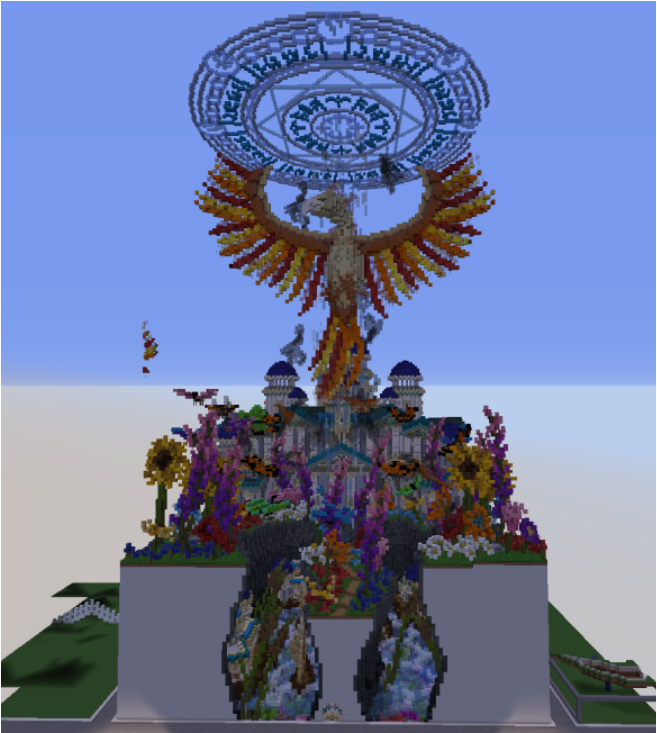 StateChampions
/warp Aminus
To achieve the A rank the plot is expected to have detailed structures and terrain. The use of organics in this high category is very common. The plot size commonly used for A's are 4x4 or bigger. The plot is expected to be placed together at a professional level. A's are expected to go over the top with creativity and building skills. Use of custom trees, plants, etc. should be present. There should be maximum effort put into an A plot. Details should be used properly and the plot should be completely filled. Mega structures are commonly found in A builds.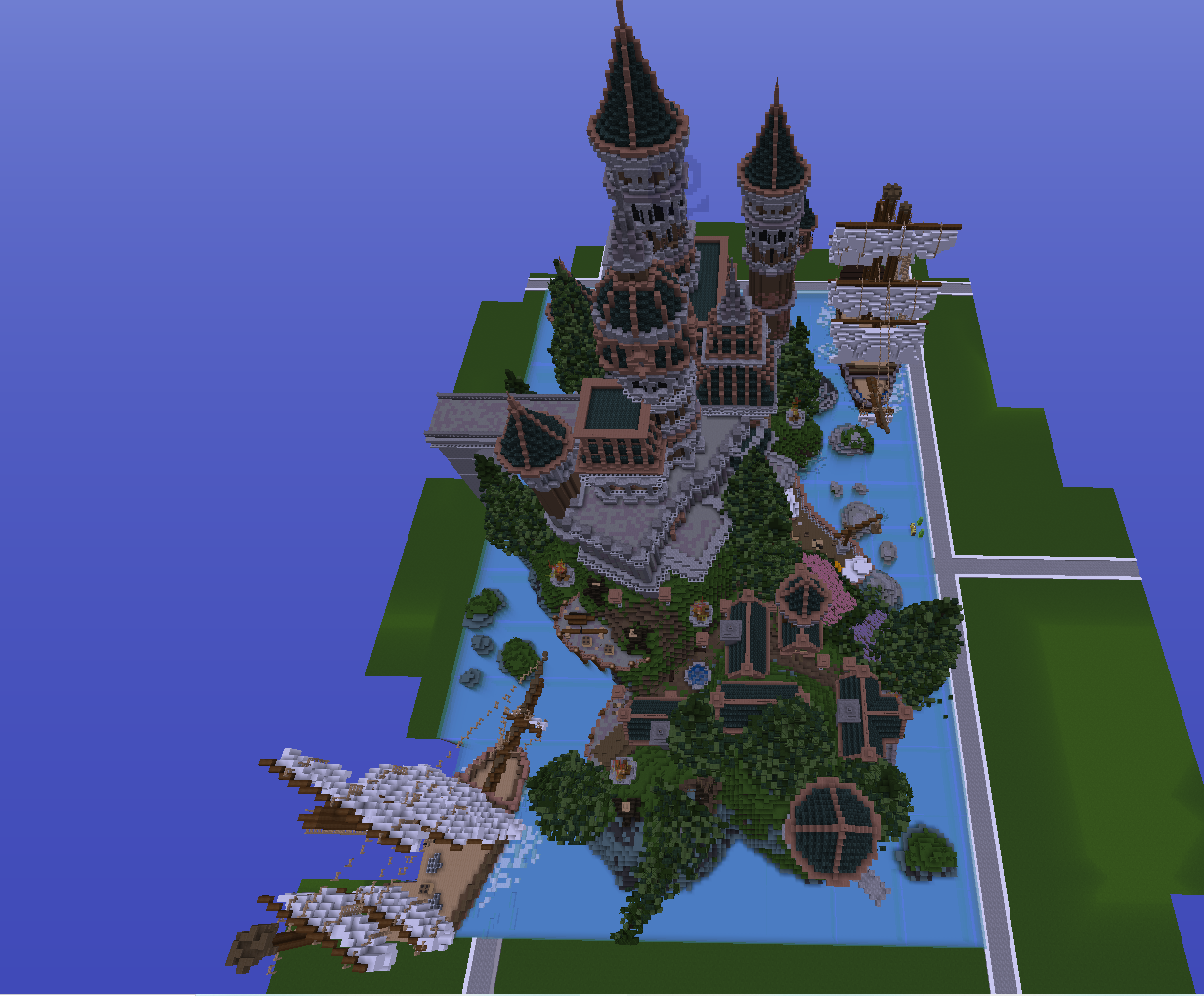 /warp A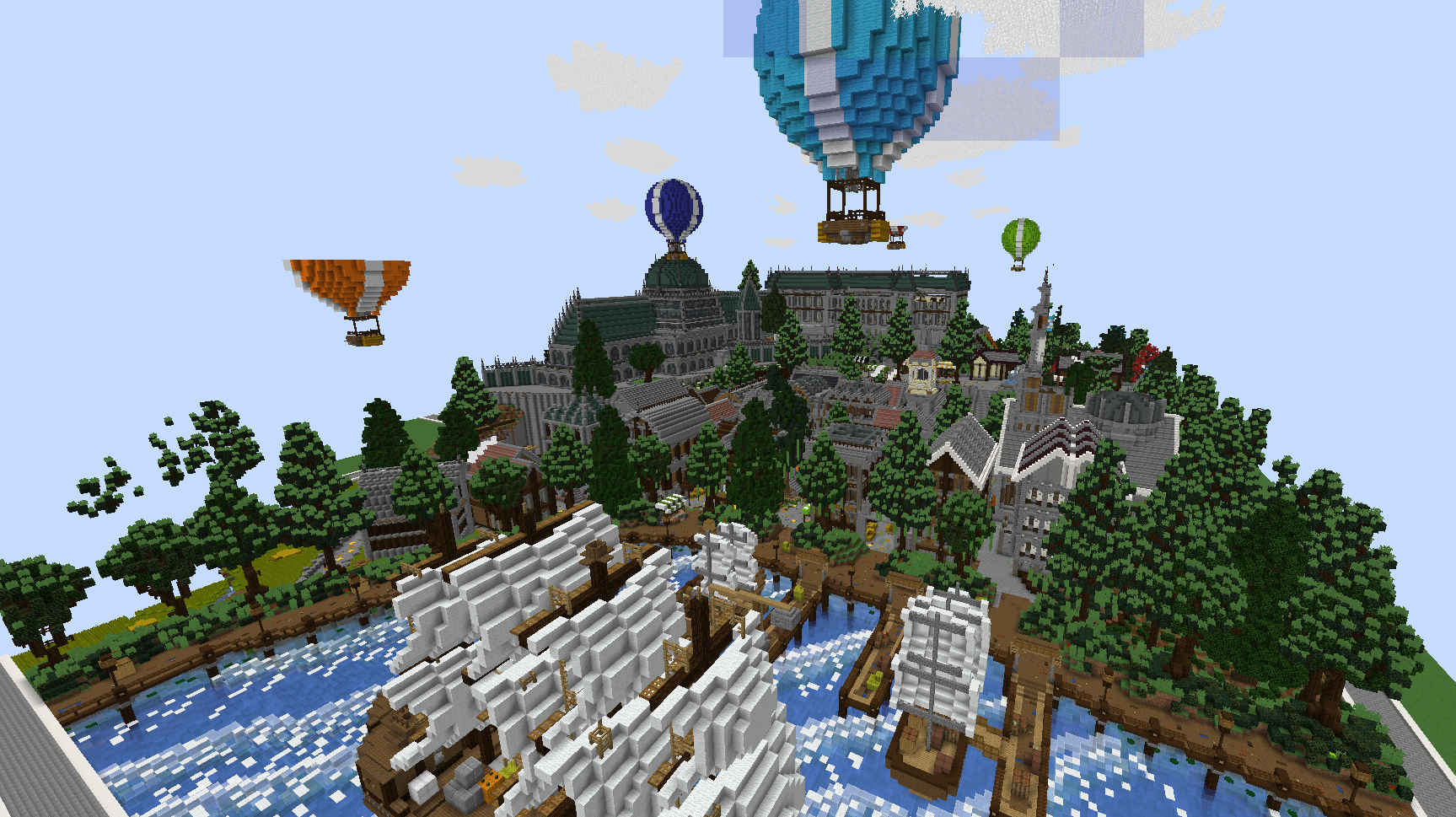 Arkhitecture_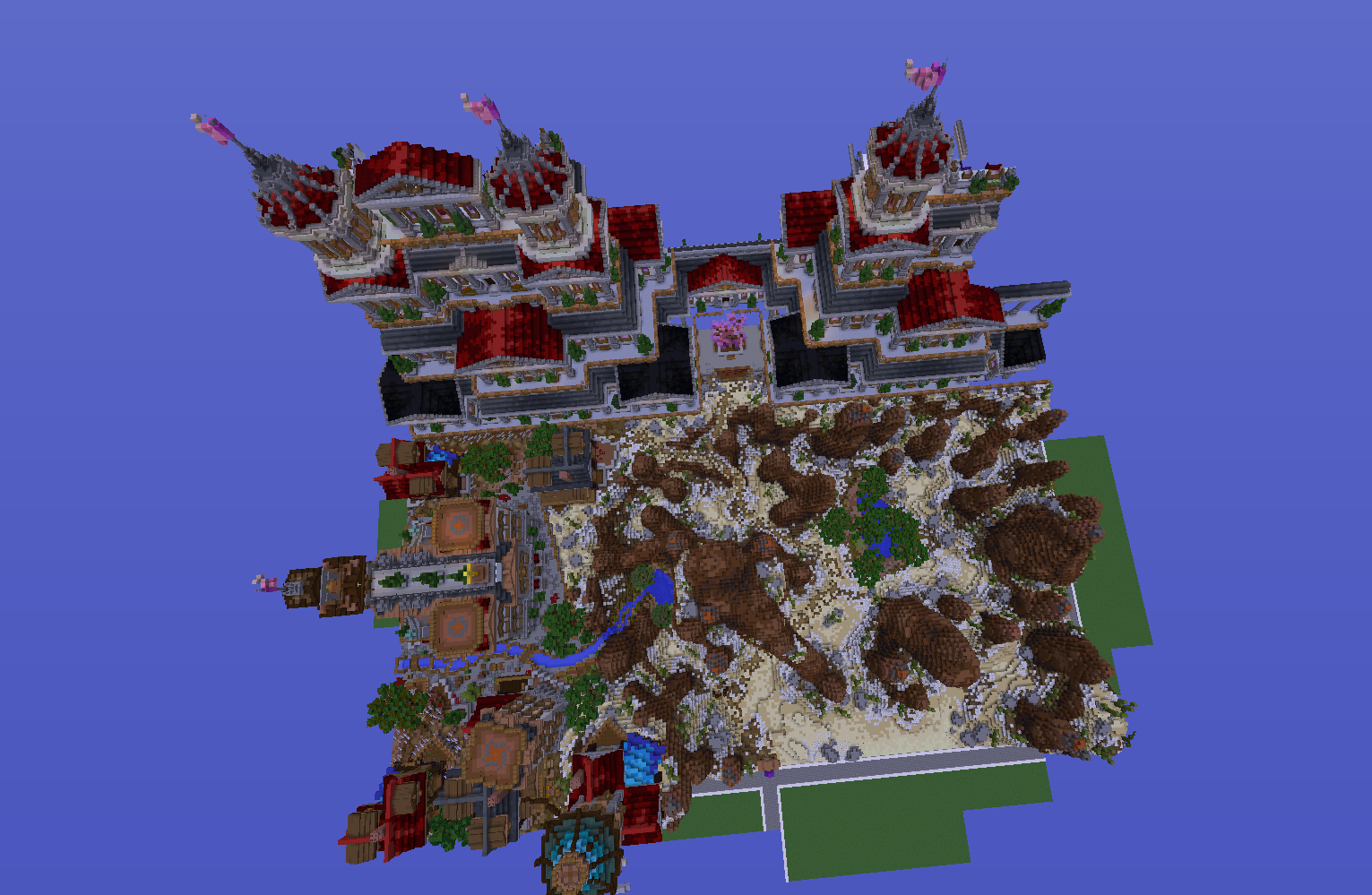 123noobi
To achieve the highest grade rank on ManaCube, the builder's skills should demonstrate understanding of creativity, detailing, placement, theme, depth, etc. Different use of building techniques should be used. Terrain should be perfect in terms of smoothing and detailing. Mega structures/Organics are expected to be a main part of the plot, properly aligning with the theme. Maximum effort should be presented in the plot. A+ plots also have a combination of palletes that coordinate with the plots theme which makes it stand out more.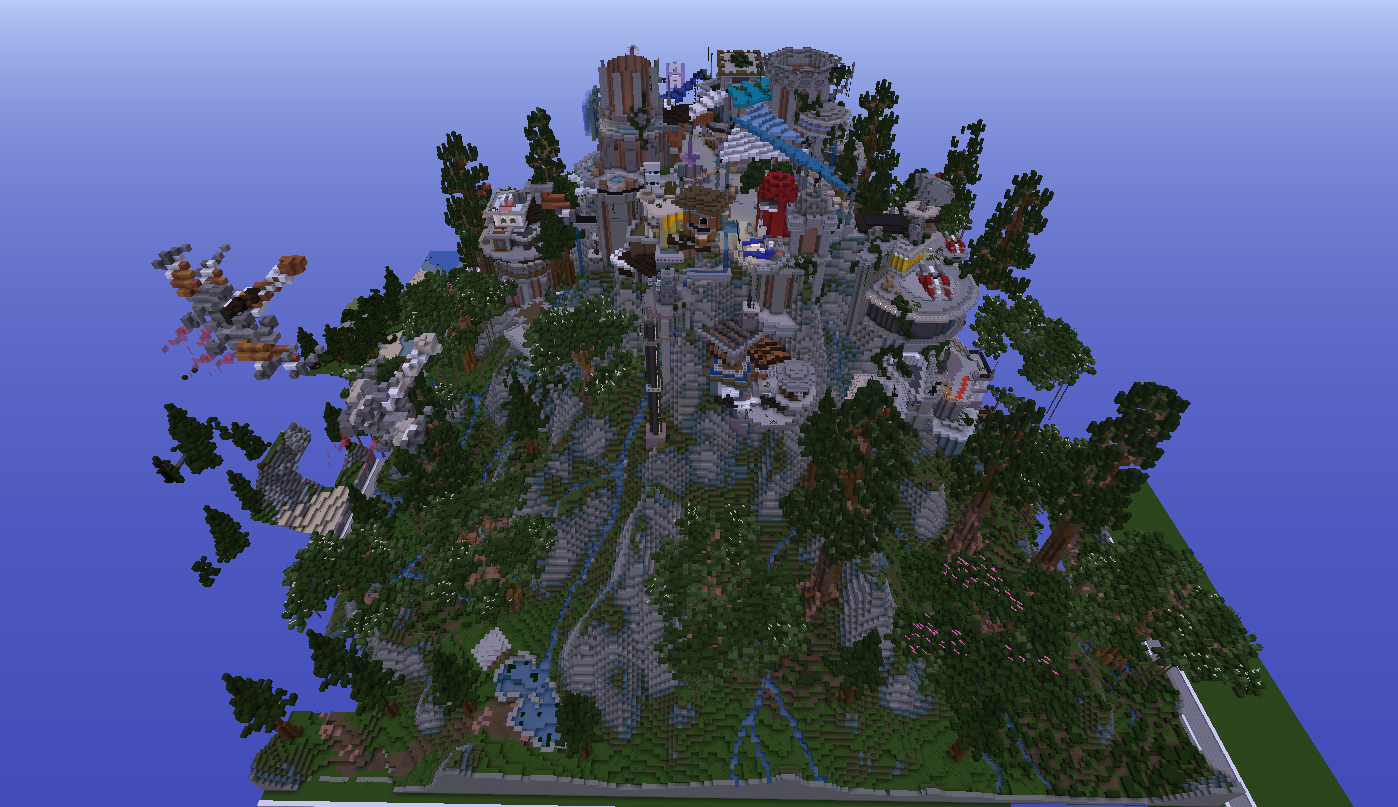 /warp Aplus
or
/spawn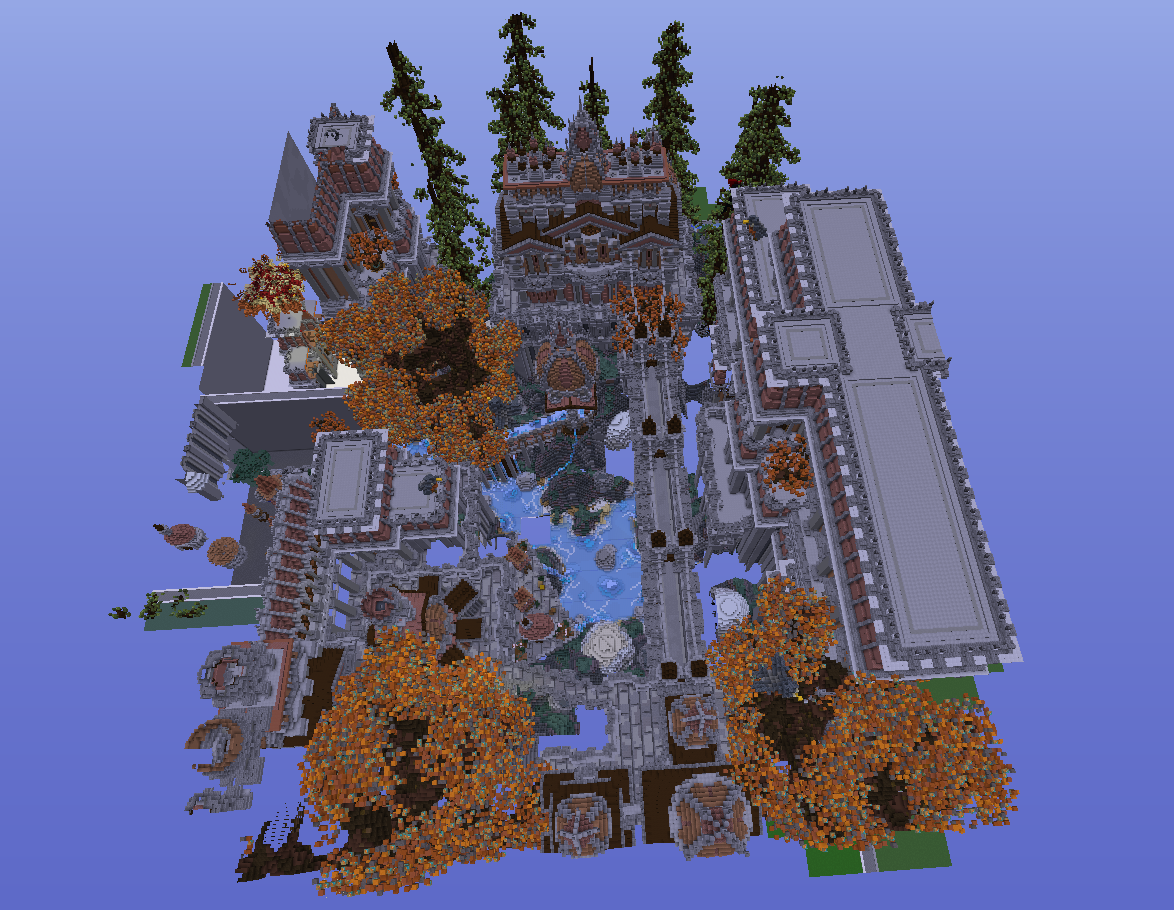 Monkamonk13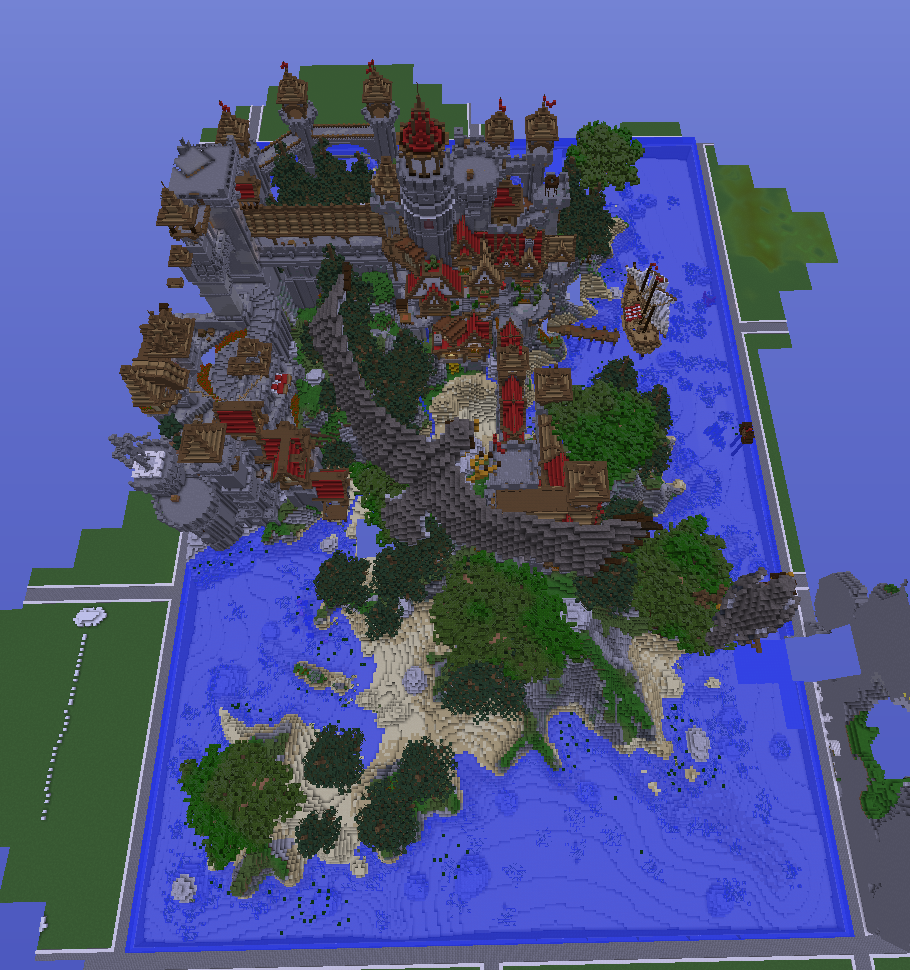 MiningChicken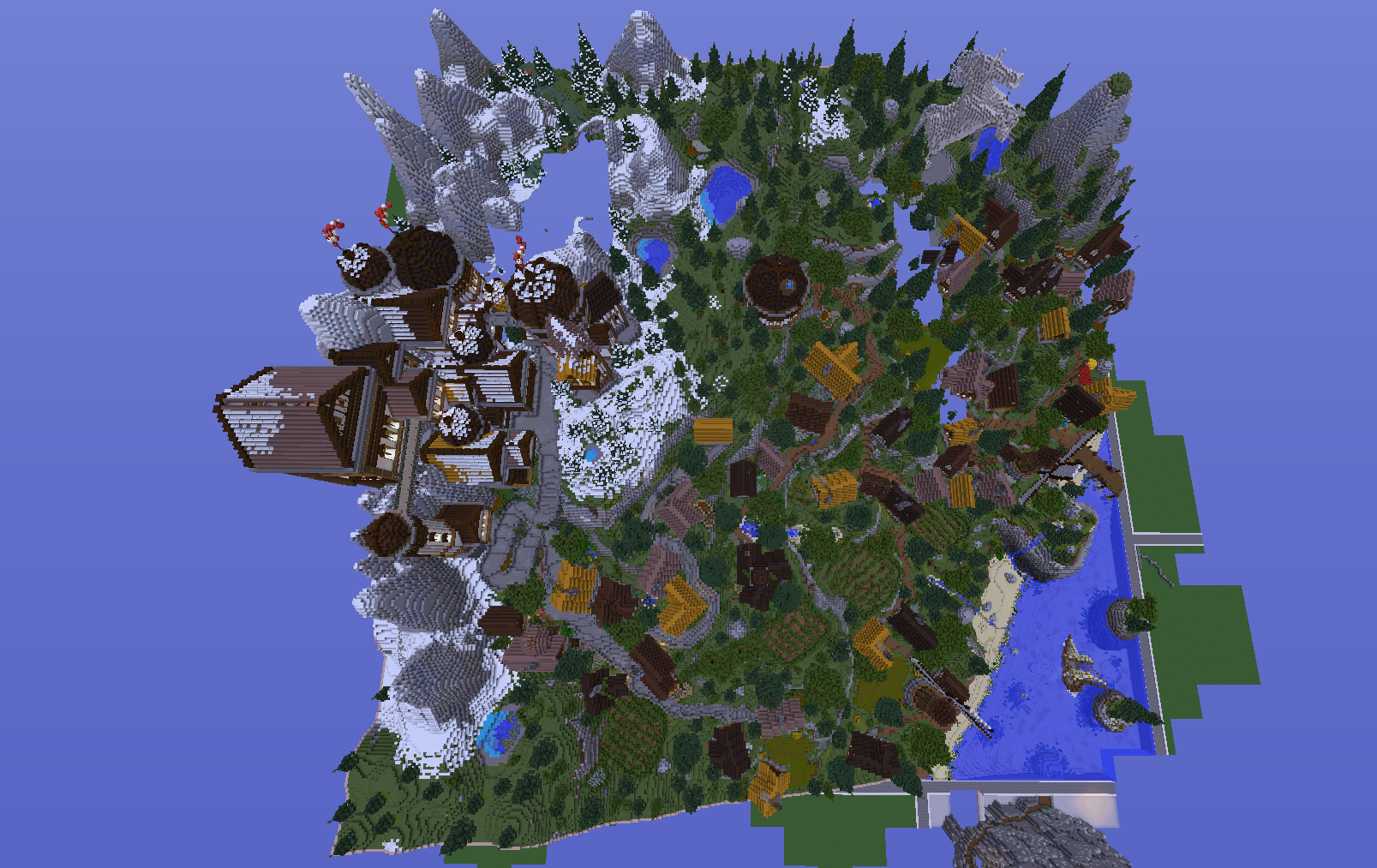 IRiceI
Earning a grade is an achievement, and is rewarded with in-game perks. The below gives information on the perks given with each grade.
Not Graded
2 Base Plots
D Perks
3 Base plots
2 sethomes
/gamemode
/noclip

D+ Perks
4 Base plots
/plot center
Inherits D perk

C- Perks
5 Base plots
/ptime
Inherits D+ perks

C Perks
5 Base plots
3 set homes
/tptoggle
/fixlighting
Inherits C- perks

C+ Perks
6 Base plots
Inherits C perks

B- Perks
7 Base plots
Access to Beacons
/speed
Inherits C+ perks

B Perks
8 Base plots
4 sethomes
/back
/afk
/nv
Inherits B- perks

B+ Perks
10 Base plots
Perm Advanced Worldedit
Perm Voxel
Inherits B perks

A- Perks
12 Base Plots
5 sethomes
Access to item frames
Access to armor stands
//loft
Inherits B+ perks

A Perks
15 Base plots
6 sethomes
/nickname
//curve
//deform
Inherits A- perks

A+ Perks
35 Base plots
4 Mega World Plots
/tp [name](force tp)
Gold Chat Color
Inherits A perks
Access to Bold/Italics Nicknames
Although we want you to have creative freedom on our server, when it comes to submitting a plot to be graded by our creative staff we want you to follow a few extra rules as want your grade to reflect your own set of skills, not anybody else's. This means we do not allow anybody to submit a build that has the following;
Buildings copied from youtube, or other media - This can mean either copying an image from google block for block (or as perfect as you can) or watching a tutorial of sort and copying what they are doing.
Buildings copied from other players - Similar to copying from youtube or other media, copying other players builds from plots is also not allowed whether its done by hand or worldedit.
NOTE: Copying tutorials/builds is only against the rules if you are submitting a plot for a grade. In any other cases, this is totally fine although it may be frowned upon by other players.
If you are found to have submitted a plot(s) with copied builds, you will be punished accordingly. Repeated offenses will eventually lead to a Grade Ban. A Grade Ban blocks a player from running the /submit command, meaning they are unable to get a new grade.



NOTE: If you feel like you have been wrongfully Grade Banned, or feel like you now deserve to have your Grade Ban removed. You are free to appeal on the forums.